THE AMERICA FIRST NEWS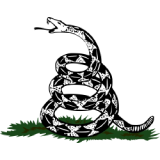 Sep 29, 2023  |  
0
 | Remer,MN
Sponsor: 
WISH-TEXT.COM
 Craft Personalized Messages With Ease! Wish It? Text It!
Sponsor: 
WISH-TEXT.COM
 Craft Personalized Messages With Ease! Wish It? Text It!
---
Core Dump: 
Six Flags hosts drag queen shows across US theme parks for Pride Month. South Korean woman's curiosity leads her to kill and dismember woman and poses potential psychopathy. Utah Fraternal Order of Police endorses Trent Staggs as first challenger to GOP Sen. Mitt Romney in 2024 Senate race. President Biden signs bill allowing the US government to keep accruing debt while imposing caps on federal spending. Hawaii Governor Josh Green signs bill prohibiting carrying guns at certain locations to reduce gun violence. Lockdowns result in baby bust and decline of fertility rates in blue states. President Biden signs Fiscal Responsibility Act cutting non-defense discretionary spending and suspending debt ceiling. Climate change is an economic issue as clean energy investments generate jobs, but some Republicans are attempting to roll back federal climate and clean energy investments. Eating eggs daily can be healthy but caution is advised for those with chronic kidney diseases, liver disease, and flatulence. Oxford University Press prepares volume of dictionaries to define African American terms. Oxi-Clean launches most powerful cleaning product called Clinton-Strength with claims of removing even the toughest of stains.
Fox News: Romney Senate challenger Trent Staggs receives endorsement from Utah's largest police union
The Utah Fraternal Order of Police has endorsed Republican candidate Trent Staggs, the first challenger to GOP Sen. Mitt Romney in the 2024 Senate race. Staggs, the mayor of Riverton since 2018, is a long-time supporter of law enforcement and earned the FOP's endorsement through his actions and words. If elected, Staggs plans to stand by law enforcement and push back against government spending that threatens future generations. Romney has yet to declare whether he will seek re-election and did not respond to Fox News Digital's request for comment.
Staggs announced his candidacy last month, citing Romney's personal grievances as obstacles to effective government. He accused Romney of going against party values by supporting policies like raising the debt ceiling and voting to confirm "incompetent cabinet members" while voting to impeach President Trump. Staggs gained notoriety in 2020 for opposing mask mandates during the pandemic. Romney defeated Democrat Jenny Wilson with more than 62% of the vote in the 2018 election, but Staggs believes he can make a change in Washington by standing up for law enforcement and pushing back against government bureaucracy.
---
Forbes: Biden Signs Debt Ceiling Bill Into Law—Lifts Borrowing Limit Until 2025
President Biden signed a bill that allows the US government to keep accruing debt while imposing caps on federal spending. The bill eliminates the threat of a government default until 2025 and ends months of partisan bickering. Biden was forced to negotiate a debt ceiling deal with Republicans who refused to lift the debt ceiling without other spending cuts and policy priorities. Critics argue the deal did not cut government spending enough, while some opposing Democrats lamented welfare recipients' enhanced work requirements and the inclusion of permits for the Mountain Valley Pipeline project.
---
The Epoch Times: Hawaii Governor Signs Bill Barring Guns at Beaches, Hospitals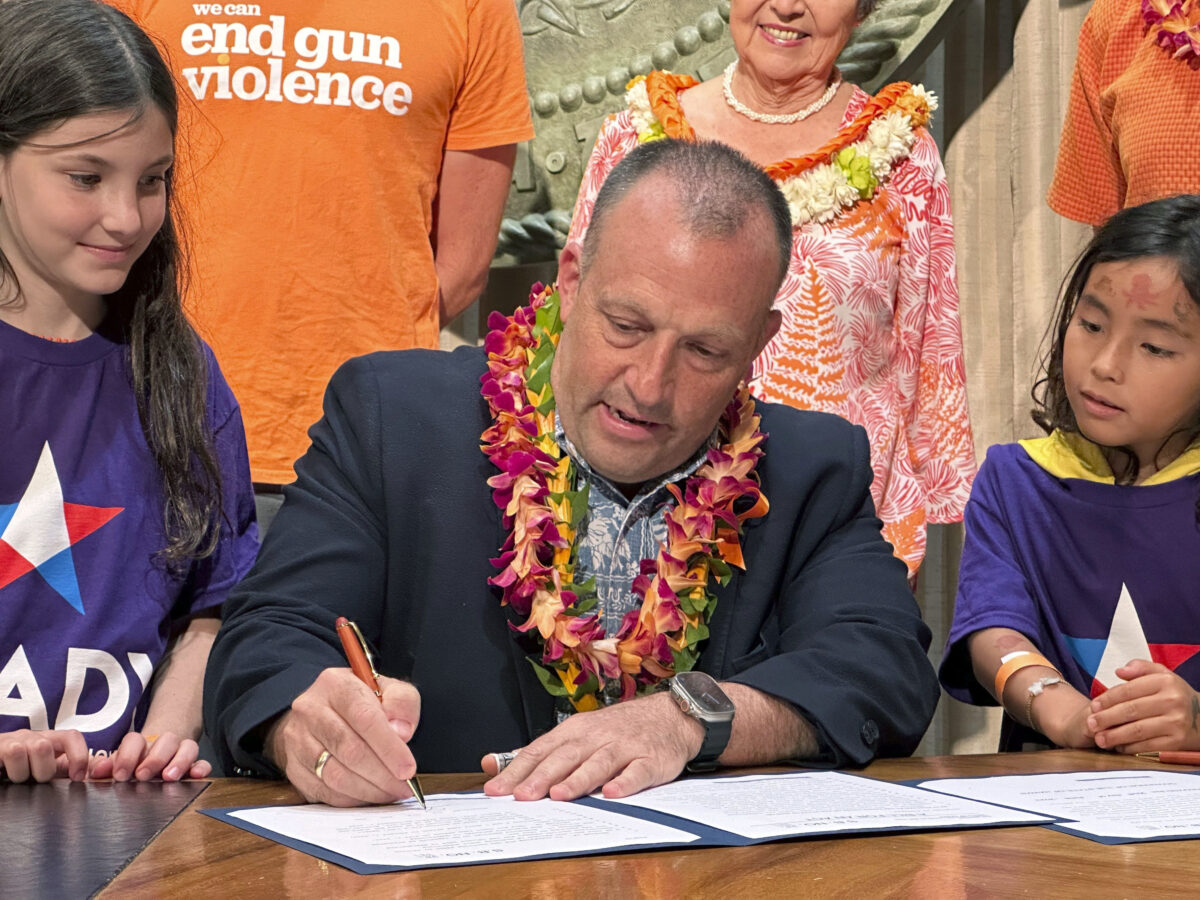 Hawaii Governor Josh Green has signed a bill that will prohibit carrying guns at certain locations, including beaches, hospitals, and movie theaters, with the aim of reducing gun violence. The lengthy list of prohibited places also includes nursing homes, restaurants that serve alcohol, and stadiums. Critics argue that the bill infringes on U.S. Constitution Second Amendment rights. The National Rifle Association Institute for Legislative Action previously said the bill "massively expands 'gun-free zones.'" However, supporters of the bill state that it was carefully crafted to ensure consistency with the US Supreme Court's interpretation of the Second Amendment. #guns
---
Fox News: Hurricane season is here. It's a reminder that climate and clean energy deserve Republican support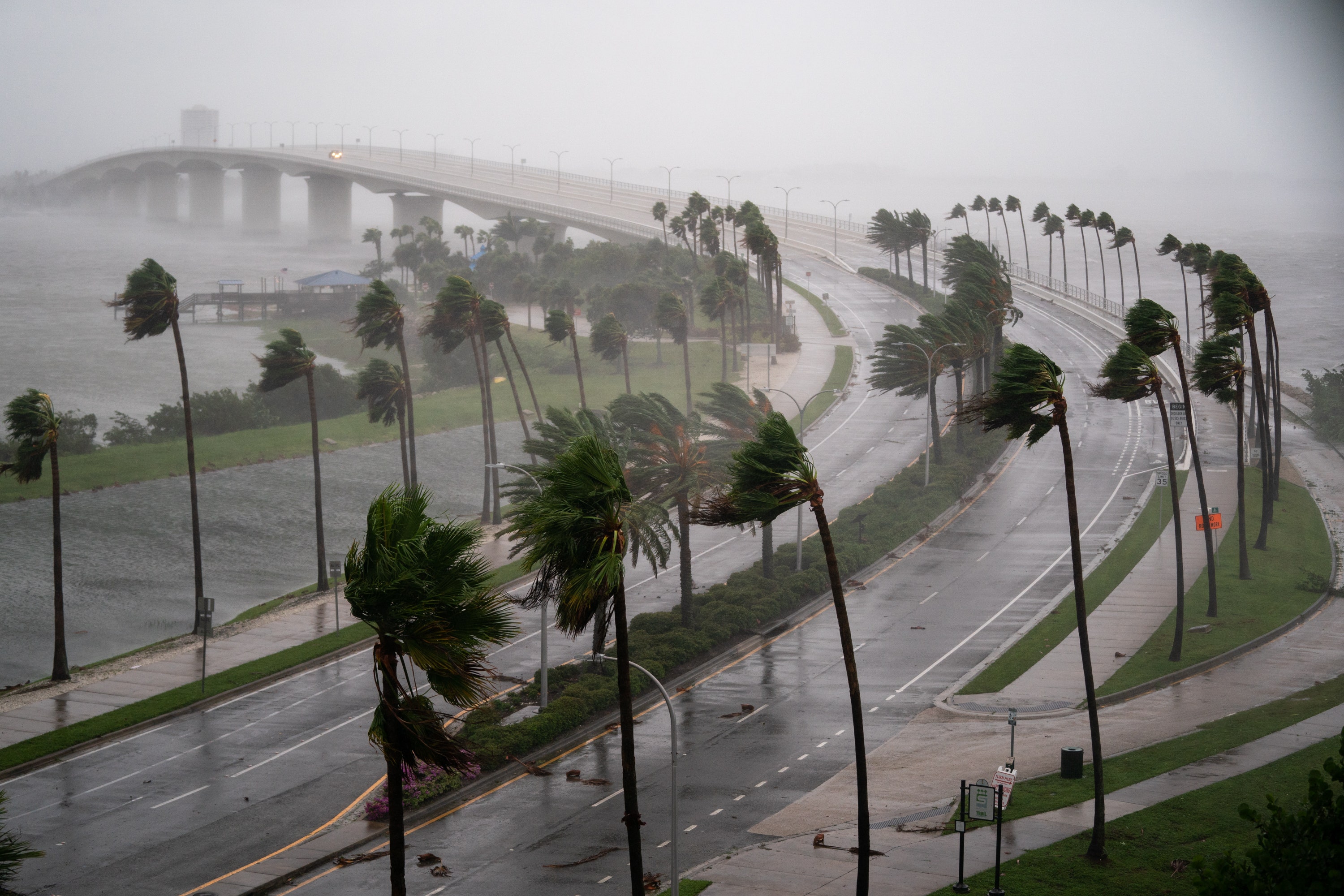 Climate change is now an economic issue, with $612 billion of damage to the economy caused by climate-related disasters in the past five years. Fortunately, clean energy investments passed by Congress will reduce carbon emissions and generate good-paying jobs. In the nine months since the Inflation Reduction Act was passed, nearly 200 major clean energy projects have been announced, including $80 billion in investments and more than 60,000 jobs. The only thing that can slow this economic boom is politics (#economy ).
However, some Republicans are attempting to roll back federal climate and clean energy investments. They need to denounce political attacks on clean energy policies, put the economy and opportunities for their states above Washington politics, and remember that constituents care more about jobs and the economy than bickering. Otherwise, they risk harming the economic growth in red states that have embraced clean energy investments. Hurrican season serves as a reminder that there's no time to waste in moving the country forward (#economy ).
---
American Thinker: COVID lockdowns brought baby booms in red states -- and baby busts in blue ones -study
Lockdowns resulted in a baby bust, with declining fertility rates in the pandemic's first year. Blue states with heavy lockdown conditions suffered the highest fertility rate losses, while red states with fewer restrictions saw a rise in fertility. This decline is a sign of social decline leading to lower economic growth rates and disastrous fiscal consequences for pensions, and has been worsened by enforced social distancing, resulting in learning loss, speech loss, and high suicide rates. The blue states need to correct their course and move to a free-market model as lockdowns prevent people from socializing and forming families.
---
The Epoch Times: Biden Signs Debt Ceiling Bill, Ending Monthslong Political Battle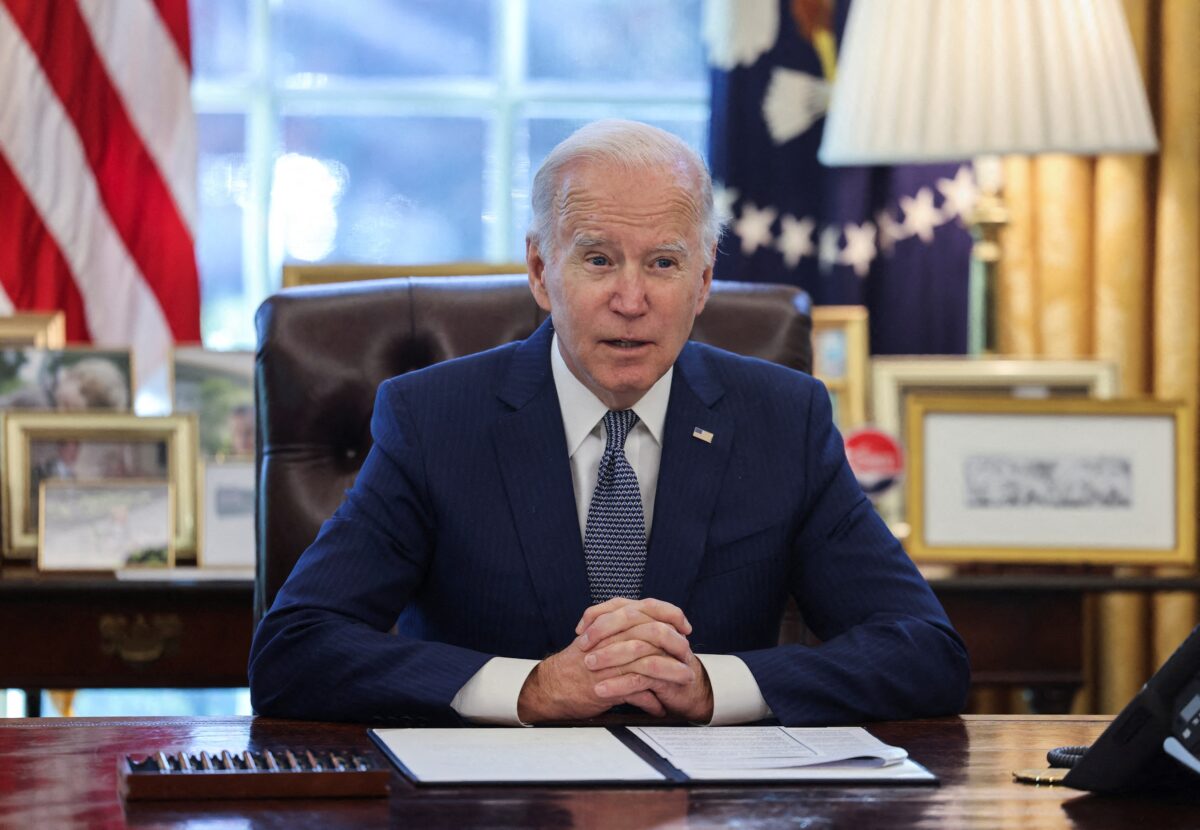 President Biden signed the Fiscal Responsibility Act, suspending the debt ceiling and cutting non-defense discretionary spending. The legislation, praised as historic by House Speaker Kevin McCarthy, received bipartisan support and averted a potential financial disaster for the United States. Despite opposition from some lawmakers, the bill passed and Congress must now work its provisions into a federal budget and appropriations bills to fund the government.
---
Fox News: Biden signs debt ceiling bill, avoiding government default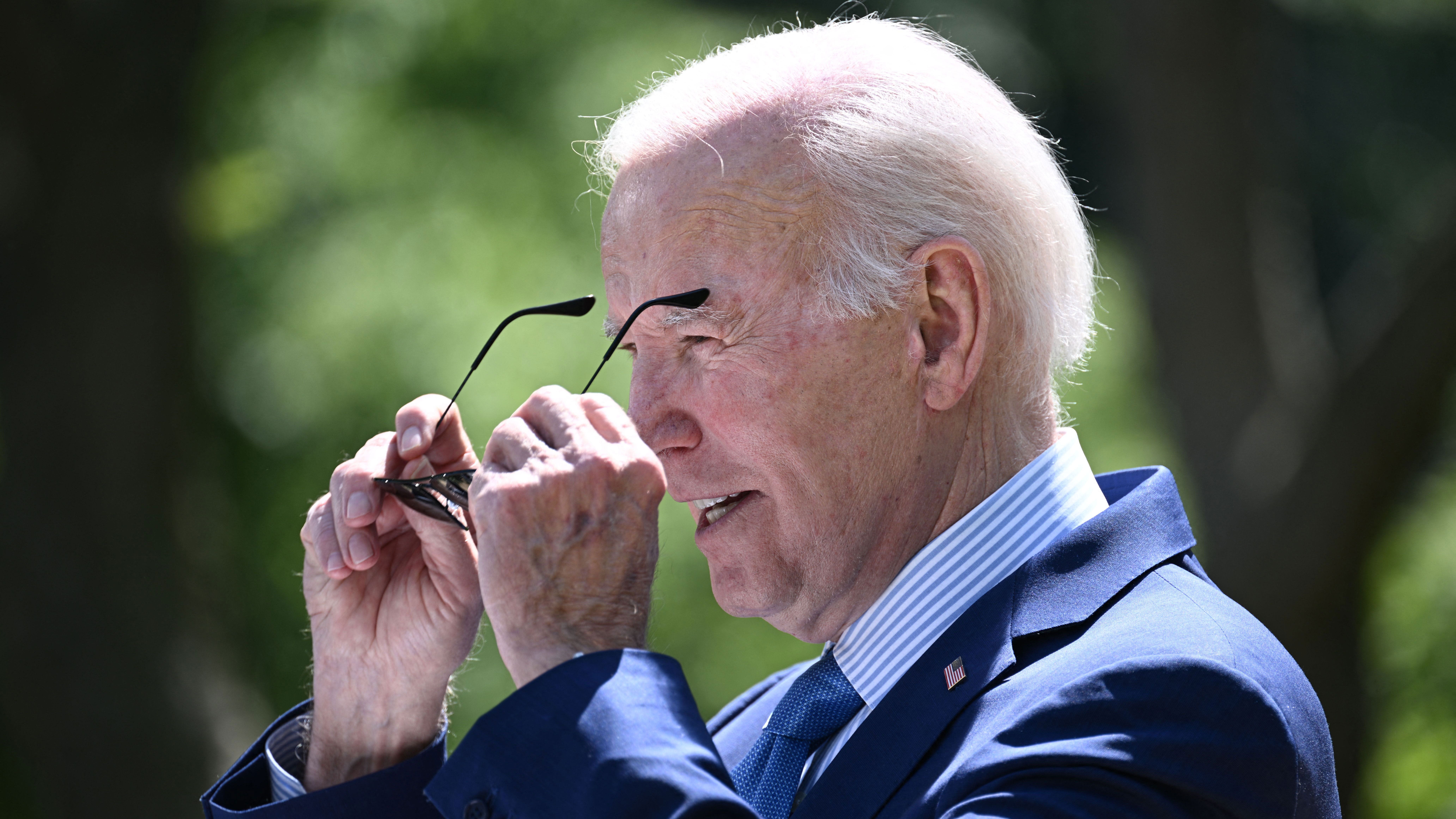 President Biden has signed a debt ceiling increase, avoiding default on the national debt. The deal includes non-defense spending cuts and suspends the debt limit until 2025.
---
The Blaze: Six Flags hosting drag queen shows for 'all ages' at amusement parks across the country, one theme park showcasing history of Pride presentation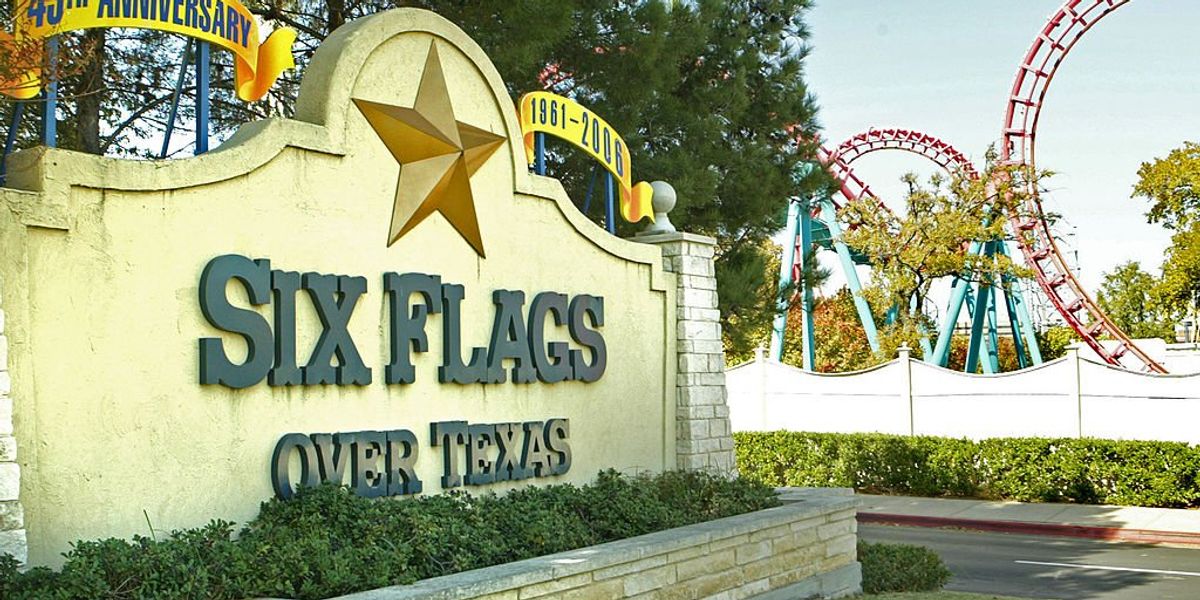 Six Flags is hosting drag queen shows at several of its theme parks across the United States in honor of Pride month. The family-friendly events include 45-minute live shows that are rated PG and inclusive for all ages. The amusement park also offers a presentation about the history of Pride month. Pride events are being held in June across multiple Six Flags locations in the United States, including Illinois, New Jersey, Maryland, Georgia, and Texas. However, there are no Pride events scheduled at the Six Flags locations in Canada and Mexico.
---
The Federalist Papers: Oxford Is Creating an 'African American Dictionary,' and the First 10 Words Were Just Announced
Oxford University Press is preparing a volume of English-language dictionaries to define African American terms. The Oxford Dictionary of African American English will define 1,000 words by March 2025. Harvard academic Prof. Henry Louis Gates Jr. will act as editor-in-chief, with the dictionary including words from black history and music as well as modern slang.
---
The Epoch Times: Do Eggs Raise Your Cholesterol?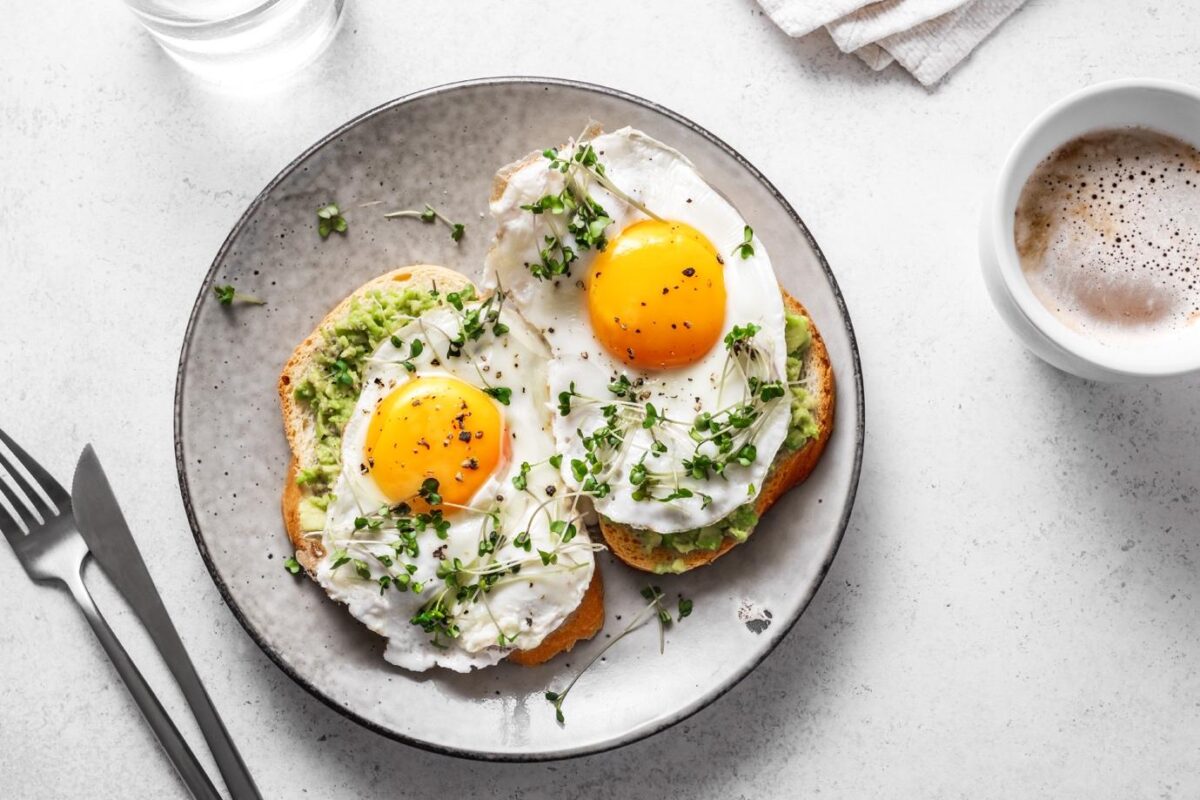 "Egg Therapy" author Dr. Wu Hongqian maintains that eating eggs daily is healthy, in contrast to myths about eggs increasing cholesterol. Eggs are high in essential amino acids, lecithin, vitamins, and nutrients that replenish blood and protect eyes; every part of the egg is nutritional. Huang Jianzhong advises that people buy brown eggs or choose a reputable merchant for functional eggs and look for rich, bouncy egg whites, firm yolks, and hard shells to ensure egg quality. However, people with chronic kidney diseases, liver disease, and who are prone to flatulence should avoid excess eggs.
---
Human Events: South Korean woman obsessed with crime stories confesses to killing and dismembering female tutor
South Korean woman confesses to killing and dismembering a woman out of curiosity, which sparked the authorities to investigate if she may be psychopathic. The murder and dismemberment were carefully planned out, and the woman had been looking for internet tips on how to hide a body. The authorities also noted that the woman posed as a mother of a young girl to lure a private tutor to her home before stabbing the victim to death.
---
The Babylon Bee: Oxi-Clean Releases New 'Clinton-Strength' Formula Guaranteed To Get Blood Out Of Carpet
Oxi-Clean launched its most powerful cleaning product, called Clinton-Strength, that promises to remove even the toughest of stains, including bloodstains. The company's spokesperson, Anthony Sullivan, claims that the product is effective enough to cover up one hundred percent of evidence and compared it with the full force of the Clinton Foundation. The company also announced that the product can remove dress stains.
---
PJ Media: Bud Light VP Spotted in NYC, 'Can't Talk About' Dylan Mulvaney Debacle
Bud Light's new marketing strategy, which involved a partnership with transgender influencer Dylan Mulvaney, turned out to be a historic financial disaster for the brand. The failure is attributed to the inappropriate timing of the pro-LGBTQ+ campaign, which was something that many Americans were not ready for at the time. The debacle has already generated a new term in the business world: "Bud Lighting". #business
JC Penney's attempt to showcase same-sex couples with their kids in 2012 resulted in a drastic loss of market value. The failure was similar to Bud Light's recent marketing disaster, in that it involved an ill-advised and poorly timed advocacy of exotic sexuality. These disasters occurred in a PR field that was becoming saturated with pro-LGBTQ+ propaganda, but had yet to reach a tipping point of fed-upness from Americans. Such failures demonstrate the importance of humility in marketing strategies. #business
---
The Epoch Times: Pasta Alla Norma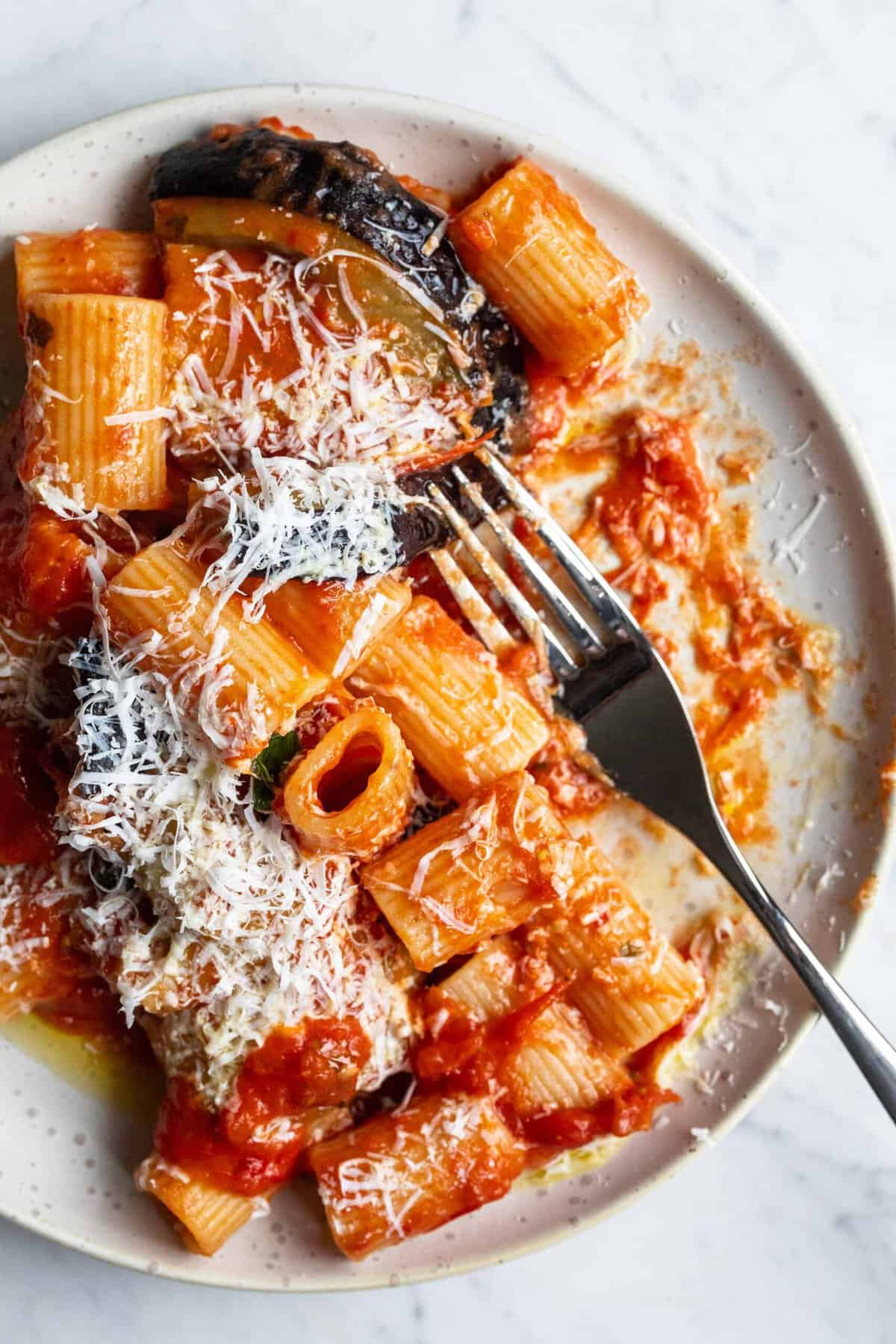 A quick and easy vegetarian recipe for Pasta Alla Norma with intense Italian flavors from ripe tomatoes, eggplant, basil, and salted ricotta cheese. Choose high-quality ingredients including ribbed pasta, very ripe tomatoes or tomato sauce, salted ricotta made from sheep's milk, fresh eggplant, fresh basil, and extra virgin olive oil. The eggplant must be sliced lengthwise and sprinkled with coarse salt before frying. After the tomatoes are cooked with poached garlic, the fried eggplant is added to the sauce and served hot over the pasta with grated salted ricotta on top. #food
---
Fox News: Brutal reports about CNN boss Chris Licht fuel questions of whether he still has backing of parent company CEO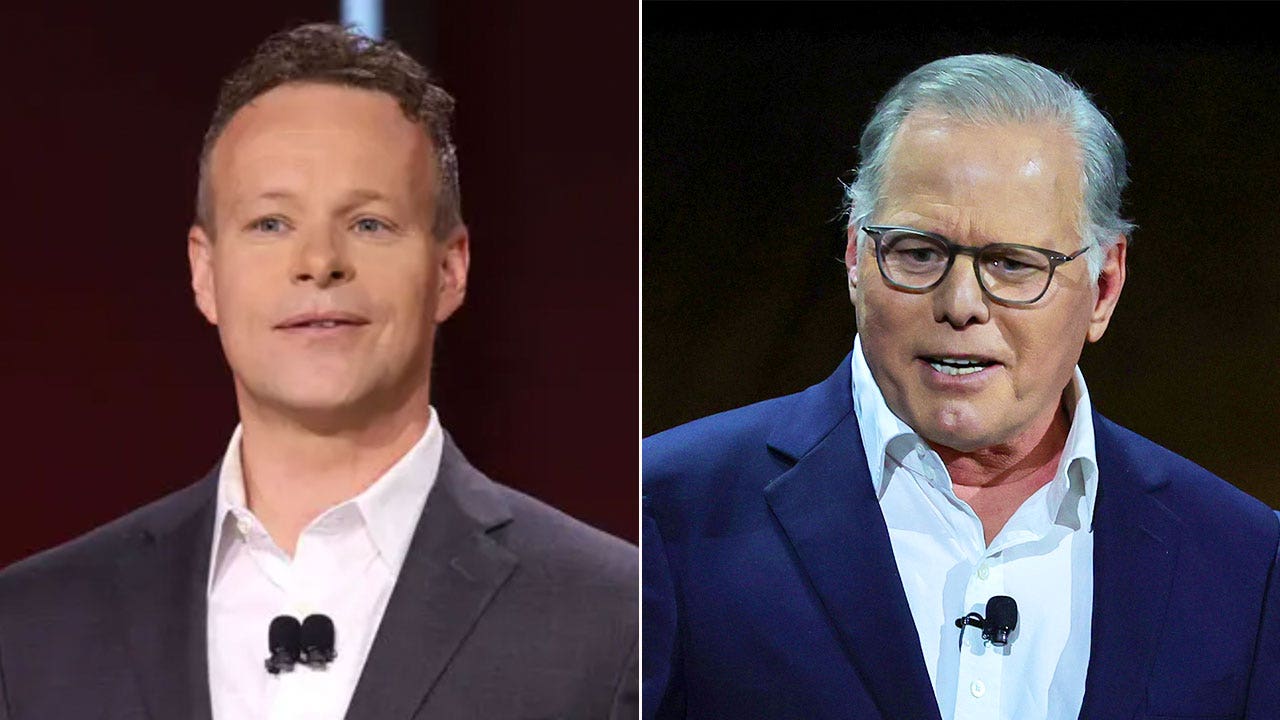 CNN Chief Chris Licht's working relationship with his boss, David Zaslav, has been called into question in two dismissive reports. The Atlantic staff writer Tim Alberta detailed Licht's turbulent year and the network's widely-criticised Trump town hall, including Licht's tense working relationship with Don Lemon, who was fired in April following a dramatic string of events. Similarly, Dylan Byers of Puck focused on Zaslav's recent appointment of longtime corporate ally David Leavy as CNN's new COO, describing Leavy as Zaslav's 'pain sponge.' Both articles suggest a lack of support for Licht, as well as a potential power shift. #media
---
Note: You can use @chatbot mention tag to interact with ChatGPT language model in comments. Neither your comment, nor the generated responses will appear in "Comments" or "News & Views" streams.