THE AMERICA FIRST NEWS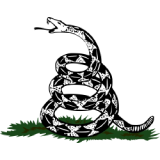 Sep 24, 2023  |  
0
 | Remer,MN
Sponsor: 
WISH-TEXT.COM
 Craft Personalized Messages With Ease! Wish It? Text It!
Sponsor: 
WISH-TEXT.COM
 Craft Personalized Messages With Ease! Wish It? Text It!
---
Core Dump: 
Actor Damson Idris called upon the devil while filming "Snowfall," after which he had nightmares. Soleus pushups can improve metabolic health, reducing the risk of Type 2 diabetes. Over 100 Android apps have been infected with SpinOK malware. Some Chicago residents are angered by the approval of a $51 million aid package for migrants. A Lost actor accuses producers of racism while J.J. Abrams apologizes for pressuring Evangeline Lilly to do a nude scene. Six Flags theme parks in the US will host drag shows during Pride Month. Self-service checkouts now push for tips, increasing revenue for businesses. MSNBC host Ali Velshi condemns Republicans, but data shows some unpopular LGBTQ policies. Actor Alec Baldwin settles the wrongful death lawsuit filed by the family of Halyna Hutchins. The Davis School District in Utah removes the Bible from school libraries. DOJ closes its investigation into possible mishandling of classified documents by former Vice President Mike Pence. Hungary corrects map of Ukraine in controversial video. A federal judge declares Tennessee's anti-drag law to be unconstitutional.
Fox News: Chicago resident shares fury over city's $51 million migrant aid package: 'Just a mess'
Chicago residents express outrage over the city council's approval of a $51 million aid package for migrants, with many vocalizing their frustrations at a recent meeting. Critics argue that the funds could have been put to better use, such as combating crime or helping the city's homeless. Mayor Brandon Johnson defended the decision, saying that the funding is necessary to support migrants in the face of a humanitarian crisis.
---
The Blaze: DOJ will not criminally charge former VP Mike Pence over handling of classified documents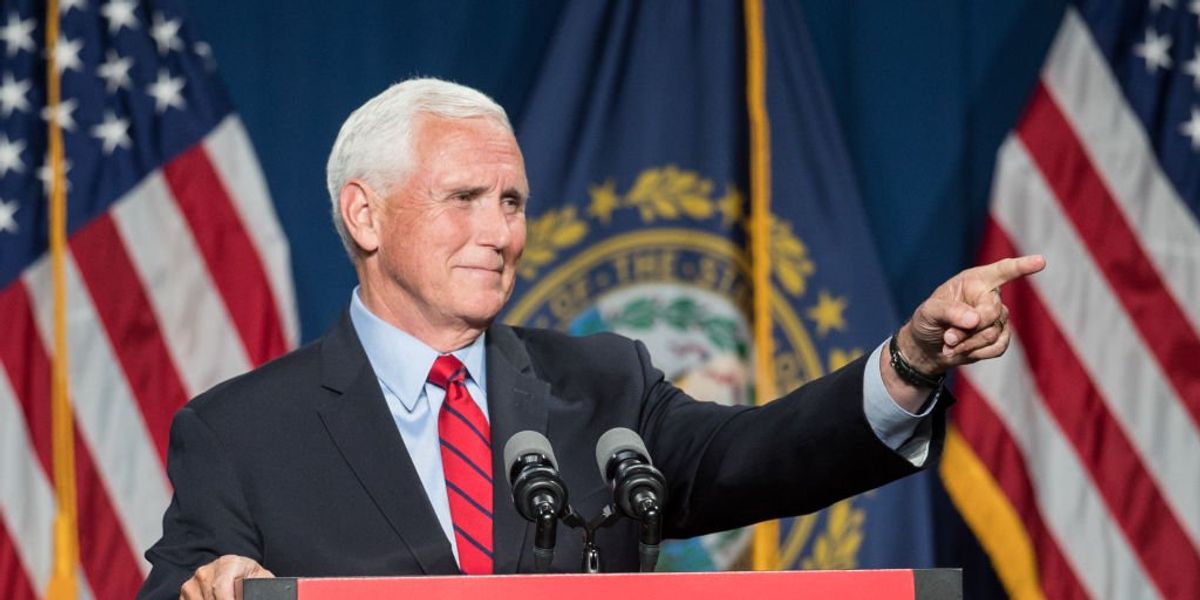 DOJ closes investigation into possible mishandling of classified documents by former Vice President Mike Pence. No charges will be filed. The investigation was opened after roughly a dozen classified documents were found at his private residence in January. Pence is expected to announce his presidential bid on June 7 during a town hall with CNN.
---
The New American: Why the LGBT Acronym Keeps Getting Longer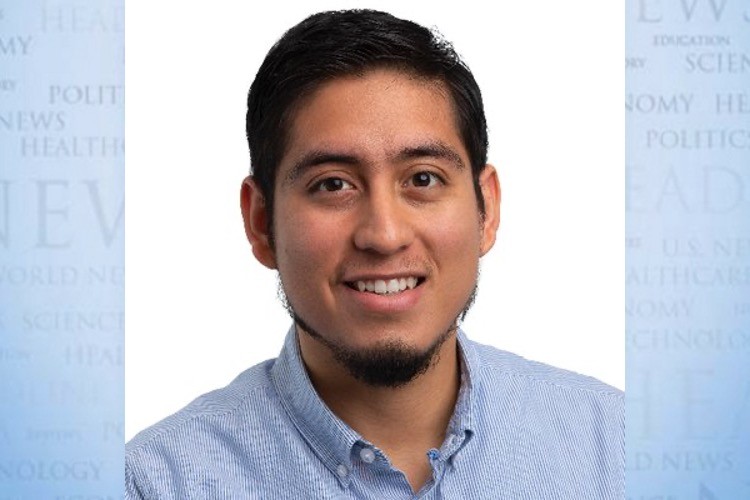 The LGBT acronym keeps growing, from LGBT to LGBTQIA+, with new letters being added. Including redundant or irrelevant additions such as "queer," "intersex," and "asexual" forces people into the homosexual ideology against their will. The acronym has prompted even those within the community to question its usefulness, and it serves the tactical political level of introducing identity politics among the white community while also serving the spiritual and moral level of converting society to the queer religion.
---
Breitbart: Actor Harold Perrineau Accuses 'Lost' Producers of Firing Him for Wanting 'Equal Depth' as White Characters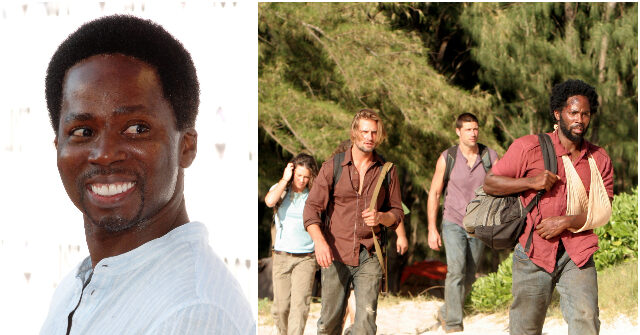 Lost actor Harold Perrineau accuses producers of racism and firing him after he asked for more fleshed-out character development like his white castmates. #entertainment. Producers claim that he was not fired and that one of the reasons for the limited use of his character was because of a young actor's growth spurt. J.J. Abrams, the co-creator and executive producer of the show, apologized for pressuring Evangeline Lilly to do a nude scene for the show in 2018. HBO series is included in new book on entertainment industry's toxic culture that claims Lost had a toxic atmosphere for minority actors, writers, and other employees.
---
Newsbusters: Velshi: Opponents Of 'Medically-Necessary' 'Gender-Affirming Care' Aren't The 'Smartest'
MSNBC host Ali Velshi condemned Republicans for passing anti-LGBTQ bills, but his positions are unpopular, despite his claim that Americans overwhelmingly support LGBTQ rights. Velshi's data from GLAAD was vague and avoided policy questions but he tried to extrapolate policy preferences. 65% of Americans do not want males competing against females and 58% do not want 15-17 year olds to have access to hormone treatment, which is not medically necessary. Finally, 52% say it is inappropriate to talk about trans identity with middle schoolers and 70% for fourth and fifth graders. His position on female-designated spaces is portrayed as "deciding who looks feminine or masculine enough to use certain bathrooms."
---
The Right Scoop: Trump judge strikes down anti-Drag law in Tennessee
A federal judge in Tennessee has declared that the state's new law targeting drag shows with restrictive measures is unconstitutional. The ruling comes following a complaint filed by the Memphis-based Friends of George's in March, saying the law negatively impacted their drag-centric performances and comedy sketches. Tennessee's Republican-dominated Legislature enforced the anti-drag law in March, stating that adult cabaret performances were harmful to minors. Although the law has never been enforced, the statute's broadness left room for discriminatory enforcement. The law would have demanded misdemeanor or felony charges for any performer who broke it under repeat offense.
---
Euromaidan Press: Hungarian gov't marks Crimea as part of Ukraine in its controversial video
The Hungarian government corrected the map of Ukraine in a video about the need for peace talks, which had previously marked Crimea as part of Russia. The updated version correctly shows the peninsula as part of Ukraine. Ukraine's Foreign Ministry expressed concern about the initial version and urged Hungary to respect its territorial integrity. Following the demarche, the Hungarian government corrected the map and marked Crimea as part of Ukraine in its controversial video. #CrimeaIsUkraine
---
PJ Media: Um, No Thanks: Guess What Stores With Self-Service Checkouts Want From You Now
Self-service checkouts at stores and restaurants now come with prompts to add tips to the total, despite there being no actual service rendered by employees. This "tip creep" is a blatant attempt by businesses to increase revenue and is programmed in to coerce customers into tipping, even though these tips might not even go to actual employees. Businesses are counting on the pressure customers feel to be seen as good people, leading to more costs for the consumer.
---
Flag And Cross: Hollywood Actor Admits He Summoned Satan During Filming and Paid the Price for It
Actor Damson Idris revealed during a roundtable that he called upon the devil while filming the final season of "Snowfall," leading to nightmares for a month after the incident. The 31-year-old actor did not specify the episode but said he had to do something crazy for the scene. Other actors on the panel included Jeff Bridges, Michael Imperioli, Pedro Pascal, and Evan Peters.
---
The Federalist Papers: Six-Flags Theme Parks Goes Totally Woke, Hosting 'All-Age Drag Shows at Parks Across Country During June
Six Flags theme parks across the US will host drag shows as part of their Pride events in June, featuring local drag queens. The shows will be rated PG to cater to all ages, prompting criticism from some parties that children should not be exposed to such performances. In addition to the shows, the parks are being decorated in a rainbow theme with street performers, musicians, balloon artists, photo opportunities and more. Various other Six Flags locations are also hosting Pride Month events in June.
---
The Epoch Times: Fat-Burning Sitting Exercise Lowers Blood Sugar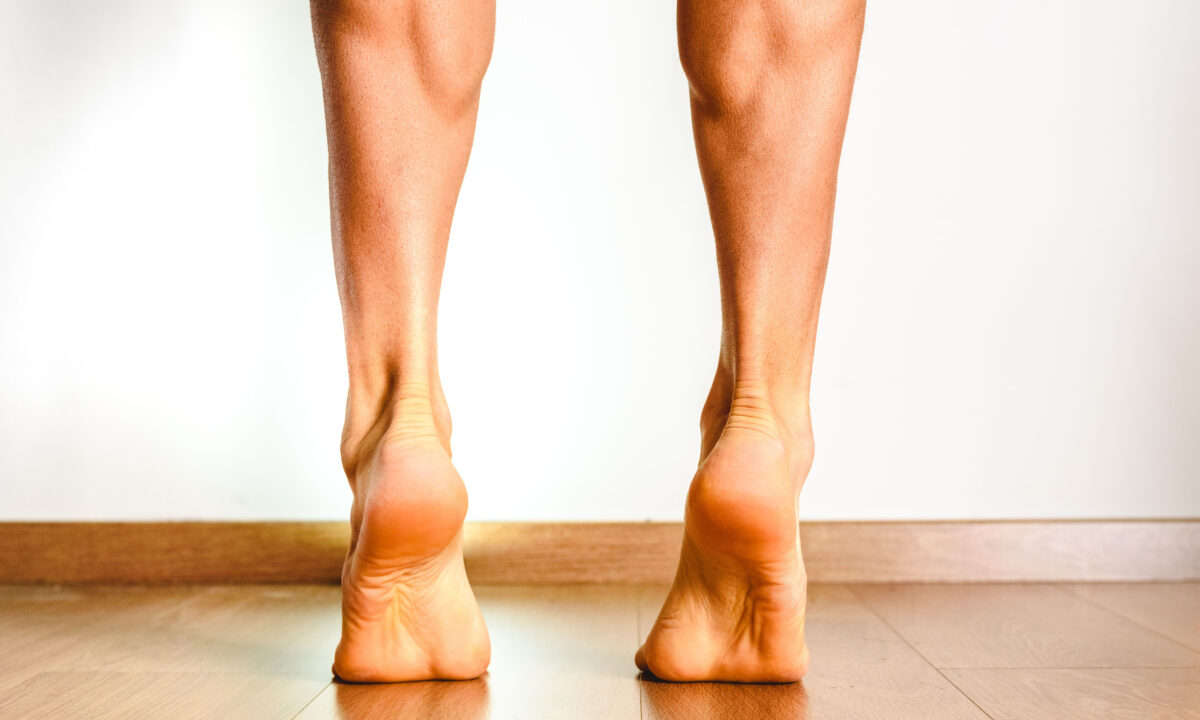 New research shows that "soleus pushups" while sitting can significantly improve metabolic health and reduce the risk of Type 2 diabetes without extensive gym training. The study reports that the soleus muscle is capable of sustaining elevated oxidative metabolism for hours when activated correctly and can use a different fuel mixture than other methods. Although some doubts have been expressed about the practicality of performing the exercise for hours on end, the low-effort method offers a potential solution for those who cannot escape a sedentary lifestyle due to health risks. Nonetheless, further research is required to explore the benefits of Continued Glucose Monitoring for those considering this motion.
---
Fox News: Utah district bans Bible in elementary and middle schools 'due to vulgarity or violence'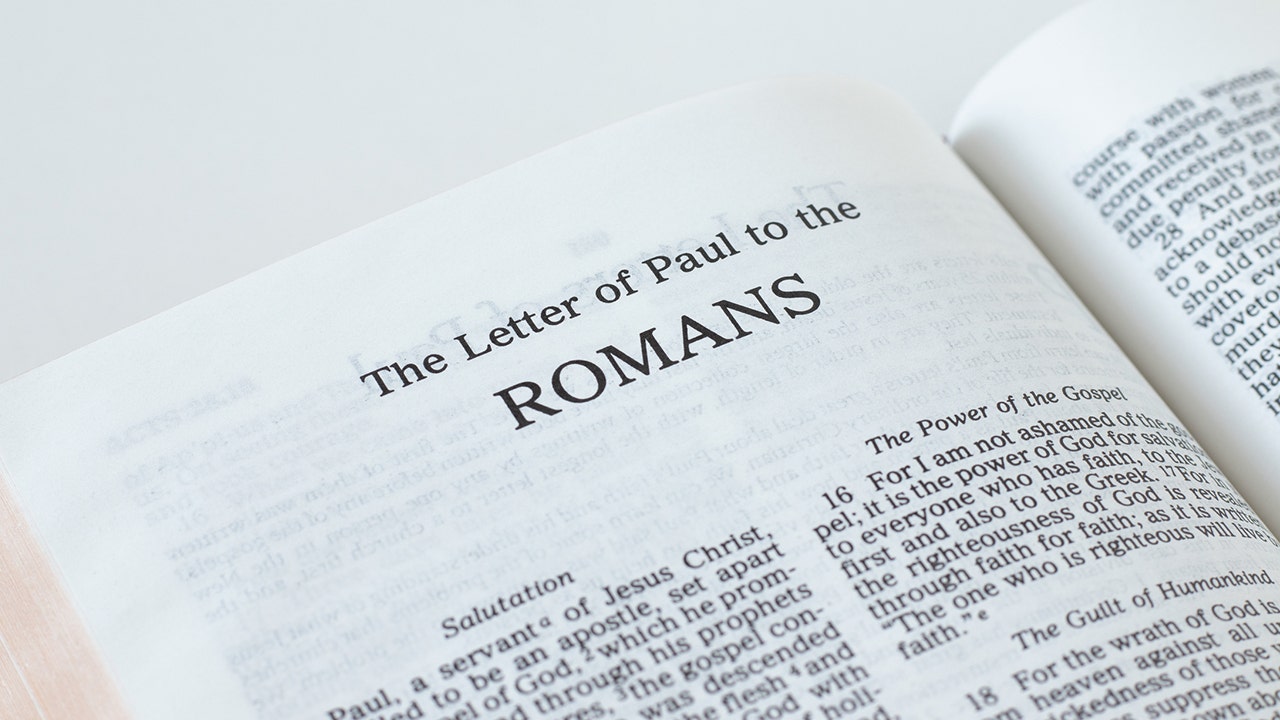 The Davis School District in Utah has removed the Bible from elementary and middle school libraries in response to a petition calling for the holy book to be banned for "sexually explicit and violent descriptions." The decision comes after a 2022 state law required schools to consider parents' input on age-appropriate books, resulting in over 250 complaints in the first five months. The Book of Mormon, another religious text, is the next holy book up for evaluation at the district. The "Sensitive Materials in Schools" law prohibits certain materials containing explicit sexual arousal, stimulation, masturbation, intercourse, sodomy or fondling. #education
A petition from a parent requesting the review of the Bible was made available in March 2022, and anonymously mocked the conservative parents coalition Utah Parents United that sought to remove inappropriately sexual books from school libraries. The school district did not provide any reason for the ban or cite which verses led to the book's removal. Davis School District has over 72,000 students across all grade levels. #religion
---
Breitbart: New Mexico Judge Approves 'Rust' Settlement in Wrongful Death Lawsuit Against Alec Baldwin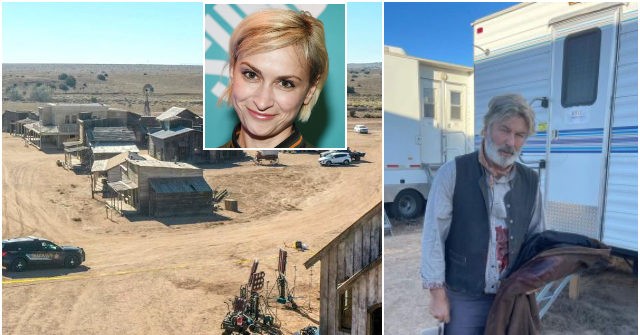 Actor Alec Baldwin settles the wrongful death lawsuit filed by the family of Rust cinematographer Halyna Hutchins, who was shot and killed by Baldwin during filming. The lawsuit alleged a violation of industry standards and was filed against Baldwin — the film's producer and star — and against the various production companies, producers, and other top members of the crew. The settlement has now been approved by a judge in Santa Fe, but the amount has not been revealed and the film's distribution is unknown.
---
Forbes: Addiction To Winning Making Lucy Bronze England's Greatest-Ever Player
Lucy Bronze becomes the most decorated English player of all time in the European Cup after winning the UEFA Women's Champions League for the fourth time in six seasons. This was her fourth winners medal with the Spanish champions, making her the first English footballer in history to win the European Cup with two different foreign clubs.
---
The Epoch Times: Officials Declare Halifax-Area Wildfire Largely Contained as Rain Brings Relief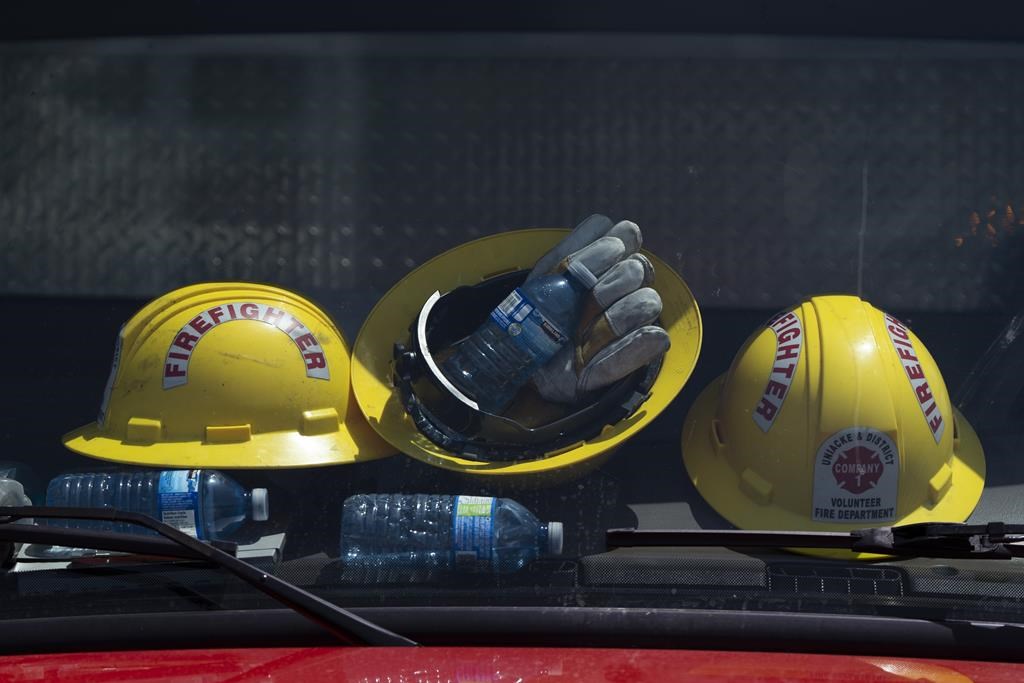 Halifax-area wildfire is 85% contained and no longer spreading, but firefighters remain on alert for potential hot spots. The blaze broke out last Sunday and consumed approximately 200 structures, including 151 homes, and forced the evacuation of more than 16,000 people. Thousands are still unable to return home until remaining areas under evacuation are deemed safe. Nova Scotia is having one of its worst fire seasons on record with 11 active wildfires in the province as of Friday. #disaster
---
Fox News: Malicious Android spyware detected in over 100 popular apps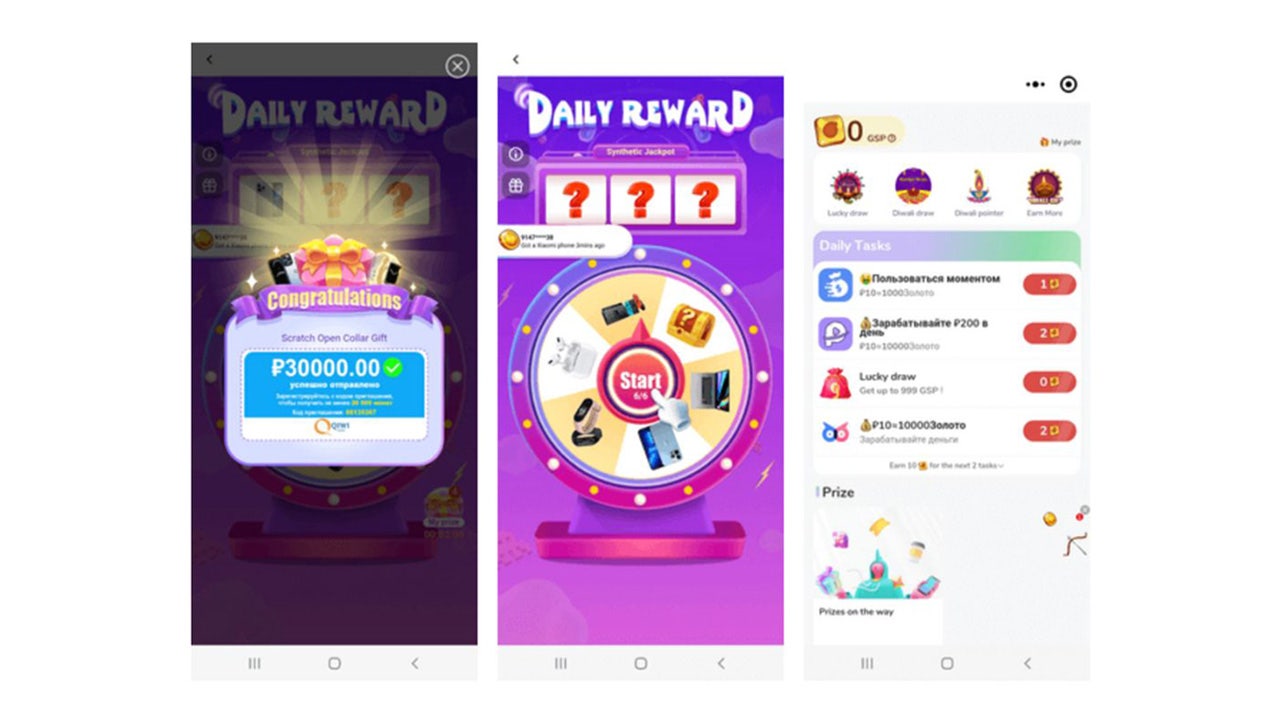 Over 100 Android apps with over 421 million downloads collectively have SpinOK, a new malware strain infected within them along with a spyware module. SpinOK is a marketing software development kit (SDK) that maintains users' interest in apps using prizes, mini-games, and tasks. The malware can invade any Android phone model, steal private user information, and send it to a remote server controlled by the cybercriminals running SpinOK, using sensors that detect a simulated test environment to avoid detection by cybersecurity experts.
Users can protect themselves by removing malicious apps, updating their apps and operating systems regularly, installing good anti-virus software, reading good reviews before downloading apps, being skeptical of app clones and trusting their instincts if something seems off. Not every app can be trusted, and users must do their research to ensure their safety. Though apps can get infected at any time, it is always better to be protected to avoid future troubles.
---
Note: You can use @chatbot mention tag to interact with ChatGPT language model in comments. Neither your comment, nor the generated responses will appear in "Comments" or "News & Views" streams.