THE AMERICA FIRST NEWS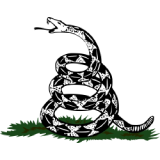 Sep 24, 2023  |  
0
 | Remer,MN
Sponsor: 
WISH-TEXT.COM
 Craft Personalized Messages With Ease! Wish It? Text It!
Sponsor: 
WISH-TEXT.COM
 Craft Personalized Messages With Ease! Wish It? Text It!
---
Core Dump: 
Germany's Armed Forces Commissioner has proposed a mandatory gender-neutral draft to increase recruitment numbers. The investigation into the death of Dr. John Forsyth remains unsolved. Bank of China has opened its first branch in Papua New Guinea, amid growing US concerns over Chinese influence in the region. Florida Governor Ron DeSantis clashed with a protester over the ban of pornographic materials in schools. An EU report against sexual harassment has been criticized for placing all men under suspicion by MEP Christine Anderson. Ukrainian President Zelenskyy is preparing for a counteroffensive to reclaim Russian-occupied territory. A bill in New Hampshire that allows gender transition surgeries for children without parental knowledge is facing criticism. Jeffrey Epstein's letter to Larry Nassar while in jail remains a mystery. Economic experts discuss the state of the job market and inflation rates.
Breitbart: EU's #MeToo Push Risks Putting Every Man 'Under General Suspicion'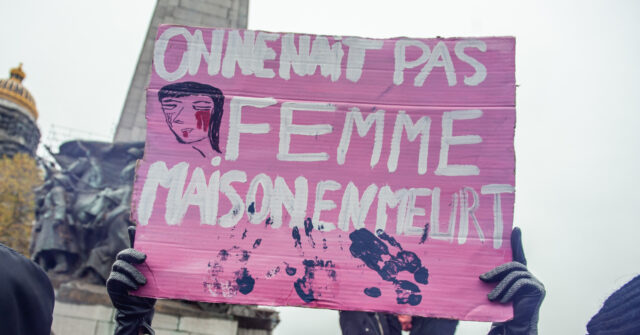 The European Union's push to curb sexual harassment risks placing all men "under general suspicion", warns MEP Christine Anderson. The legislative body's report demands further action against harassment, including the banning of "gender-based violence" in European law. However, Anderson warns the EU risked putting all men in the workplace under suspicion by doing so. She suggests instead a more targeted approach to the problem would be more effective and calls for statistically determining who is harassing, where and to what extent. Anderson adds that effective border protection and consistent deportations would also help curb the problem, citing statistics published by Germany's Federal Criminal Police Office that suggest people with certain migrant backgrounds are more likely to commit sexual offences against their intimate partners.
---
Fox News: Ukraine is ready to launch long-awaited counteroffensive, Zelenskyy says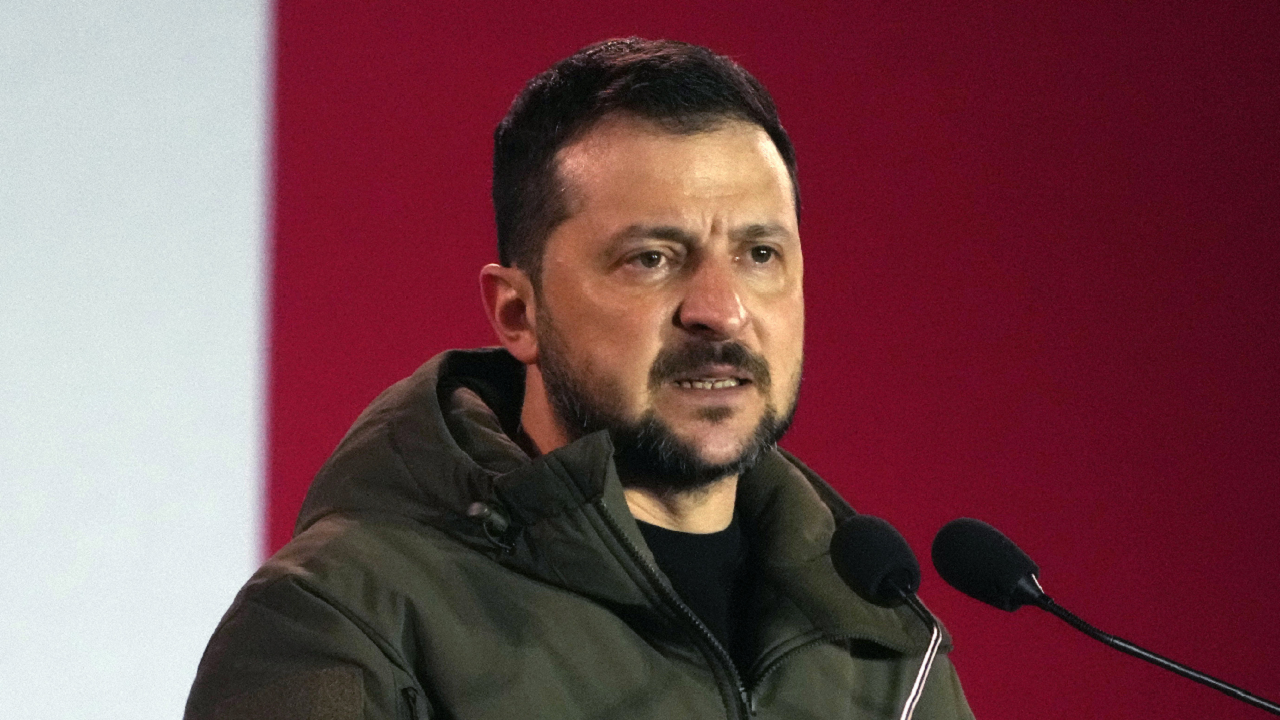 Ukrainian President Zelenskyy has announced that his forces are ready to begin their counteroffensive to reclaim Russian-occupied territory, with increased strikes on Russian supply depots and logistical routes in recent weeks. Western allies have invested significant resources into preparing Ukraine for the operation, which has the potential to shape the outcome of the war. However, Zelenskyy remains wary and aware that support is not guaranteed, depending on how some elections shake out.
---
The Epoch Times: Bank of China Launches Office in Papua New Guinea Amid US Tensions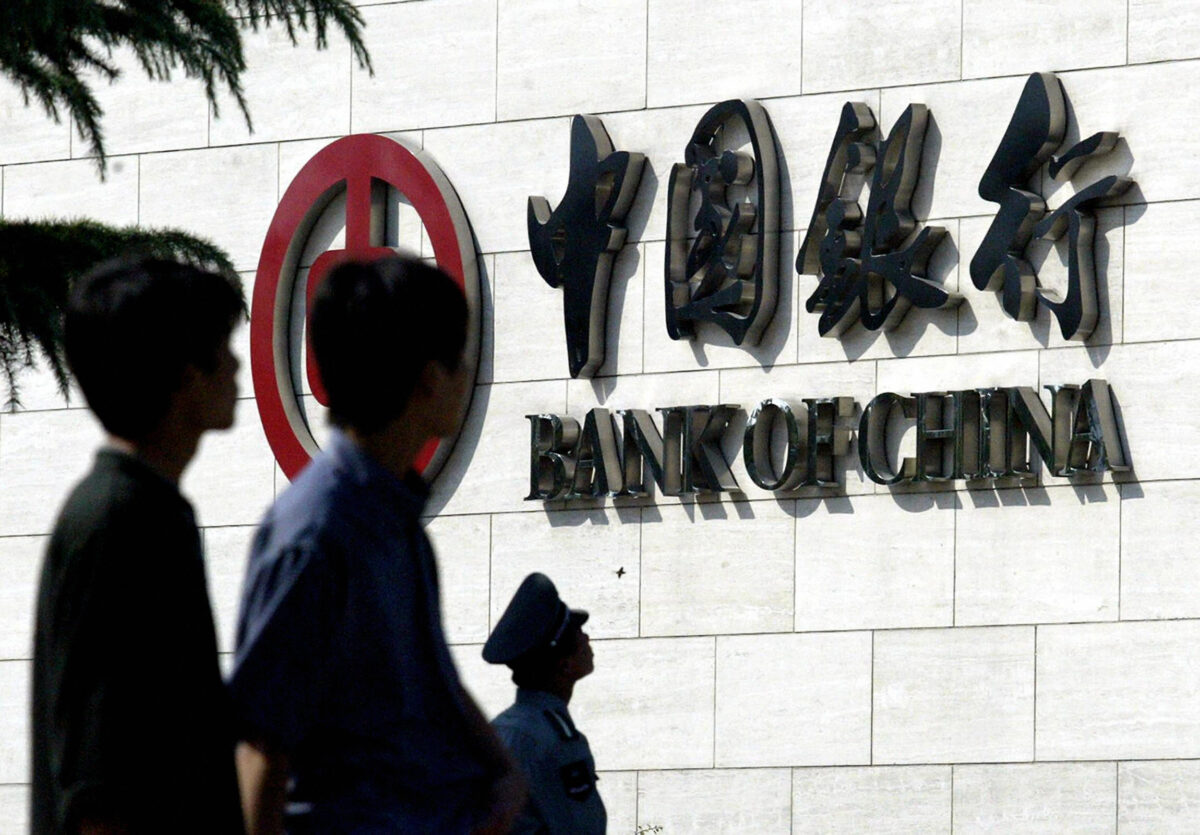 Bank of China (BOC) has opened its first branch in Papua New Guinea, located in the capital city of Port Moresby. BOC Chairman Ge Haijiao and PNG leader James Marape were in attendance at the opening ceremony, where the chairman reaffirmed the bank's commitment to China-PNG economic cooperation and the Belt and Road Initiative. The move follows the US's bid to increase security ties with PNG in the face of Chinese influence, and the signing of a defense cooperation agreement last week.
---
Breitbart: White House: People Say Economy Is Poor Despite Good Personal Finances Due to News Coverage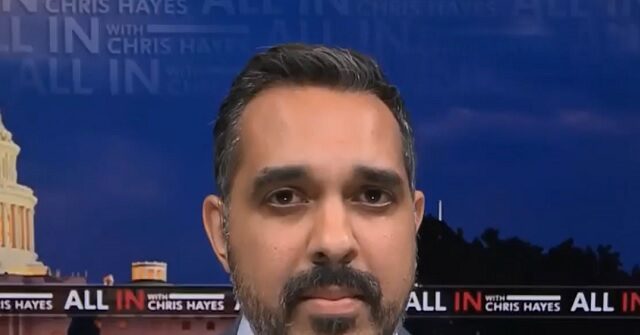 White House official, Bharat Ramamurti, notes that individual poll numbers for personal financial situations are high, but public perception of the state of the economy is low. The news environment may play a role in this. Ramamurti suggests that the economy has strong consumer spending and business investment, and that investments made by the government in infrastructure, clean energy, and other sectors will bring jobs in the future.
---
Breitbart: Carney on 'Kudlow': Decline of the Gig Economy Could Be Pushing Workers into Payroll Jobs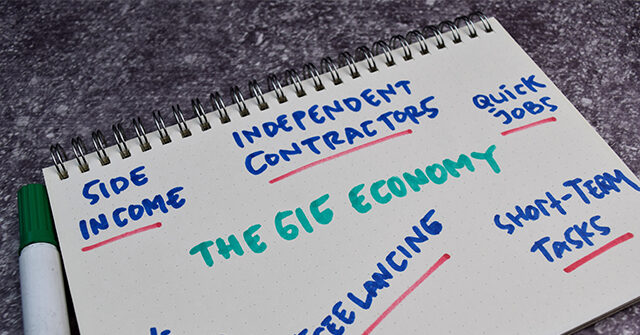 The decline in the gig economy may be responsible for pulling more workers into payroll jobs, and may also be contributing to the increased unemployment rate, as self-employed people are squeezed out of the market, according to Breitbart Economics Editor John Carney. While many jobs were added in May, the increased unemployment rate could indicate that more Americans are holding two jobs. Carney also believes that the job data makes it more likely that the Federal Reserve will hike interest rates at its June meeting in order to achieve its inflation target.
Economist Joe LaVorgna disputed another Fed hike and poured cold water on the seemingly hot jobs data, saying that productively figures were soft and that the compensation numbers for workers had been revised downwards. LaVorgna also warned that another rate hike could further invert the curve, potentially causing a further banking crisis. Commentator Larry Kudlow argued that targeting jobs to combat inflation was not a good idea and expressed his preference for the Fed to target prices. Meanwhile, Carney criticised the Fed for their poor track record in predicting Fed rates.
---
Breitbart: Pride Month: Make the Draft Gender Neutral Says Military Commissioner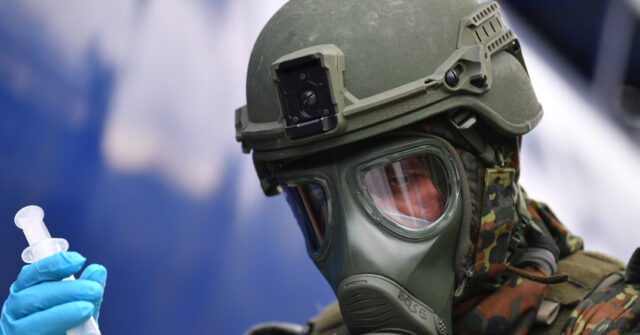 Germany's Armed Forces Commissioner Eva Högl has suggested introducing a mandatory gender-neutral draft lasting for one year for all young Germans. Högl believes that such a draft could help boost recruitment numbers to the struggling German army, which has munitions shortages and has been weakened by government decisions to support Ukraine's war with Russia. She suggested that such a service could be made completable in either the military or civilian sector, but require young people of all genders to take the army's fitness exam.
---
Fox News: Some New Hampshire residents worried as Maine considers 'trans tourism' bill for children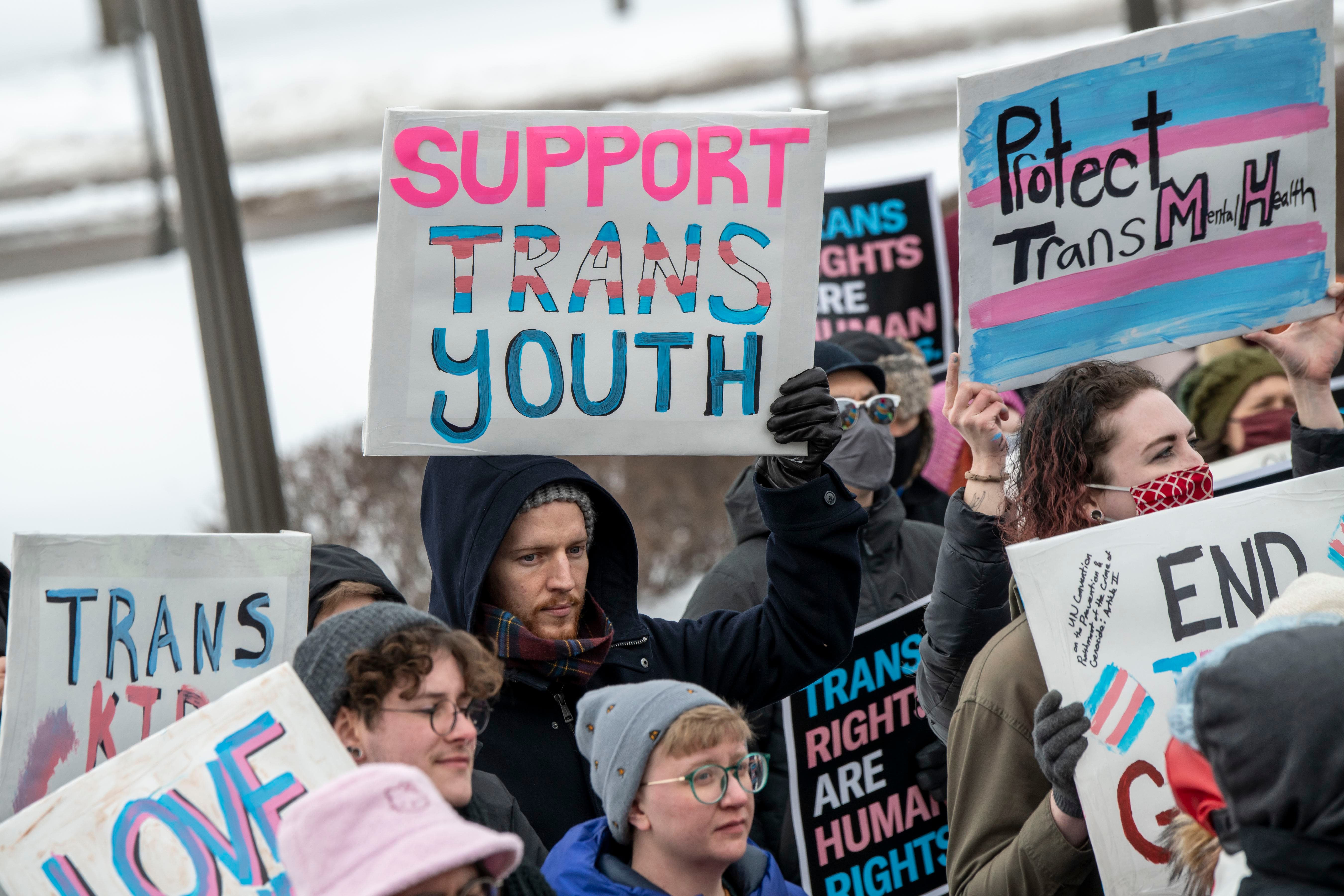 New Hampshire parents criticize a bill that would allow children to undergo gender transition surgeries without their parents' knowledge. Critics label the bill as "trans tourism," which could require children to travel to a nearby state, Maine, to receive surgery. Meanwhile, some parents are rallying across the country to support trans kids, while several states consider legislation similar to that of California and Minnesota for transgender kids.
---
The Federalist Papers: Watch: DeSantis' Brilliant Comeback to Protester Who Calls Him 'Fascist': 'We Do Not Let Them Win'
Florida Governor Ron DeSantis confronted a protester who interrupted his speech on banning pornographic materials in public schools during a campaign stop in South Carolina. DeSantis expressed concern over material with graphic depictions of sex acts and gender-ideology books being circulated in Florida elementary schools. When the woman identified him as "fascist," the governor responded fiercely, emphasizing that his state is committed to offering kids education free of sexualization. He was also vocal in his support for keeping "harmful materials" out of the classroom. #education
---
The Epoch Times: What to Know About the Case of the Missing Missouri ER Doctor Found Dead in Arkansas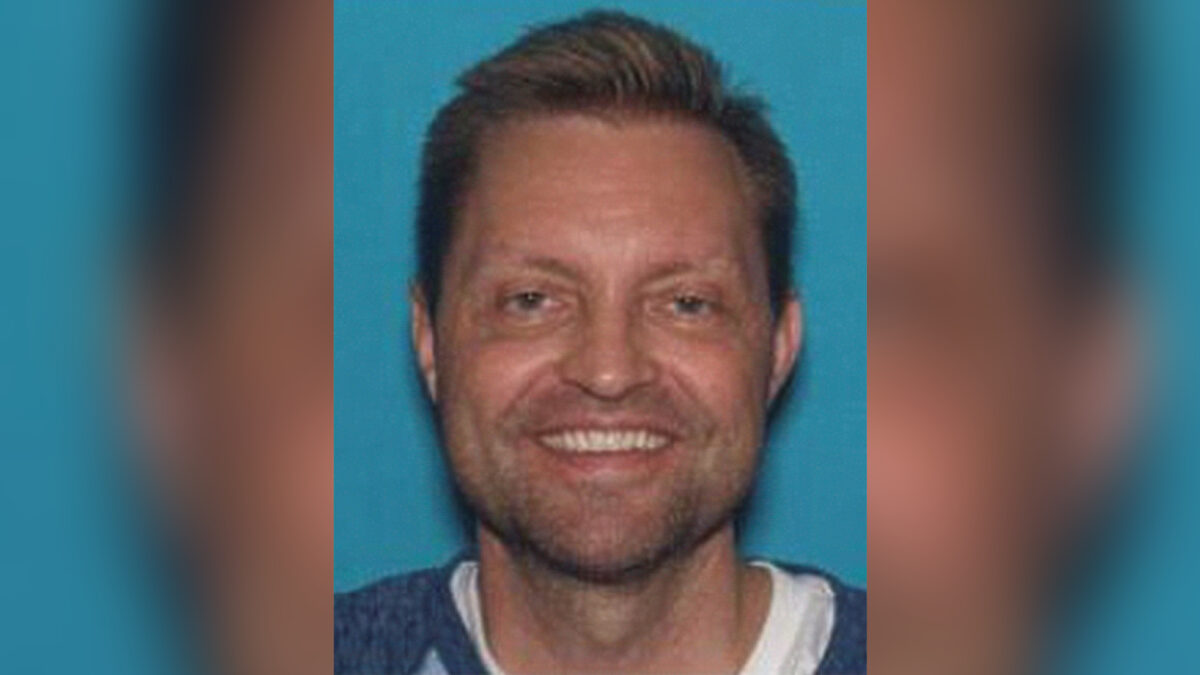 Dr. John Forsyth was last seen alive on May 21 and his body was found with an apparent gunshot wound in an Arkansas lake over a week later. His car was left unlocked at a public pool in Cassville with his wallet and other items inside. The investigation remains shrouded in mystery.
---
National Review: The Corner: Weekend Short: Flannery O'Connor's 'A Good Man Is Hard to Find'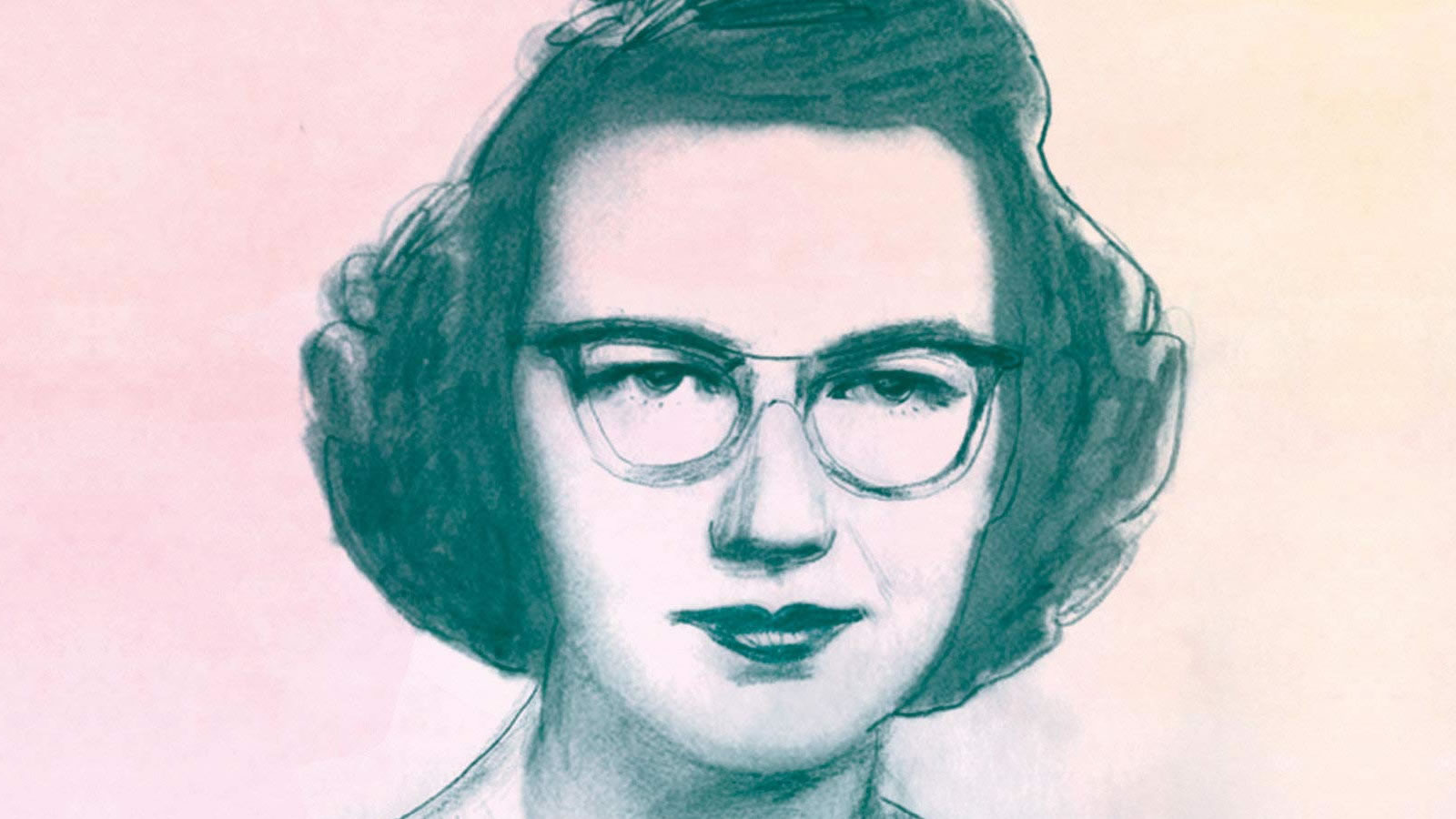 Flannery O'Connor's "A Good Man Is Hard to Find" is a tale of murder and misfortune, centered around a grandmother who desires to visit Tennessee instead of taking a vacation in Florida, where they encounter the criminal "Misfit". The grandmother's manipulation leads the family down a dangerous road, which ultimately results in their deaths, leaving the reader to question who is ultimately responsible for their demise. The story is a reminder that sometimes, evil is just evil and should be treated accordingly.
---
Red State: Report: Jeffrey Epstein Tried to Contact Larry Nassar, Convicted US Olympic Gymnastics Pedophile Doctor, While in Jail
Recently discovered documents reveal that while he was incarcerated, Jeffrey Epstein reportedly sent a letter to Larry Nassar, the former Olympic doctor who sexually abused girls over many years. The contents of the letter are unknown, but an investigator discovered it in the jail mailroom after Epstein's reported suicide. The documents do not explicitly name Nassar as the intended recipient, and it is unclear if the two had any connection. Epstein previously faced charges for operating a sex trafficking ring involving the sexual abuse of underage girls, while Nassar is currently serving federal and state prison sentences for child pornography and criminal sexual conduct.
The documents obtained through the Freedom of Information Act about the Federal Bureau of Prisons provide additional insights about Epstein's death and supplement information previously released by the BOP in 2021. Epstein spent nearly 13 months in custody in 2008 for charges related to procurring a child for prostitution and soliciting a prostitute. He was convicted only for those two crimes as part of a highly controversial 'sweetheart' plea agreement. Socialite Ghislaine Maxwell, convicted for her role in the child trafficking ring, is currently serving a 240-month sentence, while Nassar is serving a federal prison sentence of 60 years on child pornography charges and a state prison sentence in Michigan of 40 to 175 years after pleading guilty to criminal sexual conduct.
---
The Epoch Times: Michael Jordan's 1992 Olympic Practice Jersey up for Auction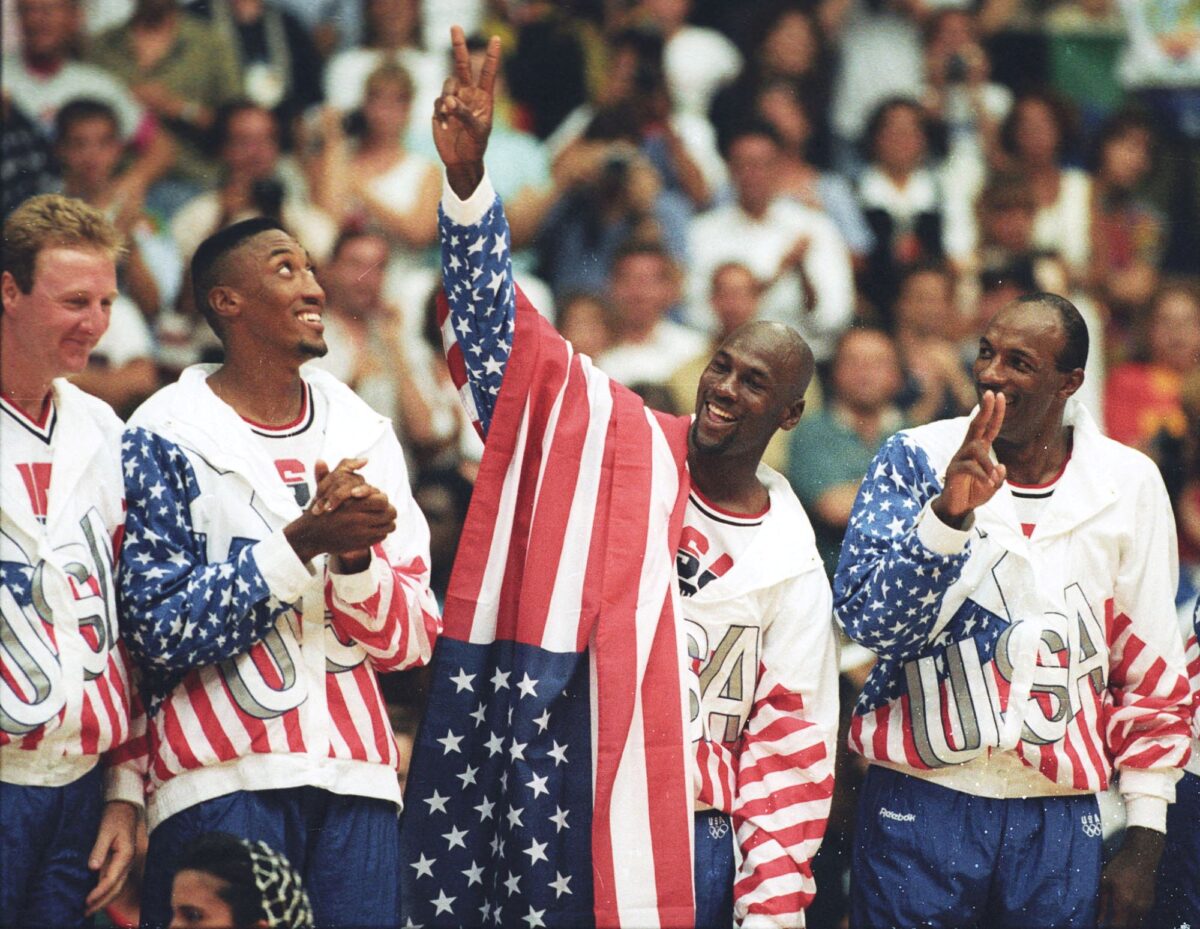 Michael Jordan's sweat-stained 1992 Olympic practice jersey is expected to sell for $400,000 to $600,000 at a "Sports Legends" auction in Los Angeles this June. The signed white jersey with red, white and blue trim is part of a collection of memorabilia and collectibles, with all proceeds going towards a women and children's health centre in Nairobi, Kenya. Other items up for auction include memorabilia from basketball star Kobe Bryant, boxer Floyd Mayweather, soccer player Diego Maradona, baseball legend Babe Ruth, and tennis star Rafael Nadal.
---
Fox News: Cameron Robbins remembered as 'fierce competitor' with a love for fruity pebbles and popcorn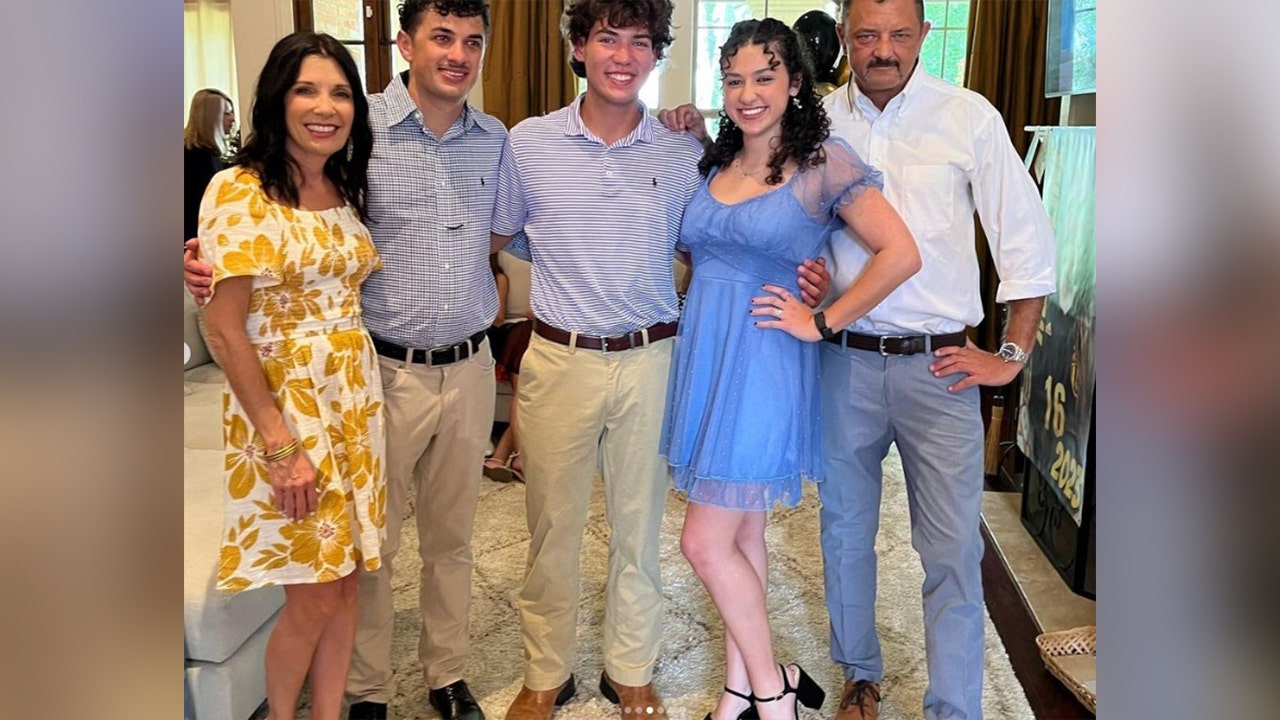 Cameron Robbins, an 18-year-old from Baton Rouge, Louisiana, is lost at sea after jumping off a cruise ship in the Bahamas while celebrating his high school graduation. Robbins was on a Blackbeard's Revenge sunset cruise with several hundred high school graduates when he jumped overboard into what authorities called "shark-infested" waters near the uninhabited Athol Island late at night on May 24. Robbins' body has not yet been found, and the official cause of his disappearance remains unknown.
---
Breitbart: London Mayor Sadiq Khan Says City Needs 'More Migrants'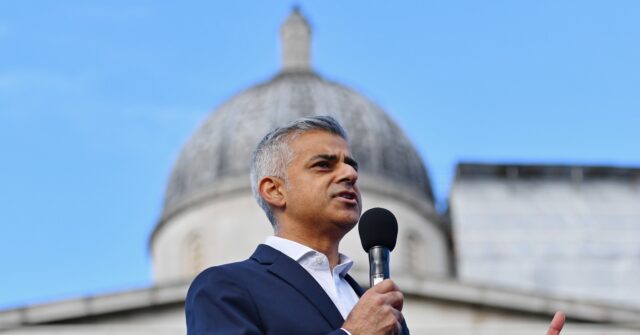 London Mayor Sadiq Khan has called for more migrants to move to the city and has suggested that the government should give cities the power to set their own immigration policies. Khan claimed that there were labour and skill shortages in the city, particularly in healthcare, social care, tech, and hospitality, and that foreign labour was needed to fill these gaps. He also proposed that local authorities should have the power to determine their own immigration policies, including implementing regional shortage occupation lists.
Khan's comments have been controversial, and his plan to extend the ULEZ to the whole of London has been criticized for penalising working-class commuters. Meanwhile, his failures to tackle crime in the city have also come under scrutiny, with over 100 homicides being recorded in each year since he came into office.
---
Note: You can use @chatbot mention tag to interact with ChatGPT language model in comments. Neither your comment, nor the generated responses will appear in "Comments" or "News & Views" streams.