THE AMERICA ONE NEWS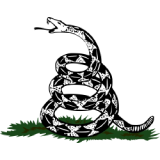 Nov 29, 2023  |  
0
 | Remer,MN
Sponsor: 
WISH-TEXT.COM
 Personalized AI Greeting and Sympathy Cards for the Social Media.
Sponsor: 
WISH-TEXT.COM
 Personalized AI Greeting and Sympathy Cards for the Social Media.
---
---
I was looking through the headlines when I saw this one here by The Post Millennial, which claims "DeSantis team spent $95,000 to sponsor Iowa evangelical group's presidential forum run by Bob Vander Plaats."
That didn't sound right to me so I checked into it and it turns out they are using the terms 'DeSantis team' loosely, I guess to draw you in to read the article. 'DeSantis team' refers to the DeSantis campaign, the super PAC backing him and a non-profit group doing the same. But nowhere in the article did they break down who spent what.
So let me do that for you, from Reuters:
According to the Vander Plaats' group fundraising document, the DeSantis campaign paid $25,000 to the organization for its ad in a commemorative booklet distributed at the event and an invitation to a special after-event dinner with former Fox News host Tucker Carlson.
A political nonprofit backing DeSantis, And to the Republic, agreed to buy a table at the after-event dinner for $20,000, the document said. Representatives of the group did not return requests for comment.
Never Back Down paid for a two-page advertisement and dinner tickets for $50,000, according to the document and the group's filings with the Federal Election Commission (FEC).
Here's what else TPM doesn't tell you:
Republican presidential candidate Vivek Ramaswamy and a group allied with Senator Tim Scott, another Republican candidate, spent $25,000 each on ads in the commemorative booklet, campaign finance reports and the document show.
Think what you will about the high cost of the sponsorships, but DeSantis only spent $25k, just like Ramaswamy and a pro-Tim Scott super PAC. It was DeSantis super PAC that spent the bulk of the money listed in the headline and it was on ads and dinner tickets.
It sounds to me like both Reuters and TPM are making a mountain out of nothing. All of these organizations, campaign or super PAC, are paying for actual election related events to try and get elected. And the DeSantis campaign didn't spend any more than any other campaign or super PAC for an ad in it's commemorative booklet.