THE AMERICA ONE NEWS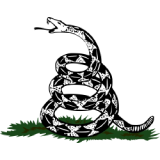 Nov 28, 2023  |  
0
 | Remer,MN
Sponsor: 
WISH-TEXT.COM
 Personalized AI Greeting and Sympathy Cards for the Social Media.
Sponsor: 
WISH-TEXT.COM
 Personalized AI Greeting and Sympathy Cards for the Social Media.
---
---
The Washington DC judge overseeing the 2020 election case being brought against former President Trump did not give federal prosecutors everything they were asking for in yesterday's hearing regarding a protective order.
In fact Judge Tanya Chutkan sided more so with Trump's defense attorneys in terms of how broad this protective order would be that the DOJ was asking for.
Here's more via Fox News:
The federal judge assigned to former President Donald Trump's 2020 election case has largely sided with Trump's defense attorneys on a protective order over evidence, but handed prosecutors a win by broadening which material is considered "sensitive" and should be protected.
Trump's lawyers returned to federal court in Washington, D.C., on Friday morning for their first hearing before U.S. District Judge Tanya Chutkan, who is overseeing Special Counsel Jack Smith's 2020 election meddling case against Trump.
Chutkan heard arguments about the restrictions on evidence in the case. In court filings, prosecutors had argued for broad rules barring Trump's lawyers from sharing "sensitive" materials with the former president, including witness testimony to the grand jury and recordings and transcripts of Trump associates who spoke to prosecutors. Trump's attorneys countered that the government's request was too broad and infringed on Trump's First Amendment rights.
In a "close" decision, Chutkan said she was not persuaded that the government has shown all information gathered in the case would fall under the protective order. She ruled that only information designated as "sensitive" should be protected — however, she agreed with the government that every single person interviewed by prosecutors is a potential witness and is sensitive.
"The defendant has the right to free speech, but that right is not absolute," Chutkan said at the onset of the hearing. "Without a protective order, a party could release that info to the jury pool."
While she did grant the protective order, it wasn't nearly as broad as what Jack Smith had wanted. Color me shocked.
Chutkan also sided with Trump on his reviewing of sensitive materials. The DOJ wanted a babysitter in there with Trump while he was reviewing these materials. The judge said that was unnecessary, but she did put a restriction on Trump regarding his phone:
Chutkan also compromised on a paragraph of the proposed order where a defense counsel would have to be present in the room if Trump were reviewing sensitive materials. The defense said the burden is too high, that they have too much to do and cannot sit in the room for hours while the defendant reviews materials.
The judge said Trump can review materials without a defense attorney present but is not allowed to have his phone with him at the time, or any device that could copy or take a picture of the materials.
Chutkan gave Trump more leeway than I expected in terms of this protective order. I don't know if that's indicative of how she'll run this case, if she will be fair to Trump. Perhaps we'll all be surprised? I doubt it.