THE AMERICA ONE NEWS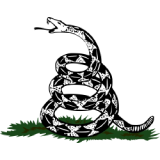 Dec 11, 2023  |  
0
 | Remer,MN
Sponsor: 
WISH-TEXT.COM
 Personalized AI Greeting and Sympathy Cards for the Social Media.
Sponsor: 
WISH-TEXT.COM
 Personalized AI Greeting and Sympathy Cards for the Social Media.
Sara Higdon
---
---
The UK's Channel 4 is receiving backlash after they showed a 15-person orgy on Thursday. The network show "Open House: The Great Sex Experiment" is in its second series and this was its most risqué episode to date, according to The New York Post.
The show is set up as an experiment that involves couples working with a psychologist to test whether opening up their relationships to sex with other people will "strengthen their bond." 


The episode involved one of the couples, Chanice and Richardo, inviting the others to their room for an after-party. The couple ended up having sex in front of everyone else.
Richardo said, "We just invited everyone at the party to the after-party. There are so many experienced people. It's just like…take us in."
The X-rated scene caused a lot of buzz on social media, with some users expressing disbelief at the nation of the show being allowed on TV. 
"Film on Sky finished and tv pinged onto #OpenHouse what fresh hell is this?!? I can't believe this is on normal TV," one person wrote on Twitter. 
Another asked, "I'm too British to have an orgy. What do you talk about? Is it okay to laugh a lot? Is it okay to take a break and make a sandwich? #OpenHouse." 
"OMG a 15-person orgy #openhouse," commented another. 
One user joked, "I must report this filth to Ofcom. I'd better watch next week to see if it gets any worse #OpenHouse," while another said, "I hope someone comes in and gives that room a deep clean before anyone else sleeps in there #OpenHouse." 
This isn't the first time Channel 4 has been the subject of controversy. In October, a trans-identifying comedian named Jordan Gray stripped naked on the Friday Night Live show and played the piano using a penis. 
Gray announced prior to the act that the best thing about live TV is "I can do stupid stuff like this." Pink News referred to the move as "an incredibly powerful performance."