THE AMERICA ONE NEWS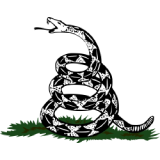 Dec 11, 2023  |  
0
 | Remer,MN
Sponsor: 
WISH-TEXT.COM
 Personalized AI Greeting and Sympathy Cards for the Social Media.
Sponsor: 
WISH-TEXT.COM
 Personalized AI Greeting and Sympathy Cards for the Social Media.
Thomas Stevenson
---
---
The National Health Service (NHS) of the United Kingdom has instructed midwives to call trans-identifying patients "birthing people" instead of mothers in case the term damages their mental health.  
Terms that have been deemed to be harmful are "mum" and "mother" if they are used for a trans or nonbinary identified female and can amount to misgendering them.  
In a report from the Daily Mail, there were multiple examples of hospital trusts changing their policies to focus on removing gender specifics in the North Cumbia Integrated Care Trust's Pregnant Employees and New Parents Policy.  
In every reference to a "mother," in the policy, the term "birthing parent" or something similar is written as an alternative term to be used. 
The Brighton and Sussex University Hospitals Trust was the first to switch to using "gender inclusive language" terms for maternity according to a report from 2021. The guide they made has been a model that other hospital trusts around the UK under the NHS have started implementing.  
The guide said that "Maternity services have typically been designed as a cisgender women-only service, which may not serve the needs of trans and non-binary individuals." 
It urged midwives and staff to provide maternity services "regardless of gender identity" by labeling toilets for "birthing women and people" and discontinuing the usage of "women only." 
Caroline Ffiske, from the political group Conservatives for Women, told the Daily Mail, "Women have been making clear their disgust and disappointment at the way in which the NHS is willfully erasing language that describes women and our experience." 
"It creates risks for women's safety and privacy. It promotes a narrative that results in vulnerable young people perpetuating catastrophic harm to their own bodies," Ffiske added. "Nobody likes bans, but should the Government ban gender ideology within the NHS?" 
Some of the hospital trusts have not made established policies yet but said that they are in the process of updating procedures to remove gender-specific language.