THE AMERICA ONE NEWS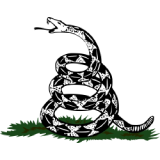 Dec 9, 2023  |  
0
 | Remer,MN
Sponsor: 
WISH-TEXT.COM
 Personalized AI Greeting and Sympathy Cards for the Social Media.
Sponsor: 
WISH-TEXT.COM
 Personalized AI Greeting and Sympathy Cards for the Social Media.
Al Bienenfeld
---
---
The public face of our military is Secretary of Defense Lloyd Austin. Incompetent and corrupt best describe him. He is a shameless self-serving political hack, a former four-star general who now goes to work in a suit.
Defense Secretary Austin was humiliated on the world stage by the Chinese Communist Party recently. He sought a meeting at an annual security forum in Singapore with his Chinese counterpart Li Shangfu, China's new defense minister.
"Overnight, the PRC (People's Republic of China) informed the U.S. that they have declined our early May invitation for Secretary Austin to meet with PRC Minister of National Defense Li Shangfu in Singapore this week," the Pentagon said in a statement. "The department believes strongly in the importance of maintaining open lines of military-to-military communication between Washington and Beijing to ensure that competition does not veer into conflict."
This was not his (and our nation's) first snub and humiliation from China in the Biden era. In 2021, Secretary Austin repeatedly requested meetings with his Chinese counterpart and was rebuked. This was reported in May of 2021, less than two months after our Secretary of State Antony Blinken was humiliated by China's envoy (Yang Jiechi) in Alaska. From that meeting:
"The United States does not have the qualifications to say that it wants to speak to China from a position of strength," Yang said right to Blinken's face.
As a final act of self-humiliation, in Singapore, Defense Secretary Austin chased down his Chinese counterpart Li Shangfu for a handshake photo op. This is very reminiscent of a puppy dog rubbing up against your leg, seeking attention.
Image: Lloyd Austin (cropped). YouTube screen grab.
The question that needs to be answered about the public insult to our Secretary of Defense and our nation is why? The explanation is very clear. The Chinese Communist Party has no respect for incompetence and weakness. Vladimir Putin once referred to President Biden as a "career man." He was essentially saying that Joe Biden is a political operative with no concern for anything except his own personal interests. His business dealings through his family intermediaries bear this out. China's treatment of our representatives indicates that Xi Jinping would agree with Putin. If Austin stands with Biden, he, too, must be unworthy of respect.
The worst thing Secretary of Defense Lloyd Austin has done is say he has no regrets over the disastrous August 2021 Afghanistan withdrawal. In many other nations, there would have been serious repercussions for such a publicly embarrassing statement. For example, former Soviet Leader Nikita Khrushchev was forced from office after he was perceived to have lost face for his nation in the Cuban missile crisis.
Secretary Austin expressed his blind servitude during congressional testimony earlier this year.
In March, House Armed Services Subcommittee on Military Personnel Chair Jim Banks (R-IN) asked Austin, "Do you have regrets about the withdrawal from Afghanistan?" Austin answered, "I support the President's decision."
Trying again, Banks asked, "Do you have regrets about the withdrawal or how the withdrawal occurred from Afghanistan that cost the lives of thirteen of our servicemen?"
This time, Austin's answer was straightforward: "I don't have any regrets."
Banks next wanted to know if anyone in the DOD had faced consequences for a withdrawal he characterized as "deadly, botched, and embarrassing." Austin responded by boasting, "Our troops evacuated 124,000 people off that airfield."
Banks again tried to get a responsive answer. "Has anyone been held accountable? If a Navy captain grounded a ship, what happens immediately?"
Austin reluctantly acknowledged the second question, not the first. "Typically, that captain is removed."
Closing in, Banks asked, "Has anyone been held accountable for what happened in Afghanistan?"
And then the truth came out. "To my knowledge, no."
Austin's boasting aside, the Afghanistan withdrawal was a complete failure. Thirteen American servicemen died unnecessarily. An estimated $80 billion of useable military weaponry was left behind for our enemies. There was no success. Whatever number of people were safely evacuated was a result of our enemy letting us leave. And why wouldn't they? After all, it was in their best interests to have us go, especially in such a humiliating way.
The truth is that thousands of Americans and our allies were left behind, abandoned by the Biden administration. In fact, private Americans organized rescue operations when our government refused to go after those left behind. Can you imagine anything more disgraceful? But the Former military leader and our current Secretary of Defense stands with his president!
What's even worse was that the disaster was predictable and predicted. House Foreign Affairs Committee Chairman Rep. Michael McCaul (R-TX) wants to have made public a dissent cable from 23 American Embassy employees arguing for a more realistic plan of withdrawal. McCaul argues for its declassification because it doesn't reveal secrets but only confirms how corrupt and incompetent Biden and his military leadership are. The word corruption is justified here because the lives of American servicemen were deliberately sacrificed for political purposes.
In September 2021, Chairman of the Joint Chiefs of Staff Mark Milley and U.S. Central Command leader General Kenneth McKenzie testified under oath that, contrary to Biden's claims, "they recommended against Joe Biden's withdrawal timeline and warned of the impending collapse of the Afghan government. Defense Secretary Austin was in this loop of discussion. Again, sworn testimony from America's highest military leadership holds that we could and should have avoided the loss of life and weaponry.
Milley's self-serving testimony might be a bit suspect. In July 2021, shortly before the withdrawal and while in Austin's presence, Milley assured reporters that despite the narrative that the Taliban are winning, the Afghan security forces "have the capacity to sufficiently fight and defend their country." Our highest military officials lie with impunity. Why shouldn't they? Who is going to call them out?
There is one more point to make concerning Austin. Many will recall President Obama's infamous declaration that the terrorist organization ISIS was not a serious threat. In 2014, he likened them to a "Jayvee team (junior varsity)." Shortly afterward, ISIS proved him shockingly wrong. The basis of his colossal error in judgment was counsel from then-General Lloyd Austin.
Secretary Austin is as much of a failure as General Austin. This gross error in judgment as it relates to ISIS should have been enough to disqualify him from consideration as Secretary of Defense. Obviously, it was not.
On the last Friday in June, the Biden administration released a report fingering the real culprit responsible for the Afghanistan disaster. It was Donald Trump all along!
If I had a child of military age, the last thing I would want him to do is join a military overseen by Lloyd Austin. Would you? People die in war. We all understand that, but we want our military leaders to be "damn cheap"; not so extravagant at throwing our soldiers' lives away. Yet the geniuses at the Pentagon cannot figure out why recruitment is down!