THE AMERICA ONE NEWS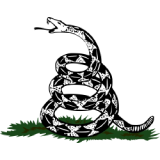 Nov 29, 2023  |  
0
 | Remer,MN
Sponsor: 
WISH-TEXT.COM
 Personalized AI Greeting and Sympathy Cards for the Social Media.
Sponsor: 
WISH-TEXT.COM
 Personalized AI Greeting and Sympathy Cards for the Social Media.
---
---
An early wave of warmth washed over the Finger Lakes region in New York State, coaxing the vines at the area's multiple vineyards weeks ahead of schedule. But when a cold snap hit the area in mid-May, it brought some of the worst frosts the region's winemakers had faced in decades.
Chris Stamp, a winemaker at Lakewood Vineyards, tells AccuWeather National Reporter Bill Wadell about the frost damage done to the vineyard. COURTESY/ACCUWEATHER
While the full extent of the frost's impact on this year's crop isn't clear yet, it's likely that yields will be lower than usual this year for some grape varieties across the region.
"When you have a week of 80 degrees in April, it really sets the table for disaster," Lakewood Vineyards winemaker Chris Stamp told AccuWeather National Reporter Bill Wadell. Lakewood was one of the area's multiple vineyards to be hit by the frost that struck May 18.
"High pressure areas over the past couple of weeks originated in Canada, which allowed for very low dew points and temperatures to drop quickly at night, leading to frost and freezes," AccuWeather Meteorologist Scott Homan said. "Normally, this time of year, you start to see dew points rise into the 50s, which keeps temperatures in the 'safe' range for crops."
Stamp described the valley as a "thermal reservoir" that generally provides comfortable temperatures for the vines. But temperatures in Watkins Glen, New York, where Lakewood Vineyards is located, dropped from a daily high of 69 degrees Fahrenheit to 24 degrees on May 18, the valley unable to protect against temperatures below freezing. Within six hours, major damage was already done.
"With that much time below freezing, the water inside the tissue basically turns to ice, and that's what causes the damage," Hans Walter Peterson, a viticulture specialist from Cornell, told Wadell.
It isn't unusual for the weather to throw vineyards curveballs, but winemakers like Stamp still worry about what the future might have in store for them.
"You've always got at the back of your head: is this climate change, and is this what's in store for us? These longer warm spells in the spring and then winter comes back to get you one last time?" Stamp said.
Since 2010, May temperatures in Ithaca, New York, the main weather station in the Finger Lakes region, were below the historical average in 2023, 2020, 2017 and 2019, according to Homan. He observed that low May temperatures don't happen frequently enough to dip below the average most years, but cold nights "are still possible at any given time, even if the month of May was above historical averages."
One example he gave was in May 2010, when temperatures were above average by 4.2 degrees but were then between 27 and 36 degrees for five consecutive nights afterward.
But for the upcoming week, temperatures will remain mild for the grapevine shoots that survived.
"The holiday weekend outlook is for plenty of sunshine and turning warmer each day," Homan said. "Highs on Saturday will be in the middle 70s, Sunday in the lower 80s and Monday in the middle 80s. Warm and dry weather continues into the middle of next week. There will be a thunderstorm chance by Thursday."
Produced in association with AccuWeather
Edited by Alberto Arellano and Joseph Hammond