THE AMERICA FIRST NEWS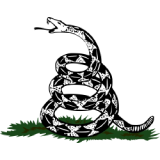 Jun 8, 2023  |  
0
 | Remer,MN
AM1.NEWS
The American Majority
The go-to-site for the news WE read. @am1_news
The go-to-site for the news WE read. : Created and operated in USA. Contact : support@am1.news : @am1_news
AM1.NEWS: The go-to-site for the news WE read : Contact: support@am1.news : Twitter @am1_news: The Internet of Us™ : AM1.NEWS
---
---
Fox News host Greg Gutfeld torched the dishonest corporate media for their manufactured outrage over Tucker Carlson's broadcast of previously suppressed videos that obliterated the left-wing talking point that the Jan. 6, 2021, Capitol incursion was a "deadly insurrection."
On Monday, Carlson aired footage on his Fox News show disproving leftist lies about the events of that day.
One is the oft-repeated claim that U.S. Capitol Police Officer Brian Sicknick was murdered by Trump supporters storming the Capitol.
The video showed Sicknick walking around inside the Capitol after he was supposedly beaten to death outside the building. (In fact, Washington's chief medical examiner announced in April 2021 that Sicknick died of natural causes related to two strokes on Jan. 7, but many on the left continue to ignore that finding.)
For the past two years, the Democrat-controlled Jan. 6 congressional committee refused to release the footage. Carlson said it's because the videos overturn the single most potent lie that was pushed by Democrats and their media minions since 2021.
The establishment media have falsely maintained that former President Donald Trump "incited a deadly insurrection" that day and that his supporters "killed police officers."
"The taped footage we reviewed from within the building on that day proves it was neither an insurrection nor deadly," Carlson said on his show Monday.
In predictable knee-jerk fashion, Democratic leaders, left-wing media figures and even some establishment Republicans attacked him for airing the footage.
Among them was liberal talk show host Stephen Colbert, who claimed Carlson "cherry-picked innocuous clips to try to rewrite what we all saw happening with our own eyes."
On Wednesday's episode of his talk show, Gutfeld said: "Colbert hit the nail on the head! Yes, footage was cherry-picked — by the Dems and the media for the past two years. The Jan. 6 commission cherry-picked so much they're honorary members of the National Farmers Union."
He continued: "I've never seen such a vast outcry from 'journalists' angry that they are gaining access to more information. And now that Tucker calls for transparency and reveals stuff we've never seen before, that's a 'bad thing.'
"It's painfully obvious they all prefer to preserve their precious fake narratives over real transparency."
The "Gutfeld!" host slammed Democrats and their media lapdogs for censoring the footage that Carlson had aired.
"The fact is, in America, if you're accused of a crime, you get access to footage," he said. "So not giving this accused the same thing is a violation of a basic American right.
"And as Vivek Ramaswamy said, 'The same government who suppressed the COVID lab leak is suppressing Jan. 6 footage.'"
Gutfeld then joked, "I knew it didn't make any sense when they said the insurrection began in a wet market."
By now, many Americans are well aware of how corrupt Democrats and their corporate media allies are. But the fact that they have pushed such outrageous lies in order to demonize Trump supporters and Republicans is truly beyond the pale.
This article appeared originally on The Western Journal.
Note: You can use @chatbot mention tag to interact with ChatGPT language model in comments. Neither your comment, nor the generated responses will appear in "Comments" or "News & Views" streams.