THE AMERICA ONE NEWS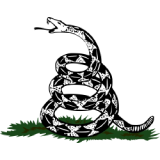 Dec 11, 2023  |  
0
 | Remer,MN
Sponsor: 
WISH-TEXT.COM
 Personalized AI Greeting and Sympathy Cards for the Social Media.
Sponsor: 
WISH-TEXT.COM
 Personalized AI Greeting and Sympathy Cards for the Social Media.
---
---
A rural Missouri town has become a destination for pilgrims after reports emerged that the body of a nun who founded a Roman Catholic order shows no signs of decay four years after her death.
Last week, the body of Sister Wilhelmina Lancaster, the foundress of the Benedictines of Mary, Queen of Apostles, in Gower, Missouri, was exhumed for final placement in the chapel of the abbey,  the Catholic News Agency reported.
The body was found intact, despite a split in the wooden coffin in which she was buried.
Hundreds have come to see the seemingly miraculous sight.
"It's a great miracle," said Tanya Schultz, who drove eight hours from Kentucky to see Sister Wilhelmina's body.
"Her habit is still completely intact. … I just thought God is so good. He is giving the sisters hope," said Beth Vogel, a frequent visitor to the abbey, according to KSHB-TV.
"People still have such a desire and a yearning to touch and be around God in any way possible," Kimberly Alshahri said. "God does give us these precious gifts … but when there's one here, you gotta come."
"She had the grace of God pouring through her to the point that her body is incorruptible and showing that there is an afterlife," Deborah Heffley said of Sister Wilhelmina. "There are so many coincidences that I don't think are coincidences."
Jack Klein, the owner of a local funeral home who was present at Sister Wilhelmina's burial, said her body was not embalmed, according to another
report
from the Catholic News Agency.
Klein said he "can't understand" the state the body is in.
"If the body was not embalmed, and it was still intact after four years, that one kind of throws me," said David Hess, associate professor in the mortuary science department at Salt Lake Community College in Salt Lake City.
"I would have expected the body to be decomposed — maybe not all the way down to bone, but at least severely decomposed." Hess added that it's "kind of strange" that the body has no odor.
As explained by the Catholic News Agency, the Catholic Church venerates many "incorruptible saints" whose bodies do not experience the normal rate of decay. In Catholic tradition, the lack of decay is considered a sign of holiness.
Mother Cecilia, abbess of the community, said that when she led the examination of Sister Wilhemina's body, she couldn't believe her eyes.
"I thought I saw a completely full, intact foot and I said, 'I didn't just see that.' So I looked again more carefully," she said, noting that other nuns cheered when they realized what they had found.
"There was just this sense that the Lord was doing this," Mother Cecilia said. "Right now we need hope. We need it. Our Lord knows that. And she was such a testament to hope and faith and trust."
She added that what they discovered is "not possible. … God is real. He protected that body and that habit to enkindle our faith, to rekindle it, to bring people back to the faith."
Sister Wilhelmina's body will be on display until Monday, when it will be encased in glass near the altar of the abbey chapel.
"Have faith," Mother Cecilia said. "Life does not end when we take our last breath. It begins. … And this is the kind of miracle that reminds us of that."
This article appeared originally on The Western Journal.