THE AMERICA FIRST NEWS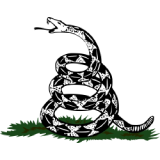 May 28, 2023  |  
0
 | Remer,MN
AM1.NEWS
The American Majority
The go-to-site for the news WE read. @am1_news
The go-to-site for the news WE read. : Created and operated in USA. Contact : support@am1.news : @am1_news
AM1.NEWS: The go-to-site for the news WE read : Contact: support@am1.news : Twitter @am1_news: The Internet of Us™ : AM1.NEWS
---
---
Former Arizona Republican gubernatorial candidate Kari Lake has shown herself to have a lot of moxie, and she kept with it by announcing Thursday, as promised, that she will be taking her election challenge of Democratic Gov. Katie Hobbs' win to the state's Supreme Court.
The Arizona Court of Appeals issued a ruling Thursday upholding a trial judge's decision in December that Lake had not proven with sufficient "clear and convincing" evidence that there was intentional misconduct by Maricopa County officials impacting the result of the race.
Lake argued in her appeal that the judge used the wrong standard, saying, based on court precedent, that the misconduct that invalidates an election can be much broader than intentional action taken in favor of a particular candidate.
In her lawsuit, Lake pointed to the Election-Day chaos in Maricopa County involving misconfigured ballot printers in the majority of voting centers, a lack of chain-of-custody documentation for over 300,000 ballots required by law, and whistleblower allegations that the county failed to verify the identity of tens of thousands of mail-in voters as reasons the election in the county must be voided.
Appeals Court Chief Judge Kent E. Cattani, in his relatively brief opinion written for the three-judge panel, conceded Lake's point that intentional misconduct by election officials is not what her legal team had to prove.
"We agree that there may be circumstances under which something less than intentional misconduct may suffice," Cattani wrote, citing case law where the mistakes could be sufficient if they affect the outcome of the race or make it uncertain.
The judges concluded, wrongly, that Lake's legal team did not prove the many problems in Maricopa County on Election Day may have affected the outcome of the governor's race.
Cattani dismissed Lake's claims that voters were discouraged from voting on Election Day by the hours-long lines caused by ballot printers and tabulators malfunctioning as "quite simply, sheer speculation."
Lake argued that since Republicans voted 3-to-1 over Democrats on Election Day, what happened was large-scale vote suppression of her supporters.
Poll worker Mike Peterson told the Maricopa County Board of Supervisors at a December meeting that hundreds of people at his voting location in the Paradise Valley area of Phoenix were, in effect, disenfranchised.
Peterson said 675 potential voters were waiting in line when his location officially closed at 7 p.m. The would-be voters could have stayed in line and waited to cast a ballot, but most apparently gave up.
"Of those 675, do you know how many came in? One hundred and fifty. It means that you have personally disenfranchised voters. They have [come], they have seen and they have given up because they know what is going on," he said.
In other words, more than 500 people who clearly wanted to vote did not, and that was just voters who showed up near the end of Election Day at one site.
This figure would not include those who might have been discouraged by long lines during the day.
The county reported that nearly one-third of the polling sites, 70 of the 223, had the ballot printer issue.
Republican National Committee lawyer Mark Sonnenklar testified at Lake's election challenge trial in December that his team of roving lawyers on Election Day found these problems at 132 locations, or 59 percent in all.
Given the approximately 17,000 votes separating Lake and Hobbs, it would take just a net of about 240 Lake supporters being prevented or discouraged from voting in each of the 70 ill-functioning polling stations to change the result. If the true number of polling locations experiencing issues was 132, that would translate to 129 voters per location.
In other words, the ballot printer issue alone makes the outcome of the race uncertain.
In November, a German judge voided results from a 2021 election, citing the "frequency and gravity" of the mistakes and the "serious systemic flaws" at hundreds of Berlin's polling locations.
As in Maricopa County, ballot issues led to hours-long lines. Lake tweeted that the situations are a "mirror image" of each other.
A new election was held Sunday in Berlin.
The Arizona Appeals Court also dismissed Lake's claim that the county failed to follow election law by not counting the total number of ballots being transported on Election Day, so the entire universe of ballots to be processed was known.
The total number of ballots increased by approximately 25,000 from the day after the November election until Nov. 11. Remember, Hobbs won by just 17,000 votes.
"[E]ven assuming, for the sake of argument, that Maricopa County's election-day process resulted in a technical violation of the [Election Procedures Manual], Lake failed to present evidence, as opposed to speculation, that any such breach affected the election results," Cattani wrote.
Does the Lake legal team really have to produce the smoking gun to prove the race was not secure and therefore, uncertain? These laws and procedures are in place for a reason, so voters can have confidence about the election results.
In a news release Thursday, Lake said, "The Arizona Appeals Court did not just ignore clear violations of election law, they have decided to ratify Maricopa County officials' deliberate decisions to not even follow the law."
"The entire world witnessed the sabotage that ensued on Election Day and that assault on our Democracy cannot and will not stand," she added.
At Turning Point USA's "America Fest" in Phoenix in December, Lake said, "They messed with the wrong woman. They messed with the wrong movement of 'We the People,' and we're not going to take it anymore."
"I'm going to take my election lawsuit, which is the strongest election lawsuit this country's ever put forth, and I will take it to the Supreme Court, if necessary. I will."
Lake's campaign Twitter account posted Thursday, "When you have the truth on your side, you do not abandon ship every time you hit a road block. You keep moving forward. You stand up for what's right. Does the Truth still Matter? We'll see."
The Arizona Supreme Court is made up entirely of Republican-appointed justices, including five by former Gov. Doug Ducey and two by former Gov. Janet Brewer.
That, of course, is no indicator of how they'll rule, but one would hope they'll at least give Lake's claims a fair review.
There was interference on the field of play on Election Day in November, making the outcome of the governor's race uncertain.
The only just decision is a redo of Maricopa's election.
This article appeared originally on The Western Journal.
Note: You can use @chatbot mention tag to interact with ChatGPT language model in comments. Neither your comment, nor the generated responses will appear in "Comments" or "News & Views" streams.