THE AMERICA ONE NEWS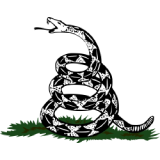 Dec 2, 2023  |  
0
 | Remer,MN
Sponsor: 
WISH-TEXT.COM
 Personalized AI Greeting and Sympathy Cards for the Social Media.
Sponsor: 
WISH-TEXT.COM
 Personalized AI Greeting and Sympathy Cards for the Social Media.
---
---
Women's rights activists and lawmakers traveled to Texas Women's University in Denton, Texas Monday for Gov. Greg Abbott's ceremonial signing of the "Save Women's Sports Act."
The historic event, however, was met with aggressive outburst from protesters of the legislation. 
Former NCAA swimmer Riley Gaines was in attendance at Monday's ceremonial event and described the "extremely traumatizing" outbursts from critics of the act.
"They were spitting on us. You saw the video where they're dumping water on us. They're throwing glass bottles at us. There were actually several young girls there and they were flicking the young girls off. They were yelling obscenities and profanity to these young girls and their families, which is extremely traumatizing, for girls as young as eight years old," Gaines said on "Varney & Co" Wednesday. 
SB 15, also called the "Save Women's Sports Act," was signed into law back in June, but Monday was a ceremonial signing event. The act prohibits biological males from competing in women's sports in colleges and universities across the state of Texas.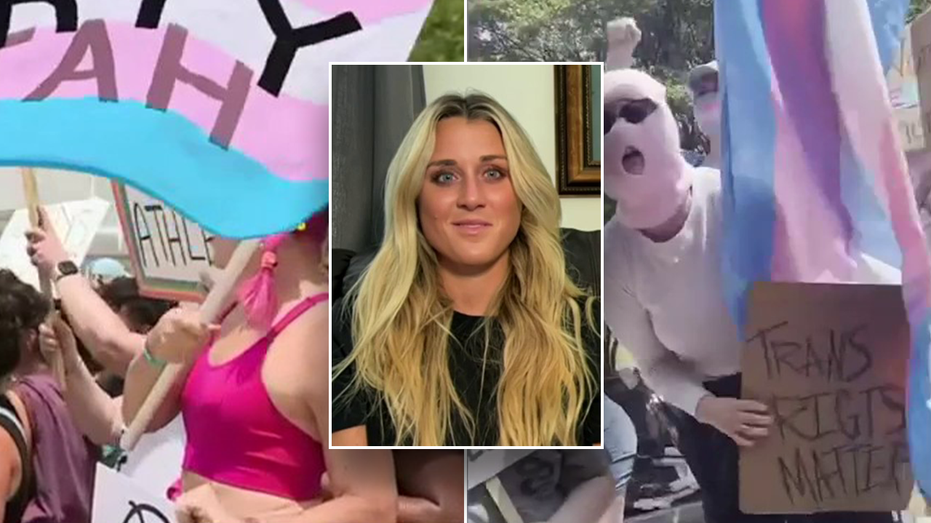 Former NCAA swimmer Riley Gaines was targeted by protesters opposing Texas "Save Womens Sports Act" Monday. (FOX Business / Fox News)
It follows a similar piece of legislation Abbott signed in 2021 that requires public school teams through high school in Texas "to be designated by students' sex assigned at birth." 
"Upon arriving, we were met with protests, naturally, I think really, to no one's surprise. These protesters, they were yelling the most vengeful, awful, obscene things. They were saying we were racist, we were sexists. We were anti-trans. They kept telling us that we had blood on our hands. We were killing people," Gaines said.
Independent Women's Network chapter leader Michelle Evans and college volleyball player Macy Petty who both attended Monday's event shared their accounts of the aggressive protests.
"They yelled at me, screamed profanities at me, and then as I was walking to reenter the building, they stood in my way, pushed me, hit me, threw water on me, and then one protester spit into my left eye," Evans said Tuesday on "Fox & Friends."
Texas has joined several states to pass legislation on transgender athletes in women's sports, but the move was highly controversial. 
"Let me reiterate, for simply wanting fair play, they were calling us murderers. That's the extent of what these protesters look like," Gaines explained.
The debate surrounding transgender athletes' inclusion in women's sports has prompted more than 20 states to pass legislation regulating policy. 
Oklahoma Republican Gov. Kevin Stitt signed the "Women's Bill of Rights" into law earlier this month, which codifies distinctions between men and women based on sex and identify spaces in which they are to be kept separate – including locker rooms, restrooms, rape crisis centers, domestic violence shelters and prisons, among others.
The debate around transgender athletes has also prompted a federal response. 
In April, the House passed the Protection of Women and Girls in Sports Act which aims to prevent biological males from competing as transgender athletes in girls' and women's sports at schools across the country.
In a 219-203 vote, all the "yes" votes reportedly came from Republicans, while all the "no" votes came from Democrats.
Republicans defended the bill as an attempt to spare women and girls from having to unfairly compete against biological males with physical advantages. Democrats argued that the bill is an extension of the bullying facing transgender students in schools.
The Biden administration has also been vocal about the debate seen most recently during Pride Month. At the administration's Pride Month celebration on the South Lawn, a new banner for transgender, non-binary and intersex Americans was hung from the portico of the White House between two American flags.
The White House also made its perspective clear in an exchange between Press Secretary Karine Jean-Pierre and a reporter later in June. Jean-Pierre responded to a reporter's question that it is "dangerous" to ask if women are safe when playing with biological males in sports.
The debate is fought on local, state and federal political levels, but Gaines is taking another step to empower women and communities across the country in her fight for women's sports.
Gaines announced she is launching "The Riley Gaines Center" at the Leadership Institute in Virginia. 
"I'm super-duper excited about this. You can kind of think of this as like a home base. It's something that I wish I had when I began to speak up," Gaines shared. 
The Leadership Institute (LI), a non-profit conservative organization, said the goal of the Center is to "protect the female identity, affirm the basic biological truth that men are men and women are women and defend freedom of speech."
It will also provide support, training and resources for those who want to defend women's identity, according to a press release from LI.
"There will be training provided, there will be resources and support and really this empowerment to encourage people to lead, whether that's in their community, whether that's at their university, on their school board, whatever that looks like. We need more leaders. And the training program through the Riley Gaines Center will build and develop just that."
Fox News' Paulina Dedaj, Ryan Gaydos and Scott Thompson and FOX Business' Kristen Altus contributed to this report.