THE AMERICA ONE NEWS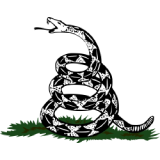 Dec 9, 2023  |  
0
 | Remer,MN
Sponsor: 
WISH-TEXT.COM
 Personalized AI Greeting and Sympathy Cards for the Social Media.
Sponsor: 
WISH-TEXT.COM
 Personalized AI Greeting and Sympathy Cards for the Social Media.
---
---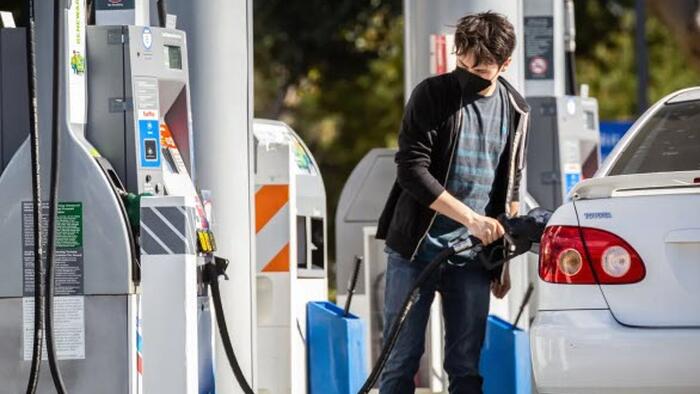 Authored by John Seiler via The Epoch Times,
Ouch. The price of gas where I usually fill up has soared above $5 for the first time in months. I keep track of my spending, and it was $4.29 just a month ago.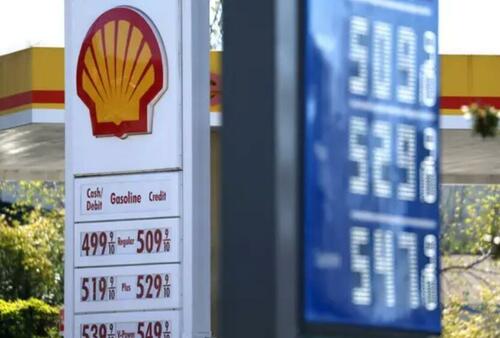 In a case of really bad journalism, the Sacramento Bee recently ran this headline of the state's new gas price czar, Tai Milder, "'Sense of mission.' California's new gas price watchdog known for taking on economic crimes." It wrote he is "leading a new state agency that will watch over oil markets for possible illegal activity that drives up costs for Californians." That agency is the Division of Petroleum Market Oversight, a new bureaucracy set up by Senate Bill X1-2 and signed into law last March by Gov. Gavin Newsom.
The governor's office announced Mr. Milder "has successfully investigated and prosecuted companies and individuals that tried to rip off consumers by engaging in price-fixing, bid-rigging, and bribery. Milder also worked at California's Department of Justice enforcing state antitrust laws against oil and gas companies.
"The new oil watchdog office is a key part of Gov. Newsom's gas price gouging law."
Actually, it's a key strategy in deflecting attention from California's high gas prices should the governor run for president. The topic could come up in the governor's planned debate with Republican Gov. Ron DeSantis of Florida, possibly set for Nov. 8 in Georgia, although both camps are haggling over the details.
According to AAA Gas Prices, California currently suffers the highest gas prices in the country, averaging $5.11 a gallon for regular. The lowest is Mississippi at $3.32. For our neighbors, Nevada is $4.36 and Arizona is $4.01. There's no reason why California can't have prices that low.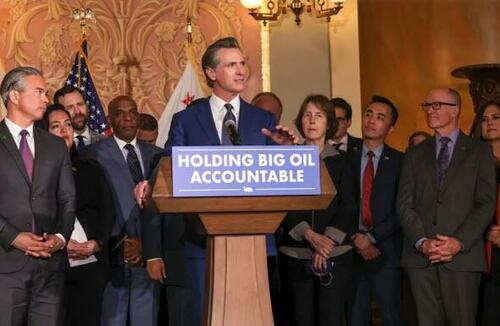 California Governor Gavin Newsom speaks in the rotunda of the California State Capitol in Sacramento on March 28, 2023. (Courtesy of the Office of Governor Gavin Newsom)
The main effect of the Division of Petroleum Market Oversight and Milder's actions in fact will be to raise prices even higher. At the time he signed the bill, Gov. Newsom said to oil companies, "Prove you're not price gouging." But how do you prove a negative? In America, isn't the accused innocent until proven guilty? The new edict only will increase compliance costs. Instead of investing in new equipment at refineries and gas stations, the companies will hire more lawyers and regulation experts to make sure no one goes to one of the state's hellhole jails.
The new bureaucracy is piled on top of numerous existing state bureaucracies regulating the oil industry. These include the California Energy Commission, the Department of Toxic Substances Control, the California Environmental Protection Agency, and the ultra-powerful California Air Resources Board, which is dedicated to destroying the petroleum industry by switching everyone to electric vehicles.
It wouldn't even surprise me if some oil companies, despite the large consumer base, just pulled out of the state entirely. Why bother? Why risk getting sent to jail for doing your business as you do in the other 49 states?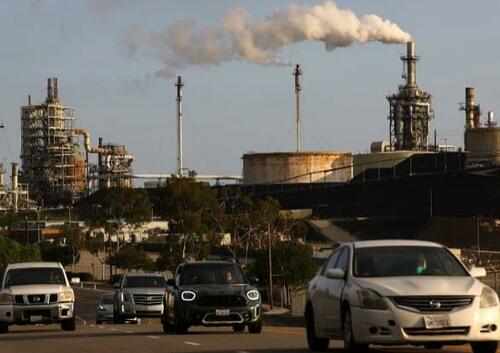 Vehicles pass the Phillips 66 Los Angeles Refinery Wilmington Plant in Wilmington, Calif., on Nov. 28, 2022. (Mario Tama/Getty Images)
Here are the real main reasons California consistently ranks highest in gas prices:
California requires unique special blends of gasoline, in particular a more expensive summer blend. When it runs low of its special blends, it can't just import more from other states. Special markets commonly cost more than general markets, where there's more overall competition.
The state's creaking old oil refineries break down more often than new facilities in other states. That's because California's regulations—now made more onerous with the new Division of Petroleum Market Oversight—make it prohibitively costly to build new refineries. When a refinery is taken off line, supply obviously is cut. That increases scarcity until the facilities are repaired, which increases prices.
With a 4 cent increase last month from an inflation adjustment, the tax now hits at 58 cents per gallon. ABC 10 broke down the full gouging taxpayers at the pump:
A customer pumps gas in Irvine, Calif., on Feb. 23, 2022. (John Fredricks/The Epoch Times)
Despite all the bragging about California being the world's "fourth largest economy," it's really but a drop in the global energy market. Some recent events pushing up global oil and gasoline prices:
Early in his administration, President Biden canceled the KeystoneXL pipeline. In January this year, reported Fox News, "The Biden administration published a congressionally mandated report highlighting the positive economic benefits the Keystone XL Pipeline would have had if President Biden didn't revoke its federal permits.
"The report, which the Department of Energy (DOE) completed in late December without any public announcement, says the Keystone XL project would have created between 16,149 and 59,000 jobs and would have had a positive economic impact of between $3.4-9.6 billion, citing various studies."
Boycotts of Russian oil after its invasion of Ukraine disrupted what for decades had been a placid, smooth-functioning global oil market. Then the market adjusted until recently. On Aug. 4, reported CNN, "One of Russia's biggest oil tankers was struck by a maritime drone, the latest salvo in a Ukrainian military campaign employing unmanned vehicles to attack far-away Russian targets by air and by sea." That and other disruptions have boosted the global price of oil from $63 a barrel in early May to $83 on Aug. 10—a 32 percent increase in just three months.
In addition to the Ukraine war, the past two years under Biden have seen global crises multiply. The latest is the coup in the country of Niger in Africa, a key uranium source, especially for France's large nuclear-power industry.
But the main other problem remains tensions with Communist China over Taiwan. This past week China and Russia sent 11 navy vessels near Alaska. "It is a historical first," Brent Sadler, a senior research fellow at the Heritage Foundation and a retired Navy captain, told the Wall Street Journal. "Given the context of the war in Ukraine and tensions around Taiwan, this move is highly provocative."
Most global oil trade rides on giant oil tankers, which are protected mostly by the U.S. Navy. If its global supremacy on the sea is threatened, as now is happening, that protection is called into question.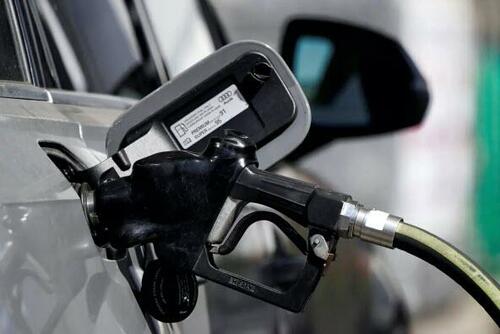 A gas pump is inserted inside an Audi vehicle at a Mobil gas station in Beverly Boulevard in West Hollywood, Calif., on March 10, 2022. (Bing Guan/Reuters)
The great economist Ludwig von Mises liked to say government intervention in a free economy only begets more intervention. And here's a quote from him, from his book "Interventionism: An Economic Analysis":
"As a rule, capitalism is blamed for the undesired effects of a policy directed at its elimination. The man who sips his morning coffee does not say, 'Capitalism has brought this beverage to my breakfast table.' But when he reads in the papers that the government of Brazil has ordered part of the coffee crop destroyed, he does not say, 'That is government for you'; he exclaims, 'That is capitalism for you.'"
For "coffee," substitute "gasoline."
Finally, one result of pushing gas prices even higher—the real result of the new bureaucracy headed by Gas Czar Tai Milder—will be further to encourage people to buy electric cars ahead of the total ban on gas- and diesel-powered cars by 2035. It's funny how those things happen.