THE AMERICA ONE NEWS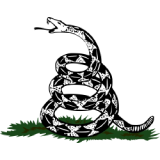 Dec 11, 2023  |  
0
 | Remer,MN
Sponsor: 
WISH-TEXT.COM
 Personalized AI Greeting and Sympathy Cards for the Social Media.
Sponsor: 
WISH-TEXT.COM
 Personalized AI Greeting and Sympathy Cards for the Social Media.
---
---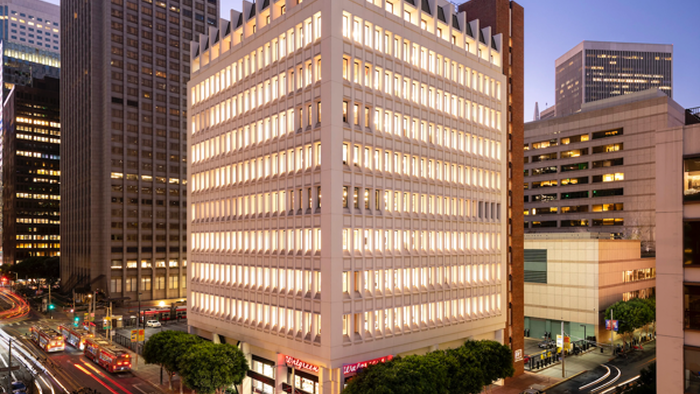 Understanding the backdrop of the crime-ridden progressive metro area of San Francisco, alongside the mass exodus of businesses and residents, and the record-high vacancy rate of office towers, we asked a very important question earlier this summer: What are office buildings worth?
We quickly found out in June that one downtown San Francisco office building sold for roughly 70% less than its previously estimated value, an ominous sign of what would come as the commercial real estate market dominos appear to be falling. 
Now Sixty Spear St., an 11-story building that is 30% occupied and is expected to be entirely vacant by summer 2025, has been sold to Presidio Bay Ventures for $40.9 million, about a 66% discount versus the most recent assessed property value of $121 million, according to local media SFGATE. 
"We acknowledge the formidable challenges that confront San Francisco," Cyrus Sanandaji, founder and managing principal of Presidio Bay, who is now the office tower's proud new owner. He remains a bull on the San Francisco office market and wants to expand the building's square footage from 157,436 to 170,000 square feet and transform it into a "Class-A trophy office building with exceptional design and hospitality-driven amenities."
All we have to say to Sanandaji's CRE bet is good luck. The crime-ridden metro area covered in poop must come to terms with City Hall's horrendous progressive policies that have entirely backfired and led to an exodus of businesses and people. Until Mayor London Breed can instill law and order once more -- the ability for the downtown area to thrive once more will remain challenging. 
Marc Benioff, the chief executive officer of Salesforce, the city's largest employer and anchor tenant in its tallest skyscraper, warned last month that the metro area is in danger. He offered a grim outlook: The downtown area is "never going back to the way it was" in pre-Covid times when workers commuted to offices daily.
"We need to rebalance downtown," Benioff said, adding Breed needs to initiate a program to convert dormant office space into housing and hire additional law enforcement to restore law and order. 
... and documenting how the downtown area has rapidly transformed into a ghost town is Youtuber METAL LEO, who walks around with a video camera, revealing empty stores, malls, and towers. 
Besides Sixty Spear, SFGATE provided data on other recent tower transactions: 
The 13-story 180 Howard St. building, known for being the headquarters of the State Bar of California, sold for about $62 million after being expected to sell for about $85 million.
The offices at 350 California St. reportedly sold for roughly 75% less than its previously estimated value in May, and the 22-story Financial District edifice mostly sits empty. Just a few weeks later, nearby 550 California changed hands for less than half of what owner Wells Fargo paid for the building in 2005.
Things are so bad that some building owners are just walking away from properties:
And defaulting... 
As the CRE crisis spreads, remember last week: Baltimore Sun Editorial Board Tells Everyone 'Keep Calm' Amid CRE Panic ... this will only mean bad news for commercial real estate-small banks that could threaten financial stability and either cause a recession or make a recession more severe. 
If you're curious where we could be in the CRE crisis cycle, a recent analysis by CoStar Group shows 55% of office leases signed before the pandemic that were active during Covid haven't expired, meaning vacancies will continue to rise. 
Here's what could be next: The collapse of WeWork will only cause more pain for CRE markets nationwide. The coworking company occupies 16.8 million square feet across the US.