THE AMERICA ONE NEWS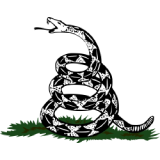 Dec 2, 2023  |  
0
 | Remer,MN
Sponsor: 
WISH-TEXT.COM
 Personalized AI Greeting and Sympathy Cards for the Social Media.
Sponsor: 
WISH-TEXT.COM
 Personalized AI Greeting and Sympathy Cards for the Social Media.
---
---
Authored by Bill Pan via The Epoch Times (emphasis ours),
Two Christian students at Michigan State University are suing a former professor, alleging that she forced them and hundreds of other students to pay a $99 membership fee to her own left-wing activist group as part of the course requirements.
In a complaint (pdf) filed last week in a federal court in Grand Rapids, Michigan, second-year business students Nathan Barbieri and Nolan Randomski said they enrolled in a required business communication course taught by Amy Wisner this spring.
Wisner, who described herself as "a single mom by choice, speaker, author, rebel professor, and social justice warrior" on a mission to "cancel the Patriarchy," required that each of her roughly 600 students pay $99 to sign up for an online group called "The Rebellion Community."
"This is a global social learning community with a private space dedicated to this course," a syllabus of the course read. "You will engage with live and recorded content and connect with peers, alumni, and others for dialogue about important business issues."
"Your membership fees are used to (1) pay for use of the technology and (2) pay guest speakers, educators, and facilitators," it added. "Your professor does not receive any financial compensation from your membership fees as that would be a conflict of interest."
However, according to Barbieri and Randomski, Wisner could have just uploaded the course material to the university's online platform, "Desire to Learn," which provides all services related to the class and allows all students to use it without having to pay an extra fee.
The two students, represented by conservative legal group Alliance Defending Freedom, also said they soon discovered that Wisner was the creator and controller of The Rebellion Community and its website and that she had said in different contexts that the money would be used to support left-wing causes, including abortion provider Planned Parenthood.
"The Rebellion community is a safe place to coordinate our efforts to burn everything to the [explicit] ground. 100 percent of membership fees are donated to Planned Parenthood," the professor wrote in a Facebook post.
The suing students also claimed they have reason to believe that Wisner used the subscription money collected from students to fund "The Rebellion RV," a left-wing activist project she described as "an RV roadtrip [sic] around the United States to cocreate communities of rebels committed to doing the work" and "igniting action at the local level."
On May 1, Wisner posted a video to Instagram showing an RV with the caption "Let the games begin!" The students claimed that this vehicle was bought with the money her students were made to pay to The Rebellion Community.
Barbieri and Randomski, who identify as Christians opposing abortion and the left-wing interpretation of concepts like "rebellion," accused Wisner and two other university administrators of violating their First Amendment rights by compelling them to fund political causes that contradict their views.
"They do not wish to financially support the speech of others that contradicts their views, and they do not wish to become members of groups organized for the purpose of promoting messages that contradict their views," the complaint stated.
Following student complaints, Michigan State University placed Wisner on leave and assigned another professor to teach the class for the remainder of the semester, according to a March 1 email to students.
The university also offered a refund—roughly $60,000 in total—to students who paid for their Rebellion Community membership because the platform was "no longer required for the course."
Barbieri and Radomski, however, said the refund came from the university and that Wisner still has the money. They want her to refund her students herself and provide a full accounting of how their membership fees were used.
"A $99 credit to the students' University account does nothing to erase the constitutional harm that already occurred, nor to stop Ms. Wisner from continuing to use the money she unlawfully extracted from Plaintiffs to support her own advocacy and the advocacy of organizations that Plaintiffs oppose," the complaint reads.
Read more here...