THE AMERICA ONE NEWS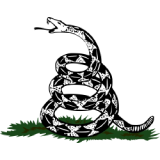 Nov 29, 2023  |  
0
 | Remer,MN
Sponsor: 
WISH-TEXT.COM
 Personalized AI Greeting and Sympathy Cards for the Social Media.
Sponsor: 
WISH-TEXT.COM
 Personalized AI Greeting and Sympathy Cards for the Social Media.
---
---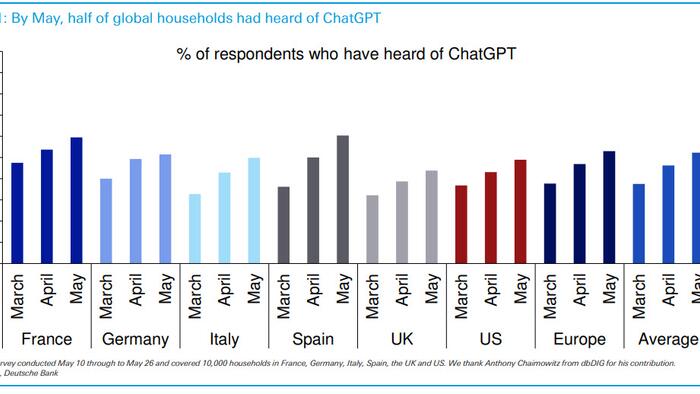 Yesterday, the S&P 500 moved into bull market territory (+20.04%) from its lows in October, with (or rather because) most big banks - Goldman, JPMorgan, Morgan Stanley - still extremely bearish (because their flow desks are accumulating everything their institutional clients have to sell).
But one thing is certain: as DB's Jim Reid notes, It couldn't have done it without the AI hype as over this period the NYFANG+ index is up +65.6% and up +79.7% from its November lows seen close to the launch of ChatGPT at the end of that month.
Six months after its viral launch, ChatGPT has now reached a fresh milestone: according to Reid, a staggering half of people in the US and the major European markets now saying they've heard of OpenAI's chatbot, indicating that the future of generative alternative intelligence may be as much in the hands of consumers as in companies.
The DB strategists notes that 52% of the respondents in the bank's exclusive Digital Infrastructure Group (dbDIG) survey of 10,000 global households said they were aware of ChatGPT in May, up from 38% just two months earlier.
Interestingly, at the moment students...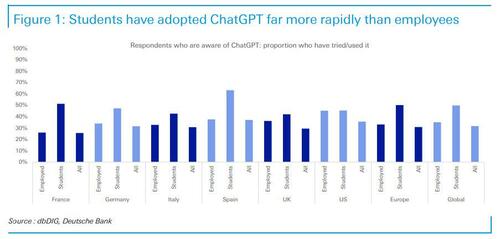 ... and higher income groups seem to have some of the highest usage.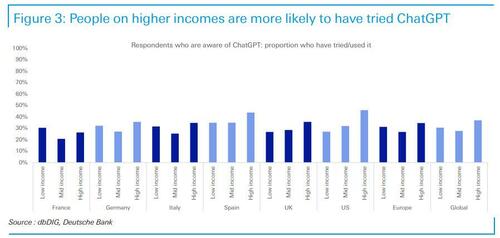 There is also some evidence from the survey that lower income groups have used it more than those of middle income.
Clearly it's too early to make sweeping conclusions but there is some evidence that the former group could be a big beneficiary relative to those in the middle.
You can find out more on the survey from Adrian Cox's report "End of the essay crisis as students embrace ChatGPT: dbDIG survey" (available to pro subscribers here).
Red concludes with a rhetorical question: "if 50% of global  if 50% of global households have now heard of it, where will AI-related stock prices be when 100% have?"