THE AMERICA FIRST NEWS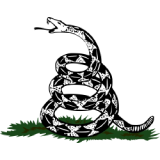 May 29, 2023  |  
0
 | Remer,MN
AM1.NEWS
The American Majority
The go-to-site for the news WE read. @am1_news
The go-to-site for the news WE read. : Created and operated in USA. Contact : support@am1.news : @am1_news
AM1.NEWS: The go-to-site for the news WE read : Contact: support@am1.news : Twitter @am1_news: The Internet of Us™ : AM1.NEWS
Valerie Richardson
---
---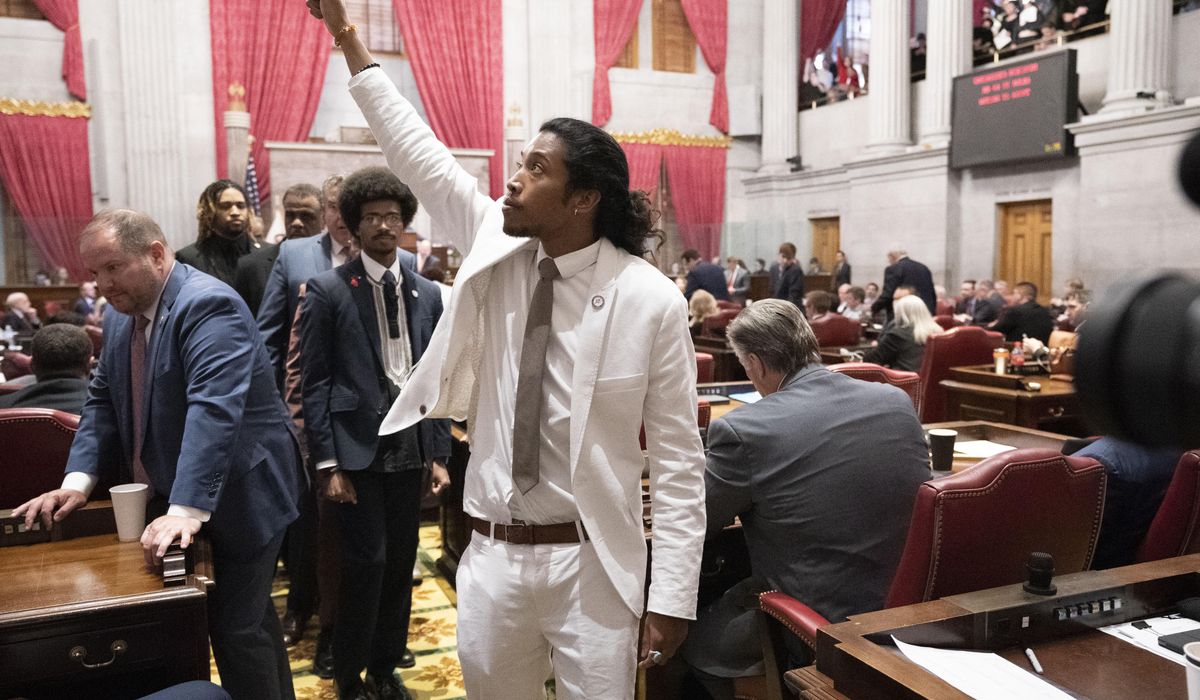 President Biden condemned the Tennessee House's vote to expel two Democratic legislators, calling it "without precedent," which prompted critics to ask: What about Mike Nearman?
Mr. Nearman was an Oregon state representative who was expelled in June 2021 for helping demonstrators enter the state capitol in violation of pandemic restrictions to protest the Covid-19 lockdown.
The vote to boot him for "disorderly behavior" was 59-1, with the Republican Nearman casting the sole dissenting vote in the Democrat-led legislature.
The case drew renewed attention amid an outcry over the Tennessee House's vote Thursday to expel Democrats Justin Jones and Justin Pearson, who joined a mass March 30 gun-control protest at the state legislature days after the deadly shooting at the Covenant School in Nashville.
The Democrats disrupted legislative proceedings by taking over the House well to demand action on gun control, using a bullhorn to rally protesters in the gallery and leading chants of "Enough is enough!" The House Speaker declared them out of order and gaveled a recess.
A third House Democrat, Gloria Johnson, stood with them in the well but did not speak to the crowd using the bullhorn. The vote to expel her failed by one vote.
The expulsions quickly became a cause celebre on the left. Mr. Biden blasted the Republican majority for punishing the Democrats who "stood in solidarity with students and families."
"Today's expulsion of lawmakers who engaged in peaceful protest is shocking, undemocratic, and without precedent," Mr. Biden said in a Thursday statement. "Rather than debating the merits of the issue, these Republican lawmakers have chosen to punish, silence, and expel duly-elected representatives of the people of Tennessee."
Conservative commentators argued that strictly speaking, the expulsion wasn't unprecedented, citing the Nearman case.
"Isn't this sort of similar to [the] Mike Nearman story? Protests in a state capitol," tweeted former Oregon state Rep. Bill Post, a Republican.
Former New Hampshire state Rep. Richard Littlefield said that Mr. Nearman "was expelled by Democrats. His expulsion was cheered by the left. Funny, the left has a double standard when it comes to their own."
Vice President Kamala Harris met privately Friday with the expelled lawmakers in Nashville, saying that they "chose to lead and show courage."
Her visit prompted one critic to tweet, "Have you visited Mike Nearman, @KamalaHarris?"
Certainly, there are differences between the two cases. Mr. Nearman was shown on video opening a side door in December 2020 to let in a band of protesters, who fought with police and journalists and broke windows.
He pleaded guilty to official misconduct in July 2021 and was sentenced to 18 months' probation. He was also fined $2,700 for damage done to the Capitol.
The resolution to expel the Tennessee legislators said they had participated in "disorderly behavior" and "did knowingly and intentionally bring disorder and dishonor to the House of Representatives."
Hundreds of protesters, many of them students, flooded the state legislature during the noisy demonstration. Some of those who filled the gallery were removed by state troopers for loudly jeering lawmakers.
The Tennessee Highway Patrol said that no arrests were made and no property damage was done, according to the Tennessean.
Tennessee Republicans were accused of racism by some for expelling Mr. Jones and Mr. Pearson, who are Black, and not Ms. Johnson, who is White.
"So let me get this right….Tennessee doesn't expel molesters, abusers or KKK members," tweeted Oregon state Rep. Travis Nelson, a Democrat. "But Tennessee Republicans told the Caucasian female Democrat that she can stay and threw the two Black men out of the legislature after a peaceful protest?"
The replies included: "Hey there, Travis it seems to me your party expelled a man by the name Mike Nearman, for opening a door to let people in to have their voices heard, the Capitol in Oregon of back door deals. But since he was Republican it was ok."
Ms. Johnson herself blamed racism, telling CNN that she wasn't expelled because "I'm a 60-year-old White woman and they are two young Black men."
Tennessee state Rep. Lowell Russell said he voted against ousting Ms. Johnson because she "did not participate to the extent that Jones and Pearson did."
"Either Jones or Pearson smuggled a bullhorn into the chamber," the Republican Russell said in a statement. "The two used that bullhorn to shout and scream and incite the crowd to chant 'no action, no peace'. The video showed Johnson did not appear to do anything other than stand near the Well and move her lips."
Others countered that being White didn't prevent Mr. Nearman from being expelled.
"Race has nothing to do with it," tweeted Alejandro Lopez. "People bring up race to start a fight. What happened in Oregon? Why didn't Democrats argue that one?"
• Valerie Richardson can be reached at vrichardson@washingtontimes.com.
Note: You can use @chatbot mention tag to interact with ChatGPT language model in comments. Neither your comment, nor the generated responses will appear in "Comments" or "News & Views" streams.