THE AMERICA ONE NEWS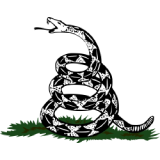 Dec 3, 2023  |  
0
 | Remer,MN
Sponsor: 
WISH-TEXT.COM
 Personalized AI Greeting and Sympathy Cards for the Social Media.
Sponsor: 
WISH-TEXT.COM
 Personalized AI Greeting and Sympathy Cards for the Social Media.
Sam Mednick
---
---
NIAMEY, Niger — The only way to avoid conflict in Niger between mutinous soldiers who ousted the president and regional countries threatening an invasion to reinstate him is to recognize the new regime, a rights defender with ties to the junta told The Associated Press.
In his first interview with Western media Friday, Insa Garba Saidou, a local activist who assists Niger's new military rulers with their communications and says he is in direct contact with them, said there will be no dialogue with regional countries until they acknowledge the new head of state. Although Saidou is not an official member of the junta, he acts as a liaison between them and the media.
His comments to the AP were the strongest statement since mutinous soldiers ousted President Mohamed Bazoum nearly three weeks ago that the junta was not open to negotiations with regional countries unless it is recognized as Niger's new leaders. This heightens the risk of regional violence and puts Western nations, many who saw Niger as the last democratic country in the Sahel region to partner with in beating back a jihadi insurgency, in a difficult position.
On July 26, the head of the presidential guard, Gen. Abdourahmane Tchiani, overthrew the West African country's democratically elected president, claiming they could do a better job of securing the nation from extremist violence linked to al-Qaida and the Islamic State group. Tchiani was declared in charge of the country.
The West African regional bloc, ECOWAS, has threatened to use military force if President Bazoum, who took office two years ago, is not released and reinstated. However, the junta has dismissed its warnings and refused most attempts at dialogue.
"There is only one option, accepting the regime or war," said Saidou. "It is finished for Bazoum, you must forget about him. It is finished, it is a waste of time trying to restore him. It is not possible," he said.
PHOTOS: Activist in Niger with ties to junta tells the AP region needs to 'accept new regime' or risk war
On Thursday, ECOWAS said it had directed the deployment of a "standby force" to restore democracy in Niger after its deadline to reinstate Bazoum expired. It's unclear when, or where the force will be deployed, but analysts say it could include up to 5,000 troops from countries including Nigeria, Benin, Ivory Coast and Senegal.
While the bloc says it wants mediation to prevail, multiple attempts by ECOWAS, as well as others, have yielded little.
Last week a proposed visit by ECOWAS, the United Nations and the African Union was rejected on the grounds of "evident reasons of security in this atmosphere of menace" against Niger. A day earlier, a top U.S. diplomat met some members of the junta but was unable to speak with Tchiani or see Bazoum.
Western countries have poured hundreds of millions of dollars into providing equipment and training for Niger's military by specialized French and U.S. forces, all of which could now be used by the junta to tighten its grip on power.
The military regime is already entrenching itself, appointing a new government and stoking anti-French sentiment toward its former colonial ruler, to shore up its support.
Mercenaries from the Russian-linked Wagner group, already operate in a handful of other African countries and are accused of committing human rights abuses. Earlier this month during a trip to neighboring Mali, which is also run by a military regime and cooperates with Wagner, the junta reportedly asked the mercenaries for help.
Days after ECOWAS' order for the standby force to deploy, it's still unclear what that entails or if they'll invade. The African Union Peace and Security Council could overrule the decision if it felt that wider peace and security on the continent was threatened by an intervention, say analysts. The African Union is expected to meet Monday to discuss Niger's crisis.
Some Sahel experts say the insistence on force is a cover to spare ECOWAS from the embarrassment of having made a threat with no real capacity or notion of how to execute it. "The bloc is acting like a poker player who tried (to) bluff and, when called on it, raised the stakes to buy time," said Peter Pham, former U.S. special envoy for West Africa's Sahel region and a distinguished fellow at the Atlantic Council.
If fighting does ensue, the most battle-experienced and best-equipped militaries in West Africa, either belong to Niger or are sympathetic to it, such as Mali and Burkina Faso. Both countries have opposed the intervention and sent delegations to Niger to discuss joint defense efforts.
Aid workers who remained during the start of the coup are evacuating on U.N. run flights to Burkina Faso. Several flights left on Friday and more are scheduled for Saturday, according to a foreigner who's leaving on one of the flights and did not want to be named due to the sensitivity of the situation
In anticipation of a possible invasion, some Nigeriens have also moved their families out of the capital. But others say they're not going anywhere and want ECOWAS to negotiate a peaceful transition of power with the junta.
"(What) we want to do now is to put things in order and move on. … We're not expecting ECOWAS as an African society to come and attack us in this manner. It's not the best, we are not really happy about it," said Moussa Ahmed, a food seller in Niamey.
Saidou, the activist who supports the junta, said no matter how ECOWAS plans to invade, be it by land through neighboring Benin or Nigeria or by air, any attack on the palace will result in Bazoum's death. While he didn't confirm a deliberate plan to murder the now-ousted president, he said that if an invasion began soldiers would kill him.
"There is no one among the soldiers still loyal to Bazoum," he said.
He dismissed reports that Bazoum's conditions under house arrest in his presidential compound were dire and said he had access to medical care if needed and still had his phone, a sign that no one wanted to harm him. He did not say how he had knowledge of the president's condition. Saidou said he was being kept for his own security and the only way for Bazoum to be released was for ECOWAS to accept that his time in office was finished.
Those close to the president, however, paint a much starker picture.
Since the July 26 coup, Bazoum's been confined with his wife and son to the basement of his presidential compound, which is surrounded by guards and is now cut off from resupplies of food, electricity, water and cooking gas. Niger's ambassador to the United States, Mamadou Kiari Liman-Tinguiri, told the AP that the junta is trying to starve him to death.
On Saturday an advisor to the president who was not authorized to speak about the situation told The AP that for the first time a doctor visited Bazoum and brought him and the family some food. The advisor did not want to comment more on the nature of the visit.
On Friday, United Nations human rights chief Volker Türk said he was extremely concerned about Bazoum's rapidly deteriorating condition, calling the family's treatment "inhuman and degrading" and in violation of international human rights law.