THE AMERICA ONE NEWS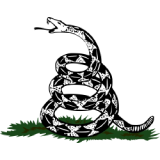 Dec 3, 2023  |  
0
 | Remer,MN
Sponsor: 
WISH-TEXT.COM
 Personalized AI Greeting and Sympathy Cards for the Social Media.
Sponsor: 
WISH-TEXT.COM
 Personalized AI Greeting and Sympathy Cards for the Social Media.
Cami Mondeaux, Congressional Reporter
---
---

Former President Donald Trump denounced the Department of Justice over its federal indictment charging the former president for his mishandling of classified documents, claiming the charges stem from a politically motivated investigation aimed at weakening his 2024 presidential election campaign.
"We now have two standards of justice in this country," Trump said in remarks at the annual Georgia GOP Convention on Saturday. "The Democrat communists want to jail their opponents while they protect the murderers who prowl our cities day and night, and other brazen criminals."
DONALD TRUMP INDICTED: CHARGES UNSEALED IN CLASSIFIED DOCUMENTS CASE AGAINST EX-PRESIDENT
Trump dismissed the charges as a "travesty of justice," accusing President Joe Biden and other Democrats of merely using the incident as an attempt "to jail his leading political opponent." Instead, Trump bragged about his rising poll numbers and increased fundraising that resulted from news of his indictment.
"They launched one hoax and witch hunt after another to try and stop our movement," Trump said. "As far as the joke of an indictment, it's a horrible thing. Such a horrible thing for this country. I mean, the only good thing about it is it's driven my poll numbers way up. Can you believe? It's driven up, way up, and somebody said the fundraising is through the roof."
Trump's comments mark his first public appearance since the 37-count federal indictment was unsealed on Friday afternoon, which accuses the former president of obstructing the FBI's investigation by instructing aides to ignore a grand jury subpoena and concealing the documents. Trump has denied any wrongdoing, repeatedly arguing he had declassified the materials before taking them from the White House.
"All of my documents fell under what is known as the Presidential Records Act, which is not at all a criminal act," Trump said. "And this fake indictment, they don't even once mention the Presidential Records Act, which is really the ruling — which is the case it falls under because they want something called the Espionage Act, and that sounds terrible."
However, those arguments are contradicted in the DOJ indictment, which details instances in which Trump acknowledged the materials contained sensitive information but failed to take the necessary steps to possess the documents.
In one instance in July 2021, during an interview with a writer, publisher, and two members of his staff, Trump revealed a "plan of attack" that he said was prepared by the Department of Defense while he was in office," according to the indictment. Trump told the group the information was "highly classified" and that "as president, I could have declassified it" but "now I can't."
Trump faces 37 criminal counts in the classified documents indictment, including 31 counts of willful retention of national defense information, one count of conspiracy to obstruct justice, one count of withholding a document or record, one count of corruptly concealing a document or record, one count of concealing documents in a federal investigation, one count of scheme to conceal, and one count of making false statements and representations.
Trump's convention speech is also notable as it took place in Georgia, where the former president is currently under two separate criminal investigations for his efforts to overturn the results of the 2020 election in the Peach State. One of those investigations is being headed by special counsel Jack Smith, who led the charges Trump faces in Florida over the classified documents.
"He's deranged," Trump said of Smith. "Ultimately, these people are cowards. And he's a big Trump hater. Openly, he's a Trump hater."
Trump faces another investigation by Fulton County District Attorney Fani Willis over his attempts to overturn election results, which centers on a phone call made by the former president to Georgia Secretary of State Brian Raffensperger to "find the votes" needed to secure his victory.
CLICK HERE TO READ MORE FROM THE WASHINGTON EXAMINER
"Here in Georgia, you have a lunatic Marxist district attorney of Atlanta, who they say is coming after me over a perfect phone call," Trump said. "I'm complaining about the results of the election because I thought the election was — I thought the results were ridiculous."
Trump's speech comes just hours before he is scheduled to speak at the North Carolina GOP Convention on Saturday evening as he continues along the campaign trail ahead of his court appearance on Tuesday.