THE AMERICA ONE NEWS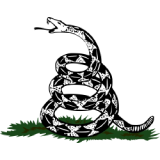 Dec 11, 2023  |  
0
 | Remer,MN
Sponsor: 
WISH-TEXT.COM
 Personalized AI Greeting and Sympathy Cards for the Social Media.
Sponsor: 
WISH-TEXT.COM
 Personalized AI Greeting and Sympathy Cards for the Social Media.
Asher Notheis, Breaking News Reporter
---
---

Theodore Kaczynskimore, more commonly known by his title "the Unabomber," has died at the age of 81 on Saturday.
Kaczynski was a bomber who was known for the 16 bombs that he was responsible for — all of which detonated between 1978 through 1995 — killing three people and injuring 23 others. He was arrested in 1996, according to ABC News.
DC BLANKETED IN SMOKE FROM CANADIAN WILDFIRES: WASHINGTON PHOTOS OF THE WEEK
Kaczynski had previously been held in a maximum security facility located in Colorado but was later moved to North Carolina in December 2021 due to poor health.

The Unabomber's first bombing act occurred in 1978, when a bomb he made went off at a Chicago university. An FBI-led task force, which included the Bureau of Alcohol, Tobacco, Firearms and Explosives as well as the U.S. Postal Inspection Service, was formed to search for this bomber, though he wouldn't be caught for almost 20 years, according to the Federal Bureau of Investigation.
Kaczynski was arrested on April 3, 1996. Investigators, while checking through Kaczynski's cabin, uncovered a vast amount of bomb components, including 40,000 handwritten journal pages that included bomb-making experiments and descriptions of Kaczynski's crimes, as well as one live bomb that was ready for mailing.
CLICK HERE TO READ MORE FROM THE WASHINGTON EXAMINER
The arrest was made possible thanks to the FBI releasing a 35,000-word essay from the Unabomber claiming to explain his motives and views of the ills of modern society. The Unabomber's brother, David Kaczynski, provided letters and documents written by his brother Theodore, which the FBI's linguistic analysis determined that the author of said papers and the manifesto were almost certainly the same.
Kaczynski pleaded guilty in January 1998. He was then taken to an isolated cell in a "Supermax" prison in Colorado.