THE AMERICA ONE NEWS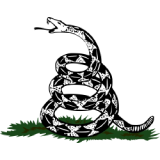 Nov 28, 2023  |  
0
 | Remer,MN
Sponsor: 
WISH-TEXT.COM
 Personalized AI Greeting and Sympathy Cards for the Social Media.
Sponsor: 
WISH-TEXT.COM
 Personalized AI Greeting and Sympathy Cards for the Social Media.
Quin Hillyer, Deputy Commentary Editor
---
---
To see how National Football League teams remain hypocritical when it comes to bad misbehavior by top players, consider my own New Orleans Saints, whose season tickets my family has held since the team was founded. This week, the Saints sent a godawful message about violence, especially against women.
For years, ever since some defensive coaches and players were caught "targeting" opposing players to try to knock them out of the game with injuries en route to the 2010 Super Bowl title, Saints management has made amends via a public stress on screening players for character as well as football talent. Apparently, that emphasis, however, applies only when convenient.
KIM REYNOLDS FLEXES HER MUSCLE AT IOWA STATE FAIR WITH INTERVIEWS AND ENDORSEMENT SILENCE
The Saints will begin the season with a temporary hole in their backfield because star Alvin Kamara will be suspended for three games for brutally beating a man outside a hotel elevator.
So what did they do?
They reportedly tried to sign someone, running back Kareem Hunt, with a history of multiple violent incidents, one of which occurred, yes, outside of a hotel elevator, this time with Hunt shoving and then viciously kicking not a man but a woman. Hunt kicked her even after several people intervened to try to stop his assault, as the woman was stumblingly trying to stand up again after he had already violently knocked her down.
Then Hunt lied about the incident to both the Chiefs (his team at the time) and the NFL. He was suspended for eight games, and in the four years since then, has never quite performed up to his pre-incident level.
One would think the Saints would not want to replace an elevator brawler with an elevator woman beater. They would have been going from bad to worse.
What Kamara did was inexcusable, but at least there were several mitigating factors, minor as they were. One was that men sometimes get into drunken misunderstandings with other men, and punches fly. More importantly, Kamara had earned a reputation (a COVID infraction notwithstanding) as a basically high-character teammate and citizen who built up enough goodwill that, once he made amends, he merited the benefit of further doubt.
Hunt, by contrast, also had disciplinary problems in college and afterward. His worst incident wasn't a mere "one-off." And, much more importantly, any decent society still recognizes, no matter what some new gender theories say, that an assault by a man against a woman is significantly worse than a fight, even if abhorrently one-sided such as Kamara's incident, between two men.
What Hunt did to the woman in question, especially kicking her when she was already wounded and helpless, was heinous.
The attempted signing of a worse offender to fill the gap for the otherwise admired offender comes a year after the Saints engaged in a high-profile, absurdly expensive bidding war for another player who was adjudged, in essence, to have serially abused women.
The Saints' 2022 pursuit of quarterback Deshaun Watson was worse than tawdry. The team was willing to mortgage its future to sign, to the most high-profile position, a man whose conduct was described by retired federal judge Sue L. Robinson as "more egregious than any before reviewed by the NFL." A stunning 24 women accused him, most of them quite believably, of sexual misconduct in the midst of what were supposed to be professional sports-massage treatments.
The Saints last year were saved from their terrible ethical mistake only because they were outbid by an embarrassingly desperate Cleveland Browns team. The Saints, meanwhile, never have had much to say about Kamara's flagrant incident of misbehavior. And now they pursued Hunt despite his troubled background.
One would think that a team with one of the most prominent and respected female owners in the NFL would look askance at selling its soul to sign abusers of women. One would think owner Gayle Benson herself would have nixed the pursuit before Hunt even was invited for a visit. (Hunt decided, for now, not to sign with the Saints, with other teams reportedly putting more money on the table and Hunt still considering his options.)
CLICK HERE TO READ MORE FROM THE WASHINGTON EXAMINER
Whether one is a liberal feminist of the "me too" variety or, like me, an old-fashioned believer in honorable chivalry, the Saints' pursuit of Hunt, especially under these circumstances, is an affront. A professional sports team doesn't merely play for its city; it represents its city to the world. Especially in New Orleans, where the Saints rightly have become not just beloved but part of the very spirit and character of the citizenry, this particular franchise has a responsibility to represent the community with dignity and decency.
Yes, a professional team's job is to win football games. Surely, though, the Saints should be able to win without signing someone who literally kicked a helpless woman while she was down.