THE AMERICA ONE NEWS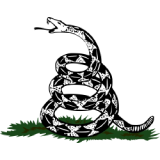 Dec 11, 2023  |  
0
 | Remer,MN
Sponsor: 
WISH-TEXT.COM
 Personalized AI Greeting and Sympathy Cards for the Social Media.
Sponsor: 
WISH-TEXT.COM
 Personalized AI Greeting and Sympathy Cards for the Social Media.
Christopher Hutton, Technology Reporter
---
---
Former President Donald Trump has turned his attention back to the state of Ohio, where a major Senate race is at play, and political struggles are at hand.
Trump has turned his focus to the Republican Senate primary in Ohio, where Secretary of State Frank LaRose is one of many contenders for an opportunity to flip a crucial Senate seat. The former President didn't appear interested in Republicans' failure to pass state constitution-related Issue 1, but an answer LaRose gave in an interview about how former Vice President Mike Pence acted on Jan. 6, caught Trump's eye.
UP FOR DEBATE: WHERE DO TRUMP, DESANTIS, AND 2024 GOP HOPEFULS STAND ON FOREIGN POLICY
"The video was sent to Trump by multiple people, and he has watched it," a source close to Trump told NBC News.
The interview in question featured LaRose saying Pence "made the best decision he could with the information in front of him," when he was asked about the vice president's decision to ignore pressure attempts to overturn the 2020 election.
With the former president's eye on the response, and an endorsement waiting in the wings, LaRose's team attempted to clarify the popular secretary of state's response.
"To be clear, Frank wasn't expressing agreement with or praise for the Vice President's actions," LaRose campaign strategist Brett Buerck told NBC News. "His position is that many people wish they'd done things differently on January 6th. Mike Pence made decisions based on what he knew at the time. Not everyone agrees that he did, and that includes President Trump."
It's unclear if LaRose's remarks will penalize him as he has been critical of Trump over his claims about the 2020 election in the past. At the same time, he endorsed Trump's reelection campaign in July. LaRose's reelection for secretary of state in 2022 was also supported by Trump.
Ohio is proving to be an important state to Republicans in 2024 and represented one of the few wins Trump-backed candidates challenging for Senate seats won in 2022. Sen. J.D. Vance (R-OH), came out on top in a grueling contest with then-Rep. Tim Ryan (D-OH).
CLICK HERE TO READ MORE FROM THE WASHINGTON EXAMINER
Republican wins in a state that is trending to the right were short-lived, as the GOP lost the vote over Issue 1, a ballot measure that would have increased the standards for how to amend Ohio's state constitution, earlier this week. LaRose was a prominent backer of Issue 1 and presented it as a tool to stop Democrats from placing a "radical, pro-abortion amendment" into the state constitution.
Some analysts believe LaRose or another Republican could beat Sen. Sherrod Brown (D-OH) in the 2024 elections. However, it remains unclear if they will be able to gather enough support as the Republican field is split across more than three candidates with differing views on Trump himself.