THE AMERICA ONE NEWS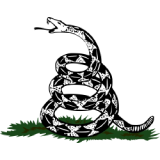 Dec 9, 2023  |  
0
 | Remer,MN
Sponsor: 
WISH-TEXT.COM
 Personalized AI Greeting and Sympathy Cards for the Social Media.
Sponsor: 
WISH-TEXT.COM
 Personalized AI Greeting and Sympathy Cards for the Social Media.
Christopher Tremoglie, Commentary Writer
---
---
With sagging poll numbers, stunning displays of incompetence, and after his latest trip and fall at the Air Force Academy graduation, nearly three out of every four voters think President Joe Biden should debate primary challengers in the 2024 presidential campaign. Those are the results of a recent poll from Rasmussen Reports.
The survey revealed that "74% of Likely U.S. Voters believe Biden should debate his Democratic challengers on national television." This includes 78% of Republicans, 72% of voters not affiliated with either major party, and 73% of Democratic voters, according to Rasmussen Reports.
REPUBLICAN PRIMARY: BIG TENT OR BIG TOP?
Given Biden's struggles during his presidency, these results aren't all that shocking, even if an incumbent president debating challengers would be nontraditional. It's a reflection of how bad the Biden presidency has been.
Additionally, the survey showed that 75% of voters confirmed they would vote in the 2024 Democratic presidential primaries.
The only two potential challengers to Biden's nomination are Robert F. Kennedy Jr. and Marianne Williamson. Both are considered "fringe candidates" by most Democratic political strategists, according to Rasmussen Reports. However, among Democrats, 67% would vote for Biden, 17% would vote for Kennedy, 2% for Williamson, and 6% preferred some other candidate.
It's a bit of a political paradox. While Biden currently enjoys a substantial lead over both, most people want him to be primaried and debate. Actor James Van Der Beek, best known for his role on Dawson's Creek, is one of those people.
"There's no debate over an 80-year-old man who, if he lives, will be the oldest sitting president in the history of the country? And if he doesn't live, has a vice president whose approval rating is worse than his?" Van Der Beek said in a social media post. "You're telling us there's no debate. What about the will of the people? What about the will of the people who voted for the guy last time because, of those people, 72% think there ought to be a debate?"
Granted, Van Der Beek's objections are unusual and also not a reflection of a deteriorating democracy or ignoring the will of the people.
It's understandable to be unhappy with Biden's presidency. Arguably, he's been a disaster. However, any Democrat wanting Biden to be primaried should have realized that before voting for him in 2020. Biden had a political career spanning nearly half a century, and Harris was a largely ineffective senator from California.
In our nation's history, the incumbent rarely debates party challengers in the primary. Incumbents have faced primary challengers before, but not very often. This is especially true in recent elections.
The last time there was a serious contender to unseat an incumbent during a presidency was 1976, when then-candidate Ronald Reagan came close to beating then-President Gerald Ford. A few other small but mainly insignificant challenges have happened since then.
CLICK HERE TO READ MORE FROM THE WASHINGTON EXAMINER
It is theorized that many people voted for Biden simply because he was not former President Donald Trump — who Democrats opposed in a vicious, cult-like fashion.
For anyone to be exactly surprised at the incompetence of Biden and Harris shows a startling lack of political knowledge. The "will of the people" gave the country President Joe Biden and Vice-President Kamala Harris. Perhaps, next time, those who want Biden to be primaried will do more to make sure someone like him doesn't get elected in the first place.