THE AMERICA ONE NEWS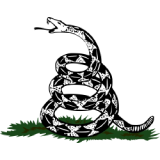 Dec 9, 2023  |  
0
 | Remer,MN
Sponsor: 
WISH-TEXT.COM
 Personalized AI Greeting and Sympathy Cards for the Social Media.
Sponsor: 
WISH-TEXT.COM
 Personalized AI Greeting and Sympathy Cards for the Social Media.
Jerry Dunleavy, Justice Department Reporter
---
---
Gold Star families of the 13 United States service members killed in a terrorist attack in Kabul during the chaotic withdrawal of Afghanistan in August 2021 have used Memorial Day to call for the Biden administration to be held accountable and for their children's legacies to be remembered.
The ISIS-K suicide attack killed 11 Marines, one Navy hospitalman, and one Army staff sergeant and wounded 45 more U.S. troops at the Hamid Karzai International Airport on Aug. 26. Nearly 200 Afghans were also killed, and dozens more wounded in the blast as the United States led evacuation operations while the Taliban provided security outside the airport.
WHITE HOUSE NOT BUDGING ON WORK REQUIREMENTS
Parents of three of the deceased Marines — Lance Cpl. Dylan Merola, Staff Sgt. Darin Taylor Hoover, and Lance Cpl. Kareem Nikoui — told the Washington Examiner that President Joe Biden has not been forthcoming about the bombing and officials in his administration have yet to be held accountable.
More than 18 months after the bombing, the Biden administration has not publicly identified the suicide bomber behind the attack despite numerous reports and anonymous officials saying it was carried out by Abdul Rahman al Logari, who had been freed by the Taliban from prison at the abandoned Bagram Airfield in August 2021 when the Taliban took over Afghanistan.
Cheryl Rex, the mother of Merola, told the Washington Examiner: "Memorial Day is not just for the thirteen, so I want them to remember why they have freedoms for the weekend. … It goes back to before we were even in existence, all those people that fought and died for us to be free to this day."
Rex added: "Dylan and the thirteen, they made the ultimate sacrifice in life. … They would be the image of why people have the freedoms they have because they were saving lives. ... They were actually making freedoms for other people — and they lost their lives doing that."
Paying tribute to her "amazing, amazing kid," Rex continued: "He was always willing to help the next person, no matter what the condition. He always had a smile on his face doing it, whether it was a bad situation or not.
"He helped a lot of his Marine brothers when they were struggling. He would do it all again just to save more lives, and he would definitely be back on that wall."
Hoover's mother, Kelly Barnett, said: "You think about it every day, but it's just hitting hard when you know that everybody else is out there trying to honor all the fallen."
She said their goal is "honoring him and everything he did," calling him "such an amazing leader and an amazing friend. … an amazing son and an amazing brother."
"He was just a good human being."
Hoover's father, Darin Hoover, said, "This one for me — and I can't put my finger on why — this one is hitting me harder this year than last year. Just part of the grieving process, I guess."
"Do we miss him? Hell yeah, we miss him," he said. "Would we want him back? Hell yeah.
"But given the circumstances, I personally think that if he was given the opportunity to go through it again knowing the outcome, that he would still do it all over again. … The mission that they were on, that meant everything to him."
Shana Chappell, Nikoui's mother, said: "Memorial Day wasn't even the same for me once my son started serving as a Marine because I realized, wow, most of the young men who died for our country were kids like my son's age."
Chappell added that Memorial Day "became a day that I grieve the most, it seems because my son obviously died for his country" and that the day "now seems like a slap in the face because now I'm thinking: what did all these kids die for?"
Marine Sgt. Tyler Vargas-Andrews, who was at the airport during the bombing, testified in March that, ahead of the attack, he asked for permission to take a shot at a suspicious man who matched the description of a potential ISIS-K suicide bomber, but permission was denied.
Vargas-Andrews, who is now a double amputee as a result of the bombing, told the House in March his team leader had the potential suicide bomber in his sights and was ready to take the shot, but the battalion commander said he didn't know if they were permitted to take the possible bomber out.
"Plain and simple, we were ignored," Vargas-Andrews said. "Our expertise was disregarded. No one was held accountable for our safety."
Rex paid tribute to Vargas-Andrews for being a "voice for our 13."
"I guess it does take one to stand up, and Tyler is that kid that stood up. He wants accountability and truth to come out just as much as the families."
Rex added that "we've gotten zero answers" and argued the Biden administration "covered up our whole situation, pushed us off to the side so quickly … cover up their botched withdrawal."
Hoover's mother said the bombing happened "because the Biden administration is not equipped to handle most things," adding, "I don't have any questions for them because I know it was just their incompetence, so that question has already been answered. What I want is justice — that's what I'm looking for related to the mishandling of this evacuation."
Hoover's father said the State Department and the military brass "have some answers to give."
"It irritates me that they think they're going to get away with this by sweeping it under the rug," he said. "Our military cannot keep going with even the thought of their own government and their military leaders not having their backs."
Chappell said: "I still feel just as disrespected by the Biden administration as I have since the beginning, if not even more, because now we're going on two years, and still Biden has never said our children's names, and he still acts like they were nothing, and that the whole thing was no big deal."
A U.S. defense official told the Washington Examiner last month that the Taliban had killed an ISIS-K member who was "the individual we assess was most responsible for the August 26 bombing at Abbey Gate." The official described the terrorist as a "planner" but declined to provide their specific identity.
CLICK HERE TO READ MORE FROM THE WASHINGTON EXAMINER
The 13 U.S. troops killed in the blast include Merola, Hoover, Nikoui, Sgt. Johanny Rosario Pichardo, Sgt. Nicole Gee, Cpl. Hunter Lopez, Cpl. Daegan Page, Cpl. Humberto Sanchez, Lance Cpl. David Espinoza, Lance Cpl. Jared Schmitz, and Lance Cpl. Rylee McCollum. Navy hospitalman Maxton Soviak was also among those killed, as was Army Staff Sgt. Ryan Christian Knauss.