THE AMERICA ONE NEWS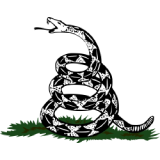 Nov 28, 2023  |  
0
 | Remer,MN
Sponsor: 
WISH-TEXT.COM
 Personalized AI Greeting and Sympathy Cards for the Social Media.
Sponsor: 
WISH-TEXT.COM
 Personalized AI Greeting and Sympathy Cards for the Social Media.
Jerry Dunleavy, Justice Department Reporter
---
---
President Joe Biden was referred to as the "big guy" by the Ukrainian oligarch who owned the Hunter Biden-employing energy giant Burisma, sources say an FBI record reveals.
Mykola Zlochevsky, the Ukrainian owner of Burisma, was the "foreign national" involved in the alleged "criminal bribery scheme" detailed in an FBI confidential human source form, and Zlochevsky referred to Joe Biden as the "big guy" during a conversation a number of years before the June 2020 date of the bureau form, according to sources familiar with the FBI record who described its contents to the Washington Examiner.
CHARGES UNSEALED IN JACK SMITH'S CASE AGAINST TRUMP
The sources told the Washington Examiner that the Ukrainian oligarch discussed an alleged bribe of $5 million to Joe Biden and of $5 million to Hunter Biden, according to the paid FBI informant who said he heard this from Zlochevsky. The sources said Zlochevsky said he believed it would be difficult to unravel the alleged bribery scheme for at least 10 years because of the number of bank accounts involved.
Zlochevsky's alleged reference to Joe Biden as the "big guy" appears independent of the reference to the now-president as the "big guy" by a Hunter Biden business associate during negotiations with Chinese intelligence-linked businessmen. The China-related reference occurred in a May 2017 email not made public until October 2020.
The existence of the Ukraine-related FD-1023 appears to have been revealed to Sen. Chuck Grassley (R-IA) by whistleblowers in 2022, and Grassley told the Justice Department and FBI back in October to hand over "all records," including "FD-1023" documents that "reference Mykola Zlochevsky, Hunter Biden, James Biden, and Joe Biden."
Amid the threat of being held in contempt of Congress for failing to comply with a subpoena, FBI Director Christopher Wray allowed members of the committee to review the FD-1023 on Thursday.
House Republicans said the alleged bribery scheme was related to Joe Biden's efforts as vice president to pressure the Ukrainian government to fire Ukrainian prosecutor Viktor Shokin. Republicans said the FBI form indicated the alleged bribes were aimed at shaking off a corruption investigation.
Grassley said in October that the FBI is in possession of "voluminous evidence" of "potential criminal conduct" by Hunter Biden related to his overseas business dealings with China and Ukraine, according to whistleblower disclosures. These details were sent to Wray, Delaware federal prosecutor David Weiss, and Attorney General Merrick Garland.
The whistleblower allegations relate to Hunter, as well as James Biden (Joe's brother and Hunter's uncle), regarding the duo's dealings with the Chinese government-linked energy conglomerate CEFC China Energy. They also relate to the younger Biden's work for Burisma.
Hunter joined the board of Ukrainian energy giant Burisma in 2014, and he was reportedly paid $50,000 or more each month.
Grassley and Sen. Ron Johnson (R-WI) released a joint report in 2020, with much of its focus on then-Vice President Biden's role in helping guide the Obama administration's Ukraine policy while Hunter Biden held a lucrative position on the Burisma board.
"The FBI has within its possession a series of documents relating to information on Mykola Zlochevsky, the owner of Burisma, and his business and financial associations with Hunter Biden," Grassley wrote in an October letter last year. "The documents in the FBI's possession include specific details with respect to conversations by non-government individuals relevant to potential criminal conduct by Hunter Biden."
Burisma became a hot-button issue when President Donald Trump referenced it in a July 2019 call with Ukrainian President Volodymyr Zelensky. The call spurred a whistleblower complaint, which sparked Democratic-led impeachment proceedings in the House, where Democrats denied Shokin had truly been investigating Burisma and Republicans argued he had been.
Trump and his Republican allies claim Joe Biden improperly used his position as vice president to pressure Ukraine to fire Shokin to protect his son from an investigation into Burisma. Democrats deny this and argue the focus on Burisma was part of an effort to dirty up Joe Biden.
President Biden said the bribery allegations were "a bunch of malarkey" when asked about them Thursday, after he first quipped, "Where's the money? I'm joking."
Ukrainian officials said in June 2020 that they were offered $5 million in bribes to shut down criminal investigations into Burisma and allow Zlochevsky, who has been living abroad, to return to Ukraine. They said this was unconnected to Joe and Hunter Biden.
Hunter Biden said in 2019 that he spoke with his father about his position on the Burisma board just once, saying his father told him, "I hope you know what you are doing." Hunter Biden says he replied, "I do."
A witness who testified in front of the Hunter Biden grand jury in Delaware was reportedly asked about the identity of the "big guy" in relation to the president's son's business efforts with Chinese energy conglomerate CEFC.
The now-infamous "big guy" email, which emerged in October 2020, detailed an attempted business deal between the Chinese company and Hunter Biden. The email referenced "10 held by H [Hunter] for the big guy."
The email is from businessman James Gilliar to Hunter Biden and others, dated May 13, 2017, and it discusses "expectations" of a potential deal and its "remuneration packages." The email notes that "Hunter" would receive "850" ($850,000) and lists him as "Chair/Vice Chair depending on agreement with CEFC."
The email goes on to say that "the equity will be distributed" with "20" (20%) for "H" (Hunter). The email also points to "10" for "Jim" (James Biden).
Tony Bobulinski, a former Navy lieutenant who had been business partners with Hunter Biden, was one of the email recipients, and said in October 2020 that "the big guy" is "a reference to Joe Biden." Bobulinski said before the final Trump-Biden debate that "Hunter Biden called his dad 'the Big Guy' or 'my chairman,' and frequently referenced asking him for his sign-off or advice on various potential deals."
Joe Biden spokesman Andrew Bates said the now-president "has never held stock in any such business arrangements nor has any family member or any other person ever held stock for him."
CEFC is a since-defunct multibillion-dollar Chinese company founded by Ye Jianming, whom Hunter and James Biden had attempted to work out numerous deals with and from whose company the duo ultimately received millions of dollars.
Texts from Bobulinski suggest that Joe Biden met with him, Hunter, and James as the president's son and brother pursued a potentially lucrative deal with CEFC. The meeting appears to have taken place on the night of May 2, 2017, in Los Angeles.
Timothy Thibault, the former FBI assistant special agent in charge of the Washington Field Office who left the bureau in late August, allegedly "ordered closed" an "avenue of additional derogatory Hunter Biden reporting" in October 2020, even though "all of the reporting was either verified or verifiable via criminal search warrants."
Bobulinski is reportedly concerned that Thibault worked to bury the information that he provided to the FBI in October 2020.
Rep. James Comer (R-KY) released a memo earlier this year stating that two months after Biden left the vice presidency, the CEFC-linked company State Energy HK Limited wired $3 million to an account belonging to Hunter Biden associate Rob Walker. The Republican said Walker wired $1,065,000 the next day to a company associated with Gilliar, author of the infamous "big guy" email.
Comer said that Walker then began sending funds to Biden family members and companies associated with Hunter and James Biden, with the three-month total adding up to more than $1 million.
CLICK HERE TO READ MORE FROM THE WASHINGTON EXAMINER
Joe Biden has frequently maintained that he has "never" spoken with Hunter about his overseas business dealings, but he had reassured Hunter Biden in a voicemail that he was in the "clear" following the release of an article covering his dealings with CEFC.
The president also wrongly claimed during the October 2020 debate with Trump that "my son has not made money" in China.