THE AMERICA ONE NEWS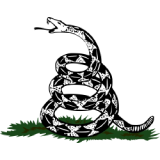 Nov 29, 2023  |  
0
 | Remer,MN
Sponsor: 
WISH-TEXT.COM
 Personalized AI Greeting and Sympathy Cards for the Social Media.
Sponsor: 
WISH-TEXT.COM
 Personalized AI Greeting and Sympathy Cards for the Social Media.
Misty Severi, Breaking News Reporter
---
---
Stargazers can witness falling stars blazing across the night sky this weekend as part of the Perseid meteor shower that hits its peak on Saturday and Sunday night.
The annual shower begins in late July and continues through mid-August, but its most visible activities are expected to occur on Aug. 12 and 13. Viewers that watch the shower under clear and dark skies can expect to see up to 100 meteors every hour traveling at a speed of 37 miles-per-second.
WONDERFUL OR WORRISOME? WHAT TO KNOW ABOUT NEW WEIGHT LOSS DRUGS
"This is one of the three most active in meteor showers — meaning producing the most visible meteors," NASA ambassador Tony Rice told the Washington Post. "You might see some meteors that last a couple of seconds. There will be fewer of them, but they're going to be more spectacular."
This weekend's show can be viewed globally, but the northern hemisphere will have the best view. The best time for viewing the shower will be at 3 a.m. just a few hours before sunrise. They can also be seen as early as 10 p.m., according to NASA. The meteors will be in the northeastern part of the sky by the constellation Perseus. The shower is named after the constellation, but the constellation just serves as a directional cue.
The other two prolific meteor showers are the Geminids and the Quadrantids, which peak in December and January. Meteor showers occur when the Earth passes through a debris field left behind by a passing comet or asteroid. All three meteor showers are consistent each year because the Earth encounters those debris fields at the same place in its orbit each year.
CLICK HERE TO READ MORE FROM THE WASHINGTON EXAMINER
The shooting stars, which are the same as meteors, are the bits of debris of that was left by the comet. The "shooting stars" are roughly the size of a puffed grain of rice that glow with the friction of entering the Earth's atmosphere.
Some tips in order to most effectively see the meteors include making sure that the place of viewing is the darkest spot possible, remaining outside for at least 15 minutes to allow time for everyone's eyes to adjust to the darkness, and leaving electronics inside of a house or vehicle, as to not hamper night vision.