THE AMERICA ONE NEWS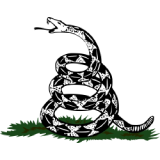 Nov 28, 2023  |  
0
 | Remer,MN
Sponsor: 
WISH-TEXT.COM
 Personalized AI Greeting and Sympathy Cards for the Social Media.
Sponsor: 
WISH-TEXT.COM
 Personalized AI Greeting and Sympathy Cards for the Social Media.
Jenny Goldsberry, Social Media Producer
---
---

Four children under the age of 13 were found after surviving 40 days in the Amazon jungle following a plane crash.
Lesly Jacobombaire Mucutuy, aged 13, Soleiny Jacobombaire Mucutuy, nine, Tien Ranoque Mucutuy, four, and 11-month-old Cristin Ranoque Mucutuy survived the crash over the jungle on May 1. The three adults accompanying them, their mother Magdalena Mucutuy Valencia, pilot Hernando Murcia Morales and Yarupari indigenous leader Herman Mendoza Hernández all died as a result of the crash.
DC BLANKETED IN SMOKE FROM CANADIAN WILDFIRES: WASHINGTON PHOTOS OF THE WEEK 

Immediately upon finding the wreckage, rescue workers were hopeful that the children had survived because they were nowhere to be found at the crash site. As rescuers initiated a search for them, they found fruit along the jungle floor that had human bites taken out of them.
At another point, they found a baby bottle, likely belonging to Cristin, who turned one during the ordeal.
"Their learning from indigenous families and their learning of living in the jungle has saved them," Colombia's President Gustavo Petro told reporters on Friday. Petro was referring to the children's Huitoto heritage, which is also known as Witoto. "They are children of the jungle, and now they are children of Colombia."
Petro also reported that at one point, the children fended off a dog they encountered in the jungle. The only initial reported injuries were bug bites, dehydration, and malnutrition.
Fidencio Valencia, the children's grandfather, reported that they all were intelligent, strong, and taught how to hunt and fish from young ages. Valencia shared his confidence that his grandchildren were well-acquainted with the jungle.
CLICK HERE TO READ MORE FROM THE WASHINGTON EXAMINER
Rescuers went on to scatter food and water throughout the 124-square-mile search site. The voice of their grandmother María Fátima Valencia was also blared into the area, asking them in their native Huitoto language to stay put in order to be found.
The Colombian Air Force has since flown the children to the Military Transport Air Command in Bogota Saturday morning to be evaluated and treated.