THE AMERICA ONE NEWS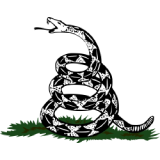 Nov 29, 2023  |  
0
 | Remer,MN
Sponsor: 
WISH-TEXT.COM
 Personalized AI Greeting and Sympathy Cards for the Social Media.
Sponsor: 
WISH-TEXT.COM
 Personalized AI Greeting and Sympathy Cards for the Social Media.
Asher Notheis, Breaking News Reporter
---
---

Sen. Lisa Murkowski (R-AK) has addressed the indictment of former President Donald Trump, stating the 37 charges the former president faces are "quite serious and cannot be casually dismissed."
Murkowski is a part of a growing number of Republican lawmakers who have been critical of the former president's handling of classified documents post-White House. Trump was indicted on Thursday, with the indictment, unsealed on Friday, alleging Trump unlawfully kept classified documents — including on nuclear secrets and military vulnerabilities, at his Mar-a-Lago residence in Florida.
DONALD TRUMP INDICTED: WHAT THE FORMER PRESIDENT'S DEFENSE WILL ARGUE
"Mishandling classified documents is a federal crime because it can expose national secrets, as well as the sources and methods they were obtained through," Murkowski wrote on social media. "The unlawful retention and obstruction of justice related to classified documents are also criminal matters."

Murkowski added that anyone who is found guilty in court, be it a former president or another elected or appointed official, "should face the same set of consequences."

Sens. Mitt Romney (R-UT) and Mike Rounds (R-SC) have also issued their own statements in the wake of Trump's indictment, with Romney acknowledging that Trump is "entitled to the presumption of innocence" but stating that the former president "brought these charges upon himself" by both taking the documents and not returning them.
As I've stated before, no one is above the law but every American is innocent until proven guilty. Still, the charges in this case are quite serious and cannot be casually dismissed.

— Sen. Lisa Murkowski (@lisamurkowski) June 9, 2023

"These allegations are serious and if proven, would be consistent with his other actions offensive to the national interest, such as withholding defensive weapons from Ukraine for political reasons and failing to defend the Capitol from violent attack and insurrection," Romney's statement read.
Rounds similarly stated that it was "unacceptable" for the classified documents to have "been treated so carelessly by current and former members of the executive branch." However, Rounds also expressed concern that the Department of Justice was pursuing its investigation of Trump when President Joe Biden "has also admitted to the possession of classified documents while out of office."
"The unprecedented action of indicting in federal court a former president, who is also a current candidate for president, cannot be taken lightly as it is inherently political and will have a lasting impact on our nation," Rounds's statement read. "The burden of proof is on the Department of Justice to prove their case beyond a reasonable doubt. The former president should be considered innocent unless proven guilty."
CLICK HERE TO READ MORE FROM THE WASHINGTON EXAMINER
Trump is running for president again in the 2024 presidential election, though the latest indictment has many people expressing an interest to move on from the former president, including Republican presidential candidate Nikki Haley. In a statement issued Friday, Haley stated that it is "time to move beyond the endless drama and distractions."
Gov. Ron DeSantis (R-FL), who is also running for president in 2024, came to the aid of Trump, questioning why investigations into Trump have been continually pushed but investigations into former presidential candidate Hillary Clinton or Biden's son, Hunter Biden, have been "passive." DeSantis also criticized the "uneven application of the law," suggesting political bias was at play.