THE AMERICA ONE NEWS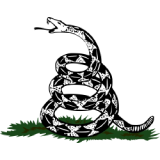 Dec 9, 2023  |  
0
 | Remer,MN
Sponsor: 
WISH-TEXT.COM
 Personalized AI Greeting and Sympathy Cards for the Social Media.
Sponsor: 
WISH-TEXT.COM
 Personalized AI Greeting and Sympathy Cards for the Social Media.
Cami Mondeaux, Congressional Reporter
---
---

Congressional Republicans are flocking to the defense of former President Donald Trump after he was indicted by the Department of Justice on Friday, with some GOP leaders vowing to investigate the Biden administration over accusations of political malfeasance.
House Speaker Kevin McCarthy responded to the 37-count indictment shortly after it was unsealed, accusing President Joe Biden of unfairly targeting Trump ahead of the 2024 presidential election. McCarthy vowed to work with other House GOP leaders to open investigations into the charges and whether Biden is weaponizing the DOJ against his top political opponents.
DONALD TRUMP INDICTED: CHARGES UNSEALED IN CLASSIFIED DOCUMENTS CASE AGAINST EX-PRESIDENT
"This is a very dark day in America. When you think about what they're trying to indict President Trump on, you've got a sitting president right now in the exact same situation," McCarthy said, referring to a separate investigation into classified documents found at Biden's personal residence and office. "This is a leading contender to run for office with an administration of a current president that has the exact same documents — even worse from the aspect there are documents that President Biden has that he had when he was a senator."
McCarthy's comments come as House Judiciary Chairman Jim Jordan (R-OH) wrote a letter to Attorney General Merrick Garland on Friday, accusing the DOJ of conducting a "politically motivated prosecution." Jordan cited testimony from former FBI agent Steven D'Antuono who expressed "strong concerns" about the agency's raid of Trump's Mar-a-Lago home last year, suggesting unusual motivations to carry out the charges.
Jordan then requested the attorney general to provide additional information related to the raid, including documents and communications detailing meetings between the DOJ and FBI before the raid was executed. The Judiciary chairman is also seeking information on search warrants of Trump's Mar-a-Lago home as well as any documents between FBI agents and the Secret Service regarding a potential search of the residence.
"I've already talked to [House Oversight Chairman James] Comer and Chairman Jim Jordan of things that we could do to make sure equal justice," McCarthy said. "When you learn of some of the things that [D'Antuono] had said of how this investigation was carried out, you will see then that this judgment is wrong by this DOJ that they treated President Trump differently than they treat others. And it didn't have to be this way."
Trump was indicted by the Justice Department on 37 criminal charges on Friday related to the former president's mishandling of classified documents that he improperly took from the White House after leaving office in 2021.
CLICK HERE TO READ MORE FROM THE WASHINGTON EXAMINER
The indictment accuses Trump of obstructing the FBI investigation into the missing materials by instructing aides to conceal the documents and even going so far as to suggest "that his attorney hide or destroy documents called for by the grand jury subpoena." The court filing also details instances in which Trump acknowledged the materials contained sensitive information but failed to take the necessary steps to possess the documents.
Among the charges include 31 counts of willful retention of national defense information, one count of conspiracy to obstruct justice, one count of withholding a document or record, one count of corruptly concealing a document or record, one count of concealing documents in a federal investigation, one count of scheme to conceal, and one count of making false statements and representations.