THE AMERICA FIRST NEWS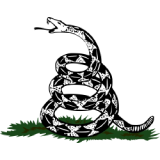 May 31, 2023  |  
0
 | Remer,MN
AM1.NEWS
The American Majority
The go-to-site for the news WE read. @am1_news
The go-to-site for the news WE read. : Created and operated in USA. Contact : support@am1.news : @am1_news
AM1.NEWS: The go-to-site for the news WE read : Contact: support@am1.news : Twitter @am1_news: The Internet of Us™ : AM1.NEWS
Kaelan Deese, Supreme Court Reporter
---
---
In oral arguments set for Tuesday, the Supreme Court will address the scope of Section 230 of the Communications Decency Act for the first time as legal experts signal a ruling against Google could change the internet for the worse by opening online companies up to a flurry of litigation.
The justices will hear arguments in a case appealed by the family of Nohemi Gonzalez, a 23-year-old California-based woman who was shot and killed in 2015 by Islamist militants in Paris. Lower courts previously dismissed a lawsuit against YouTube's owner Google seeking monetary damages, citing Section 230. Google and YouTube are part of parent company Alphabet and are named in the suit before the high court, Google v. Gonzalez.
At the core of the family's suit are the claims that YouTube, via its computer algorithms, unlawfully recommended videos to certain users by the Islamic State militant group, which claimed responsibility for the attacks in Paris.
BIG TECH MAKES THE CASE FOR SECTION 230 IN SUPREME COURT BRIEFS
Since 1996, Section 230 of the Communications Decency Act has shielded online platforms from any legal responsibility for content posted by users on such platforms. Big Tech lobbyists and legal experts have warned if Section 230 weakened, platforms from social media all the way to online marketplaces could be open to costly litigation and could prompt tighter censorship of users who post on platforms.
Berin Szoka, president of TechFreedom, a nonpartisan technology policy think tank, told the Washington Examiner the "practical consequence" of a ruling against Google would cause "far more censorship of potentially objectionable content that exists today."
"What will actually happen is that the services in response to complaints ... will simply either take down the content completely, or they will shadow ban them without recommending it to anyone," Szoka added.
The Bipartisan Policy Center, a center-left nonprofit think tank based in Washington, D.C., was one of dozens of groups that filed an amicus brief in the Gonzalez case warning about potential adverse outcomes should the justices side with the plaintiffs and hold Google accountable for claims that its algorithm contributed to the violent incident.
BPC claimed by "expressly shielding interactive computer service providers from liability for the content users publish on their platforms," Section 230 "created a set of background principles" that contribute to the structure of the internet as it is today, according to its brief.
The Gonzalez family brought their lawsuit under the U.S. Anti-Terrorism Act, which allows residents to recover damages related to "an act of international terrorism." In 2021, the U.S. Court of Appeals for the 9th Circuit dismissed the challenge.
Google has vehemently defended its algorithmic practices. Without any algorithmic sorting, "YouTube would play every video ever posted in one infinite sequence — the world's worst TV channel," the company wrote in a court filing.
Backers of Gonzalez have argued that the interpretation of Section 230 was too broad. Sen. Josh Hawley (R-MO) filed an amicus brief in support of Gonzalez in which he argued that the courts have long ignored the difference between publisher liability and distributor liability. Hawley alleges that YouTube should be considered a distributor and thus treated differently regarding its role in spreading pro-ISIS propaganda. Hawley's argument was echoed by other Republicans filing in support of Gonzalez, including Sen. Chuck Grassley (R-IA).
Notably, conservative criticism of Section 230 was ratcheted up in part by former President Donald Trump when Twitter and other platforms banned him after a mob of violent supporters rioted at the U.S. Capitol on Jan. 6, 2021. Trump unsuccessfully sought an appeal at the time, and in recent weeks, Trump has been unbanned from Twitter, while Meta has signaled he'll soon be allowed back on its Facebook platform.
Other advocates for Gonzalez allege that while Section 230 does protect platforms from being held accountable for a failure to block content, it does not protect them from recommending it.
The Biden administration has voiced its support for Gonzalez and has argued in its brief that social media platforms must be held liable for the recommendations presented by algorithms.
Other Big Tech companies, including Microsoft and Meta, filed briefs in support of Google. The companies argued that the court's ruling could strip the internet of essential protections and that any future changes to the law should occur through Congress and not the judiciary.
Not much is known about where the nine justices stand on such issues related to the 1996 law, which was initially passed in part to combat minors from accessing pornographic content on the internet.
Boston College Law Associate Dean Daniel Lyons wrote in October that at least three conservative justices on the 6-3 Republican-appointed high court "have suggested that lower courts may be interpreting Section 230 more broadly than the text may bear."
One of those justices, Clarence Thomas, wrote in 2020 about Section 230, saying, "In an appropriate case, we should consider whether the text of this increasingly important statute aligns with the current state of immunity enjoyed by Internet platforms."
After consideration of how Section 230 applies in the Gonzalez case on Tuesday, justices will hear arguments on Wednesday in a case Twitter v. Taamneh, which focused on analyzing the scope of online platforms' responsibilities under the Anti-Terrorism Act.
CLICK HERE TO READ MORE FROM THE WASHINGTON EXAMINER
The Taamneh case arose after an ISIS-linked attacker killed Nawras Alassaf and 38 other people at a nightclub in Istanbul in 2017. The family of Alassaf sued Twitter, Meta, and Google by alleging the companies helped contribute to the growth of the terrorist network and that they could have taken more forceful actions to combat pro-ISIS content.
Decisions in both cases are slated to be released in the summer.
Note: You can use @chatbot mention tag to interact with ChatGPT language model in comments. Neither your comment, nor the generated responses will appear in "Comments" or "News & Views" streams.