THE AMERICA ONE NEWS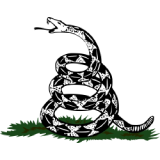 Dec 11, 2023  |  
0
 | Remer,MN
Sponsor: 
WISH-TEXT.COM
 Personalized AI Greeting and Sympathy Cards for the Social Media.
Sponsor: 
WISH-TEXT.COM
 Personalized AI Greeting and Sympathy Cards for the Social Media.
Brett T.
---
---
As Twitchy reported earlier this week, the mainstream media had a field day over a school in Florida banning "The Hill We Climb," a poem written by Amanda Gorman for President Joe Biden's inauguration. The source for the story was a statement posted to Twitter by Gorman herself, and it looks like no "journalists" thought to contact the school for comment.
The claim was debunked by the following morning, and the school put out a statement to parents explaining that they'd reviewed the book and decided it was more appropriate for middle schoolers than elementary school kids. The book was literally moved from one shelf in the library to another shelf in the same library, and elementary schoolers could still check it out if they wanted.
On Friday, Washington Post opinion columnist Greg Sargent called Florida Gov. Ron DeSantis "absolutely shameless" for "lashing out at the media" over this poem hoax. "Just preposterous," says Sargent.
But Sargent's tweet still says a parent "got this poem removed."
No, we just saw what your tweet said about it being "removed" — you saw that it wasn't removed before you wrote the tweet, right?
Sargent sure is spending a lot of time on a Saturday morning shaming those duped by his misleading tweet.
How about not tweeting something mindlessly and robotically anti-DeSantis just because you're a liberal? The book was not "removed." The tweet is a lie. How about deleting the tweet and correcting it instead of insulting people for not reading your obviously biased piece?
Why should we read an opinion piece when the tweet linking to it is bogus? "I didn't say the book was removed!" keeps saying the guy whose tweet said the book was removed. Lie in the tweet that will get thousands of impressions and then correct the record in the opinion column which nowhere near as many are going to read.
---
Editor's Note: Do you enjoy Twitchy's conservative reporting taking on the radical left and woke media? Support our work so that we can continue to bring you the truth.  Join Twitchy VIP and use the promo code SAVEAMERICA to get 40% off your VIP membership!

Related: