THE AMERICA ONE NEWS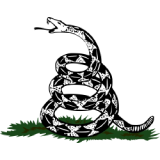 Dec 11, 2023  |  
0
 | Remer,MN
Sponsor: 
WISH-TEXT.COM
 Personalized AI Greeting and Sympathy Cards for the Social Media.
Sponsor: 
WISH-TEXT.COM
 Personalized AI Greeting and Sympathy Cards for the Social Media.
justmindy
---
---
Yesterday, it was announced the Texas legislature was moving forward with the indictment of Attorney General Ken Paxton. The resolution will be called up today at 1:00 pm for consideration.
The resolution march is being led by Speaker Dade Phelan, a Republican. Unflattering video was shared of Speaker Phelan presiding over the Texas House on Twitter.
To be clear, no one can be certain of his condition. It may have been a long day, so perhaps he was very tired. All that aside, it was an awkward speech. Let's go over to the wise and always sober minded Ted Cruz to help us navigate the terrain.
Indeed, Paxton's legal challenges were well know to Texas voters and they chose to reelect him anyway. Is this attempted indictment a ploy to overturn the will of the people of Texas?
To many America First Republicans, this feels like a betrayal as establishment Republicans join forces with Democrats in an attempt to oust Paxton.
America First Republicans are adamant any Republican who sides with Democrats will face a primary during their next election. The rhetoric is becoming extremely heated.
Texas voters and activists already had issues with Speaker Phelan because he appointed Democratic committee chairs against the wishes of the rest of the Republican delegation. They see this attempt to now impeach a Republican Attorney General as a final betrayal.
Some Republicans believe AG Paxton is being punished for standing with voters to fight for election integrity. That would be an enormous shame as an Attorney General should absolutely be concerned with elections and ensuring they are run fairly and accurately.
AG Paxton is adamant he has done nothing wrong and he will fight to retain his position as the rightfully elected AG for Texas.
Former President Donald Trump "truthed" about the issue on Truth Social in support of AG Paxton. He suggested those looking to oust Paxton should wait for the next election and let voters decide. As a person who endured two impeachments, Trump surely understands the undo hardship sham proceedings place on an elected official.
Apparently, Texas voters are big mad. Offices of legislators are being barraged by phone calls in support of Paxton. What a mess this is for Texas Republicans.
The interest to be in the room for the hearings today seems intense. Voters are engaged and want to hear the proceedings in person.
The other prevailing issue is many legislators, such as Rep. Tinderholt, feel not enough time has been given to actually read the evidence and explore the claims before today's session.
Other Republican Texas activists are disappointed by the silence of Governor Greg Abbott. Obviously, it strikes the public as strange when a Republican Governor has no comment on the Attorney General facing impeachment.
For those wishing to follow along, Ryan Chandler is in the gallery and reporting in real time from the proceedings. No matter the outcome, we wish the very best for conservatives in Texas and an outcome most beneficial to the people of Texas.
Editor's Note: Do you enjoy Twitchy's conservative reporting taking on the radical left and woke media? Support our work so that we can continue to bring you the truth. Join Twitchy VIP and use the promo code SAVEAMERICA to get 40% off your VIP membership!