THE AMERICA ONE NEWS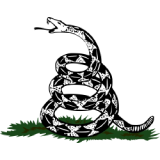 Dec 9, 2023  |  
0
 | Remer,MN
Sponsor: 
WISH-TEXT.COM
 Personalized AI Greeting and Sympathy Cards for the Social Media.
Sponsor: 
WISH-TEXT.COM
 Personalized AI Greeting and Sympathy Cards for the Social Media.
Aaron Walker
---
---
We know how you feel. When we heard that Trump was being indicted again, we asked ourselves, 'sure, we can hear from politicians, pundits, lawyers and other serious people. But what does double-murderer OJ Simpson have to say about this?'
Okay, we are pretty sure you were not thinking that. We certainly weren't. Still, OJ Simpson has some advice for Donald Trump …
… no, not that.
Do we have to tell you that is bad advice? Not mechanically, so much as legally? Don't do that!!!
We're really getting off topic, here. And don't do that, either. No, OJ Simpson put out a video where half the time he talks about sports, but, first, he tells Trump that his 'dream team' of lawyers told him to shut up and recommended that Trump do the same:
Meaning Simpson said that he was told by those talented lawyers who managed to save him from the prison sentence he richly deserved not to talk about the case publicly.
And that is probably bad advice for Donald Trump.
Mind you, it was good advice for OJ Simpson. If you recall, he didn't even testify in the criminal case where he was correctly accused of double murder. And it was good advice for OJ Simpson because that was a situation where the truth will not set you free … because the truth is OJ Simpson murdered two people.
(In honor of the late, great Norm MacDonald, we will keep pounding home that point about the double murder.)
So, picture you are one of OJ's lawyers. You know your client murdered Ron Goldman and Nicole Brown. You know your client can't talk to the media and tell the truth. If you are his lawyer, do you think you could trust him to speak to the media? To keep his story straight as he told lie after lie to try to convince the public he didn't murder his ex-wife and a random guy who made the mistake of returning glasses to her? And even if he pulled that miracle off, he might have confirmed incidental details that could hurt him in any trial. OJ Simpson could confirm that he felt a deep anger toward Nicole Brown as many suspected. He could confirm that he believed there might have been a romance between Ron Goldman and his ex-wife. Mind you, the Goldman family always denied such a romance, but if it was established that Simpson believed Goldman and Brown were having an affair, that might help establish a motive of jealously to explain why he committed double murder. The point we are making is that Simpson could easily have harmed his case. So, all being told, we agree that if we were OJ Simpson's lawyer, we would have told him to shut the heck up.
But the serious point we are getting at, is that this might be profoundly bad advice for Donald Trump. You have to start with basic principles: What is the job of a lawyer representing Trump in this latest criminal case? If you said 'to win the case' you are subtly wrong. Your job is to attempt to accomplish Donald Trump's goals—within the limits of the law and ethics. Now, winning the case is almost certainly a huge goal for Trump, but Trump wants something else: To be elected President of the United States in 2024. And to Trump, that might even be more important than winning the case. He might prefer to serve as President from a federal prison rather than be a free man but not president.
We imagine there is some ego involved, but he might also see an important principle to get the voters to repudiate the tactics that have been used against him in the last eight or so years. Perhaps the best way to stop the weaponization of the justice system is to ensure it fails.
And if you are Trump's lawyer telling him to shut up, you risk creating a deeply unfair situation for Trump. Biden would be able to talk about the case (though he might have to be careful about what he said). DeSantis would be able to talk about it. Everyone running against Trump can use the charges against him, and Trump's lawyer is going to tell him he can't defend himself in the court of public opinion?
Indeed, to shift back to the higher principles, handicapping Trump in the election this way also might be one of the goals of this prosecution—or at least Trump might see it that way. In that scenario, he would literally be giving the prosecutors what they want if he shut up, which would encourage them to run these same tactics in the future against other candidates. Once again, the best way to prevent them from doing it again might be to make sure it fails.
Of course, it all depends on what Trump's goals are. We presented our best guesses on the subject from afar but if you literally are Trump's lawyers, the best way to find out is to ask him. You ask him what his goals are, and you tell him in detail the advantages and drawbacks of speaking to the public about the charges in terms of advancing those goals and you let him make up his own mind. And that might mean Trump basically hangs himself and wrecks his election campaign, but in the end, the client has to make up his or her own mind.
So, it's not clear that Trump should keep his mouth shut about the case. In fact, there might be profound reasons why he shouldn't do that.
Returning to OJ Simpson, to say he was dragged slightly would be almost as much of an understatement as saying the recent Super Mario Bros. movie was slightly better than the Bob Hoskins live action version:
Clearly, he's never heard of Alexandria Ocasio-Cortez.
We don't read that as a sincere comment.
It's the first thing they teach us in law school: Don't kill anyone (except in lawful self-defense).
As in Mike Myers the comedian best known as Austin Powers, or the fictional killer in the Halloween movies? We are genuinely perplexed.
And sadly, he seems to have fans (though some might be sarcastic and we're not detecting it):
Except he was not found innocent. He was found not guilty in the criminal trial, meaning that the government didn't prove beyond a reasonable doubt that he committed the crime. But a civil jury said that he was responsible for their deaths. We suppose he could claim he only accidentally killed them, but is it really plausible to claim that he tripped and stabbed them over thirty times? We don't think so. He was found not guilty in a criminal case and, while we didn't agree, we don't criticize the criminal jury too harshly for voting that way. But he was in fact guilty.
And perversely, this reflected well on the skill and talent of his legal team. It's typically easier to get a jury to acquit an innocent man like Kyle Rittenhouse, than a guilty man like OJ Simpson.
By the way, Rittenhouse is facing his own civil trial because of his acts of self-defense and is not a millionaire like OJ Simpson. He is trying to raise funds for his defense:
Back to OJ Simpson, more than a few people thought this turn of events was amazing:
With some slight editing, that might be a great new slogan for this site!
---
Editor's Note: Do you enjoy Twitchy's conservative reporting taking on the radical left and woke media? Support our work so that we can continue to bring you the truth. Join Twitchy VIP and use the promo code SAVEAMERICA to get 40% off your VIP membership!