THE AMERICA ONE NEWS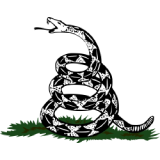 Dec 9, 2023  |  
0
 | Remer,MN
Sponsor: 
WISH-TEXT.COM
 Personalized AI Greeting and Sympathy Cards for the Social Media.
Sponsor: 
WISH-TEXT.COM
 Personalized AI Greeting and Sympathy Cards for the Social Media.
Brett T.
---
---
As Twitchy reported earlier this week, the House Oversight Committee met with officials from the FBI to discuss the FD-1023 form alleging that a Burisma executive paid Joe Biden $5 million for his help as the vice president. After the meeting, Democratic Rep. Jamie Raskin told the press that the FBI had dropped the bribery case against Biden having found no reason to pursue it. Former Attorney General Bill Barr said that was a lie, and that the bribery allegation was sent to the U.S. Attorney in Delaware for further investigation.
Margot Cleveland reported that news, and now she's working on another piece. She got a chuckle from the New York Times' coverage of the same story, though:
The surfacing of the unsubstantiated allegation against Mr. Biden is the latest bid by Republicans to undermine the credibility of the F.B.I., which they have sought to vilify after the bureau and the Justice Department began investigations into President Donald J. Trump's role in trying to overturn the 2020 election and his handling of classified documents after leaving the White House.
Republicans have relied on former F.B.I. agents — some of whom have embraced Jan. 6 conspiracy theories and have even accepted money from a Trump ally — to provide information against the bureau.
Democrats have relied on former intelligence community officials — all of whom had embraced conspiracy theories about Hunter Biden's laptop — to provide cover for the Biden campaign.
What a joke @nytimes. Fully inaccurate. The recent loss of credibility of the FBI has zero to do with Donald Trump. It is because of: James Comey and Russia collusion; multiple instances of hiding information derogatory to Joe Biden before the 2020 election; FBI collusion with Big Tech to prebunk @nypost #LaptopFromHell stories; investigating parents at school board meetings; spying on traditional Catholics at mass; raiding pro-lifers for praying outside abortion clinics while ignoring terrorist attacks on pro life centers; retaliating against whistleblowers, etc., etc. I'm sure @julie_kelly2 has more.
Just like the media, the FBI didn't need any help in destroying its own credibility.
Remember this spin from the Times?
And as some have pointed out, the FBI's credibility isn't helped at all when alumna like Asha Rangappa and Frank Figluizzi pop up on cable TV to give us their expert analysis.
---
Editor's Note: Do you enjoy Twitchy's conservative reporting taking on the radical left and woke media? Support our work so that we can continue to bring you the truth.  Join Twitchy VIP and use the promo code SAVEAMERICA to get 40% off your VIP membership!

Related: