THE AMERICA ONE NEWS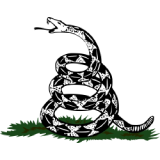 Dec 9, 2023  |  
0
 | Remer,MN
Sponsor: 
WISH-TEXT.COM
 Personalized AI Greeting and Sympathy Cards for the Social Media.
Sponsor: 
WISH-TEXT.COM
 Personalized AI Greeting and Sympathy Cards for the Social Media.
Doug P.
---
---
Earlier this month there were reports that China would be establishing a base in Cuba from which to spy on the United States (in addition to their spy balloon program of course).
The White House's John Kirby said those reports were not accurate:
That denial from Kirby lead to some fast conclusions:
Fast-forward a day or two and — guess what — China has a spy base in Cuba:
So when Kirby said reports that China was planning a spy base in Cuba were "inaccurate" that only was the case because the base is already up and running? You've got to love government-spin.
From Politico (also note the White House's attempt to blame a previous president):
China has been spying on the United States from a base in Cuba, a Biden administration official said on Saturday, claiming that "this is an issue that this administration inherited."
The Wall Street Journal, followed by POLITICO and other outlets, reported on Thursday that China had been in conversations with Havana to establish a new spy base in the island nation. That same day, the White House and the Pentagon said the reporting was "inaccurate," without going into details.
On Saturday, an administration official clarified by saying that the Chinese base in Cuba has already been established, noting that it didn't happen on their watch.
It doesn't sound like China's "secret base" was so secret after all.
And this administration has been a disaster for the country.
Trump's been indicted so that's good enough for the Biden White House this week.
And according to Biden "climate change" is the only existential threat we face.
They're nothing if not predictable.
"I won't blame others." Legit LOL on that doozy.
---
Editor's Note: Do you enjoy Twitchy's conservative reporting taking on the radical left and woke media? Support our work so that we can continue to bring you the truth. Join Twitchy VIP and use the promo code SAVEAMERICA to get 40% off your VIP membership!