THE AMERICA ONE NEWS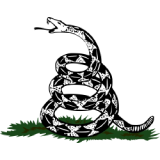 Dec 9, 2023  |  
0
 | Remer,MN
Sponsor: 
WISH-TEXT.COM
 Personalized AI Greeting and Sympathy Cards for the Social Media.
Sponsor: 
WISH-TEXT.COM
 Personalized AI Greeting and Sympathy Cards for the Social Media.
Brett T.
---
---
As Twitchy reported this week, Hillary Clinton was in such a hurry to fundraise off of Donald Trump being indicted over classified documents that she rushed out her limited edition But Her Emails hat for sale, reminding everyone in America that yes, she too had mishandled classified documents in a spectacular way and gotten away with it, even though we've been assured that no one is above the law. Clinton knows she got away with it and couldn't be more smug, kind of like Joe Biden implicitly daring reporters to find the money he supposedly took from a Burisma executive.
Actor Jon Cryer posted a photo of storage boxes stuffed in a bathroom at Mar-a-Lago:
It's true: Now post the photo of Joe Biden sitting in his beloved Corvette, with the boxes of classified materials visibly piled up in the garage behind him. We'd also like to see a photo of Hillary Clinton's bathroom email server, although if this editor is correct, it wasn't in her bathroom but a bathroom in the office of the ISP she contracted to set up the server. So it wasn't even secured in her own home.
Here's the hot take:
Biden dealt with it in a timely matter … they found classified documents from his time in the Senate, leaving current senators wondering how he managed to spirit those out of a secure viewing facility. Biden has decades of classified docs but only "blew the whistle" after the Mar-a-Lago raid.
The thing is, you don't even have to defend Trump in this instance to call out Clinton for what was a violation of government rules from the start: not using her official government email so that her communications could be FOIAed. She knew from the start she didn't want to leave a paper trail. Did she even send one official email through her official government address?
---
Editor's Note: Do you enjoy Twitchy's conservative reporting taking on the radical left and woke media? Support our work so that we can continue to bring you the truth.  Join Twitchy VIP and use the promo code SAVEAMERICA to get 40% off your VIP membership!

Related: