THE AMERICA ONE NEWS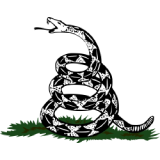 Dec 3, 2023  |  
0
 | Remer,MN
Sponsor: 
WISH-TEXT.COM
 Personalized AI Greeting and Sympathy Cards for the Social Media.
Sponsor: 
WISH-TEXT.COM
 Personalized AI Greeting and Sympathy Cards for the Social Media.
Brett T.
---
---
A lot of conservatives have been making the point that, if Donald Trump is indicted for mishandling classified documents, what's to become of President Joe Biden, who's also mishandled classified documents from his time as a senator, and how did Hillary Clinton get away with it?
Conservative Heath Mayo is here to clear everything up about the Clinton case, doing an even better job than Clinton herself could. Clinton was smart enough to deal in electronic documents, which she could BleachBit or smash with a hammer. Plus, she never tried to conceal emails from authorities.
She stripped the "classified" headers off of documents so they could be sent through an unsecured fax system. Also, she didn't even know that the (c) on her documents stood for confidential — she just thought it was a paragraph marker, starting with C instead of A.
For the sake of argument, let's say that every point Mayo makes about Trump is true. Does that somehow make Clinton's homebrew server less criminal? Let's lock them both up.
"What Clinton did was wrong, but …"
There's no need for "whataboutism" here. Clinton was guilty, but … she was less guilty.
Why did Clinton even set up a homebrew email server in the first place when the government provided her with an official email address on a secured network? Why does that never get asked? What was her intention in doing so? Was it a moral one?
Where does Mayo mention BleachBit and the smashing of personal electronics that were under subpoena? Was there some attempt to conceal evidence there?
Anthony Weiner's laptop?
And yes, we have posts in our archives about Clinton's mishandling of physical documents, which she'd leave on hotel beds or in rental cars.
---
Editor's Note: Do you enjoy Twitchy's conservative reporting taking on the radical left and woke media? Support our work so that we can continue to bring you the truth.  Join Twitchy VIP and use the promo code SAVEAMERICA to get 40% off your VIP membership!

Related: