THE AMERICA ONE NEWS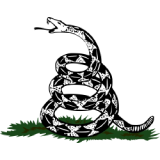 Nov 29, 2023  |  
0
 | Remer,MN
Sponsor: 
WISH-TEXT.COM
 Personalized AI Greeting and Sympathy Cards for the Social Media.
Sponsor: 
WISH-TEXT.COM
 Personalized AI Greeting and Sympathy Cards for the Social Media.
Doug P.
---
---
When announcing the indictments against former President Trump yesterday, DOJ special counsel Jack Smith reminded all Americans that there's one set of laws in this country and they apply to everybody equally:
That brings us to Energy Secretary Jennifer Granholm, who has admitted to giving false testimony under oath and everybody knows what would probably happen if an ordinary citizen did the same thing:
Said Granholm:
"I mistakenly told the Committee that I did not own any individual stocks, whereas I should have said that I did not own any conflicting stocks. In order to make my financial holdings consistent with my testimony, on May 18, 2023, I divested my remaining stock holdings which consisted of stock in six companies, even though these assets were deemed non-conflicting," she continued.
[…]
In addition, Granholm said she discovered on May 13 that her husband Daniel Mulhern owned $2,457.89 worth of shares in Ford Motor Company. Those shares were then sold on May 15, a Monday, when the stock market opened.
Granholm acknowledged she hadn't disclosed those shares in her two prior Public Financial Disclosure Reports and had mistakenly believed her family's divestiture of Ford was complete in early 2021. The Ford stock she and her husband held in their retirement accounts had been sold off on March 22, 2021, she said.
"Mistakenly" is used with the most exaggerated finger quotes possible.
Put the DOJ's "equal justice under the law" claims to the test (everybody knows nothing would happen to Granholm).
*Nobody is above the law (*exceptions apply).
They obviously meant "no Republican is above the law."
***
Editor's Note: Do you enjoy Twitchy's conservative reporting taking on the radical left and woke media? Support our work so that we can continue to bring you the truth. Join Twitchy VIP and use the promo code SAVEAMERICA to get 40% off your VIP membership!