THE AMERICA ONE NEWS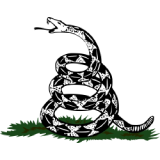 Dec 11, 2023  |  
0
 | Remer,MN
Sponsor: 
WISH-TEXT.COM
 Personalized AI Greeting and Sympathy Cards for the Social Media.
Sponsor: 
WISH-TEXT.COM
 Personalized AI Greeting and Sympathy Cards for the Social Media.
Brett T.
---
---
If CNN's new owners are serious about getting back to "real journalism," they should invite at least one conservative to their morning conference call to spell out in big letters what conservatives stand for and oppose. Yes, there are laws being passed regulating drag shows. Why? To ensure that they remain "adults only" — no conservative cared about drag shows going on in clubs; drag only got on our radar when they started having Drag Queen Story Hour and "family-friendly" drag brunches during the day so kids could come along.
CNN, with all its sources, must have some inside knowledge of a widespread effort to push drag underground. Underground? No. Back to the clubs and away from little children? Yes.
CNN's a little late to the party with this; as we reported back in October, government-funded media PBS was passing along a piece by an Associated Press writer enlightening us all about the art form of drag and its rich history:
"Lately, drag has been dragged through the mud," wrote the AP's Jeff McMillan. "The art form has been cast in a false light in recent months by right-wing activists and politicians who complain about the 'sexualization' or 'grooming' of children." A false light? There are organizations that pair young boys with "drag moms" who teach them how to dress, wear makeup, and perform for adults.
So now CNN is following up with its own take on the rich history of drag in the United States. Fine, just keep kids out of it, OK? Is that really so much to ask?
Scottie Andrew writes for CNN:
LGBTQ historians and performers say drag will endure in spite of any fearmongering and hate. Survival, they say, is baked into the art form's long, defiant legacy.
…
Drag is likely as old as gender norms — it's a "part of the human condition," said Larry La Fountain-Stokes, a professor of Spanish, American culture and women's and gender studies at the University of Michigan in Ann Arbor who also performs in drag under the name Lola von Miramar.
"As long as people have been using clothes or marking gender in different ways, you've had people transgressing and challenging those conventions," he said in a phone interview.
…
While recent legislative attacks like Tennessee's restrictions on public drag performances took some LGBTQ researchers and performers by surprise, [drag historian and adjunct instructor at New York University Joe E.] Jeffreys said they shouldn't be shocked.
"As soon as anything gets that level of visibility, there's going to be pushback," he noted.
Drag performers and scholars said they believe drag is being scapegoated as a distraction from serious issues in the US, including gun violence, poverty and institutional racism, all of which disproportionately impact LGBTQ people, particularly Black trans women.
OK, so we've consulted the experts: a drag historian and adjunct professor, and a professor of women's and gender studies who's also a drag queen. "Drag performers and scholars" say drag is a scapegoat for gun violence and racism.
Shut up.
Thank you, Bruce.
How many more times do we have to say this? And where in his lengthy piece on the rich history of drag does Andrew explain why that rich history suddenly pivoted to involving children? Are all-ages drag shows good for kids? Is that the argument? Then make it.
---
Editor's Note: Do you enjoy Twitchy's conservative reporting taking on the radical left and woke media? Support our work so that we can continue to bring you the truth.  Join Twitchy VIP and use the promo code SAVEAMERICA to get 40% off your VIP membership!

Related: