THE AMERICA ONE NEWS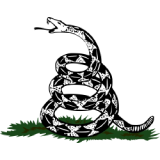 Dec 2, 2023  |  
0
 | Remer,MN
Sponsor: 
WISH-TEXT.COM
 Personalized AI Greeting and Sympathy Cards for the Social Media.
Sponsor: 
WISH-TEXT.COM
 Personalized AI Greeting and Sympathy Cards for the Social Media.
Brett T.
---
---
Cleveland 19 News went with a somewhat vague headline on this bombshell story (no pun intended): "Cleveland 19 News receives bomb threat against 5 Targets as stores face LGBTQ+ controversy."
Damn those far-right transphobes. 19 News reports:
Cleveland 19 News received a bomb threat Friday afternoon against five Target stores in the area.
The threat, received at 12:26 p.m. via email, centered around Target's LGBTQ+ merchandise.
Immediately jumping to action, our staff made reports with each local police department as well as the Cleveland Division of the Federal Bureau of Investigations.
…
The threats came amid Target, a national corporation, pulling some of its LGBTQ+ merchandise due to intense backlash from customers who tipped over displays, according to the Associated Press.
"I know a lot of people around here are not a fan of LGBT that kind of stuff me personally I mean it's whatever," said shopper Quinlan Shell. "I never thought someone would go as far as a bomb threat, especially here."
According to reports Target removed some Pride merchandise after some customers threatened employees and even knocked over displays. The AP said Target moved its Pride merchandise to the back of some Southern stores following the backlash.
"Intense backlash from customers" who are not fans of LGBT.
19 News posted a picture of the email containing the bomb threats, and it turns out, they were being threatened if they didn't put all of the Pride merchandise back.
"We won't stand idly by as the far right continues to hunt us down…. We will continue to bomb your targets until you stop cowering and bring back your LGBT merchandise. We will not be erased, we won't go quietly."
It sure sounds like a hoax. Did some progressive really send this, or is it a false flag sent by a conservative?
We hope the FBI gets to the bottom of this quickly so they can get back to determining Audrey Hale's motive for shooting up that Christian school.
---
Editor's Note: Do you enjoy Twitchy's conservative reporting taking on the radical left and woke media? Support our work so that we can continue to bring you the truth.  Join Twitchy VIP and use the promo code SAVEAMERICA to get 40% off your VIP membership!

Related: