THE AMERICA ONE NEWS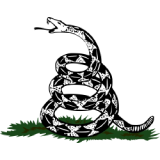 Dec 3, 2023  |  
0
 | Remer,MN
Sponsor: 
WISH-TEXT.COM
 Personalized AI Greeting and Sympathy Cards for the Social Media.
Sponsor: 
WISH-TEXT.COM
 Personalized AI Greeting and Sympathy Cards for the Social Media.
FuzzyChimp
---
---
While we're busy arguing about makeshift toilet SCIFs and which single man can win all our battles for us in one fell swoop, a handful of radical Democrats continue to grind away, using the tools of government effectively, to take away our rights and push the country towards a socialist nightmare. California is poised to pass a Wiener-stuffed bill (AB-957) that would punish parents in custody battles who do not 'affirm' their child's gender identity.
This is the state trying to replace parents with bureaucrats.
As you might have guessed, Senator Scott Wiener had his hands in AB-957.
This is the guy who thinks it's his job to tell Californians how to parent their children.
'Mommy, Kaitlyn won't let me play with her Barbie!'
'Ok, Jonas, I'll talk to her … right after I call Scott Weiner's office to ask if we should chop your pee-pee off.'
The California legislature is the result of voting.
Is all lost in the Golden State? Perhaps, but it definitely is if nobody pushes back against this nonsense.
Understand that these are extremists and average Democrat voters have their limits, as long as someone is telling them what's happening.
Allowing them to continue without advertising their insanity and fighting back at the ballot box is how you get AB-957.
Much of the left wing agenda is directed against parents.
Why?
Because it defies common sense, and they know parents will never accept it willingly.
They have to capture your kids.
That's the brunt of this particular legislation. Some say it could have further implications, given that it states 'the health, safety, and welfare of the child includes a parent's affirmation of the child's gender identity'.
Yes. Why use a bunch of words when three is enough?
That's exactly right. Lori Wilson has a 'trans son' – her daughter.
Because Wilson thought it was the right thing to do to encourage her daughter down a life-long path of trying to be something she will never be, the California assembly lawmaker thinks it's now her right to force you to do the same with your children.
Whoa! Whoa! Whoa! We're not sure it's time to root for San Andreas just yet. LOL.
As always, it's best to be informed. Read it yourself and listen to multiple sources. There are plenty of grifters on both sides who will mischaracterize these things.
When you push back, you should know what you're talking about.
'Nana's here! Where's Billy?'
'He's in the back yard, chewing on a rabbit kill.'
Now we're getting a little more real. The answer, of course, to any reasonable person, is a parent should … parent in such situations.
Let's throw one out there even liberals can understand:
'Mommy … Grandpa is always watching Gutfeld when I visit … and … I … umm … I've been feeling lately that I might be a Republican … '
We ask you, dear lib parent, are you going to affirm that particular belief of identity?
It sounds reasonable, but Scott Weiner and Lori Wilson need state-sanctioned affirmation of their own choices.
It's hard to describe people wanting to take away parents' kids or their right to guide their own children any other way.
That's right. Lori Wilson and Scott Weiner already have their eyes on interfering with the rights of parents from other states.
Does this look like something that's not actually happening? Nobody's trying to mess with our kids, right?
This is the way, California. I know there are a lot of people saying 'get out of California'. Don't surrender to these people. They've managed to do this with a handful of extremists. It can be undone with a greater number of people wielding common sense.
---
Editor's Note: Do you enjoy Twitchy's conservative reporting taking on the radical left and woke media? Support our work so that we can continue to bring you the truth. Join Twitchy VIP and use the promo code SAVEAMERICA to get 40% off your VIP membership!