THE AMERICA ONE NEWS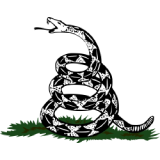 Dec 11, 2023  |  
0
 | Remer,MN
Sponsor: 
WISH-TEXT.COM
 Personalized AI Greeting and Sympathy Cards for the Social Media.
Sponsor: 
WISH-TEXT.COM
 Personalized AI Greeting and Sympathy Cards for the Social Media.
ArtistAngie
---
---
North Carolina Senator Thom Tillis has been officially censured by the North Carolina GOP at the state convention.  The vote took place on June 10th and according to many accounts, the crowd was standing and cheering the vote.
Tillis has served as senator for North Carolina since 2015 and before that, he served in the State Legislature all the way back to 2007.
Tillis has often been seen as what some GOP members call a RINO 'Republican In Name Only'. We will not make any judgments on Tillis but he has been fighting that stigma in North Carolina for a while.
See below back in March when Tillis had several county chapters of the GOP starting a grassroots movement to have him censured.
It seems that was the beginning of the march to have TIllis censured and it kept rolling right up to June 10 when he was officially censured by the North Carolina state GOP.
Many people on Twitter were tweeting the news. Some of those tweets were just informative while others were tweeting it with glee and some just seemed confused by the move.
Tillis has been a staple in GOP politics for a very long time, he came onto the scene during the 'Tea Party' era and has stayed there. Many have not liked his voting record as of late, but we think it would be rude for us not to mention that he has been a pretty influential force in NC and has helped to try to make the purple state of NC a little 'redder' for a very long time.
2/3rds with a standing and cheering crowd. That does not surprise us. Whether Tillis deserves the label or not he has been seen as a 'swampy' McConnel lackey in North Carolina since President Trump took office in 2016.
We included this tweet because we saw it and wanted to clarify the actual consequences of the censure. Tillis CAN still run for office in NC he just would not have the backing and resources the NC GOP used to provide. Tillis could run 3rd party and with his name recognition if he did get on the ballot we would not be surprised if he still won the seat.
Is Tillis 'very far right'? We do not think so. Tillis has made some great votes and he has made some really bad votes while in office. We are not sure what this will do for the GOP when he is up for re-election. We hope they can find someone to run with the same kind of name recognition as we would like to keep that seat RED. It will be hard as North Carolina is becoming increasingly Purple.
All actions have consequences. That goes for Tillis and the NCGOP.
---
Related:
'Blue hair vs. Captain America': Thread of AI images depicting political protestors is hilarious
BATTLE OF THE TEDS: Ted Cruz explains why the 'Biden did not indict Trump' response is LAME
---
Editor's Note: Do you enjoy Twitchy's conservative reporting taking on the radical left and woke media? Support our work so that we can continue to bring you the truth. Join Twitchy VIP and use the promo code SAVEAMERICA to get 40% off your VIP membership!