THE AMERICA FIRST NEWS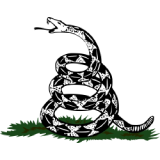 Sep 24, 2023  |  
0
 | Remer,MN
Sponsor: 
WISH-TEXT.COM
 Craft Personalized Messages With Ease! Wish It? Text It!
Sponsor: 
WISH-TEXT.COM
 Craft Personalized Messages With Ease! Wish It? Text It!
FuzzyChimp
---
---
Elon Musk appeared on Bill Maher's show and discussed his proverbial 'Woke Mind Virus' as well as Tucker Carlson's recent viral video he tweeted out on Twitter.
The definition of 'woke person' largely depends on who you ask. For leftists it's equivalent to 'one of the good people'. To many conservatives it means 'progressive fascist'. LOL.
In the past, Elon Musk stated 'At its heart, wokeness is divisive, exclusionary and hateful. It basically gives mean people a shield to be cruel, armored in false virtue.'
That's the notion he's targeting when he speaks of the 'Woke Mind Virus'. It's the idea of overbearing progressive groupthink spreading rapidly through society, not through intellectual evaluation, but through force and fear of retribution.
Schools are the ideal setting to push ideas that don't stand up to basic sanity tests.
We like to think students are at school to learn. We hate to burst your bubble, but students, especially at the college level, are there to tell their professors whatever they need to hear to get a diploma.
College students don't become 'woke' through critical thinking. Many become 'woke' through unthinking, rote repetition. Most then spend the rest of their lives becoming more conservative.
Here are some of the highlights from those of you who responded to the Maher clips on Twitter that we found interesting and funny.
Bwahaha! Some of them, definitely.
While students are an easy target, those whose primary incentive isn't a piece of university paper become harder to convince.
That's where censorship comes in. Why convince them at all, especially when your ideas are so bad they're hard to pitch?
Just shut down opposing voices and label any dissenters as 'bigots'.
That's the definition of 'woke' used by most conservatives today – not an opposition to people arguing for bad ideas, but an opposition to shutting down any argument whatsoever.
LOL! The lefties were not happy with Maher for … allowing this speech to take place.
This is the 'I'm a good person' definition of woke. It's more an accusation against the non-woke than anything else.
Look, we realize that not everybody who considers themselves 'woke' is a left wing radical, but the ones who share definitions like this usually are. They're also often some of the most bigoted and intolerant people you'll have the pleasure to cross paths with.
If you can avoid be annoyed … we know, it's hard … it's actually quite hilarious.
The projection is off-the-charts! LOL.
Says the unbanned lady tweeting from Elon Musk's Twitter.
Guyz … We didn't know we had a hate machine!
Why are we always the last to learn about these things?
We'll forgive you, but we'd like to borrow it next Thursday.
The conversation with Maher also included an exchange on Tucker Carlson's recent viral Twitter video.
Maher pointed out that Elon Musk was recently on Tucker's show right before he was fired, and he hoped that wasn't going to be a trend. Ha!
It was a good line, and hey, if Elon wants to be called Mary from now on … never mind.
LOLOLOL! 'Shocker: Bill Maher out at Real Time with Bill Maher!'
This right here is our kind of humor.
What Luke is saying, without even realizing it, is that he's afraid Elon Musk will weaponize Twitter in the same way the Left has weaponized academia, media, entertainment, and pre-Elon social media.
Calm down, Luke. Most of us just want everyone to be able to speak.
Heh, right?
We're not sure who they are either, but they're probably sane.
It's no wonder the Left is rooting so hard for Twitter to fail. We are on the cusp of social media replacing much of traditional media, and that signifies a loss of control for them.
22 million views. The potential is undeniable. We could see a seismic shift in the making, and the cancel culture 'woke' crowd will only have themselves to blame for the backlash.
And we have memes.
Editor's Note: Do you enjoy Twitchy's conservative reporting taking on the radical left and woke media? Support our work so that we can continue to bring you the truth. Join Twitchy VIP and use the promo code SAVEAMERICA to get 40% off your VIP membership!
Note: You can use @chatbot mention tag to interact with ChatGPT language model in comments. Neither your comment, nor the generated responses will appear in "Comments" or "News & Views" streams.