THE AMERICA FIRST NEWS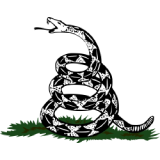 Sep 26, 2023  |  
0
 | Remer,MN
Sponsor: 
WISH-TEXT.COM
 Craft Personalized Messages With Ease! Wish It? Text It!
Sponsor: 
WISH-TEXT.COM
 Craft Personalized Messages With Ease! Wish It? Text It!
Lindsey Stroud
---
---
Michael Bloomberg, billionaire and former mayor of NYC, recently announced an additional $140 million campaign against flavored e-cigarette and tobacco products. This comes three years after the nanny state enthusiast donated $160 million towards the same battle. Unfortunately, these bans have come at a cost to young adults. Policymakers need to stop being blinded by his billions and instead embrace tobacco harm reduction products.
In the press release, Bloomberg Philanthropies takes pride in having "successfully supported the passage of 55 state and local flavor bans," and points to the declines in U.S. youth e-cigarette use.
In all, Bloomberg will spend nearly $300 million combating youth vaping by pushing prohibitionist policies that ban adult access to legal, regulated products. These policies have also led to increases in young adult smoking rates, as well as created countless opportunities for unscrupulous actors to benefit from a newly created illicit marketplace.
As of February 2023, five states have enacted statewide bans on the sale of flavored vapor products, with two states going even further and banning the sale of flavored tobacco products as well. This year, lawmakers across the country from Connecticut to Oregon have introduced statewide flavor ban legislation.
This comes as youth use of traditional tobacco products is at record lows. In fact, in 2022 (according to the National Youth Tobacco Survey (NYTS)), less than 2 percent of American middle and high school students were currently using cigars, cigarettes, or smokeless tobacco products. Even better, youth vaping has halved. In 2019, one in five U.S. youth were currently using an e-cigarette. In 2022, less than one in 10 (9.4 percent) were currently vaping.
Further, Bloomberg and the organizations that are to benefit from his billions continue to cherry pick data from youth surveys to stoke alarmism among policymakers, while ignoring key data that could help policymakers address youth use.
For example, the 2021 NYTS asked U.S. youth the reasons why they had tried and/or were using e-cigarettes. Among students that were current users, nearly half (43.4 percent) cited use because they were feeling "anxious, stressed, and/or depressed," compared to only 13.2 percent who cited that they had used them because they were available in flavors. Even among students who had reported ever trying e-cigarettes, nearly two-thirds (57.8 percent) had tried them because a friend had, compared to only 13.5 percent who reported trying e-cigarettes because they came in flavors.
Interestingly, since 2019, Bloomberg has given more than $10 million to the Centers for Disease Control and Prevention (CDC) to help strengthen and improve existing youth surveys, like the NYTS, but as well as the Youth Risk Behavior Survey (YRBS). The biannual YRBS provides policymakers with state-specific data on a wide variety of behaviors, from mental health to substance use, including alcohol, tobacco, and drug use. 
Despite an influx in funding, the CDC continues to delay the publication of all 50 state results. Yet, several states have had their 2021 data publications available to the public for several months now.
This delay in youth vaping figures is troublesome, as lawmakers are now relying on outdated data from 2019 when youth vaping peaked in the U.S. However, an even more troubling trend is growing mental health issues, including anxiety and depression. Given that youth have previously reported using e-cigarettes to self-medicate, it is interesting that they have reduced their use of vaping products while reporting greater instances of mental health troubles, suggesting young people are less likely to be drawn to vaping for any reason.
There are also the alarming and real effects of Bloomberg-backed statewide flavor bans: they correlate with increases in young adult combustible cigarette use.
According to the CDC's annual adult surveillance survey, between 2020 and 2021, smoking rates among young adults aged 18 to 24 years old decreased on average by nearly 20 percent among all states (minus Florida).
In three out of four states with active statewide flavored e-cigarette bans, young adult smoking rates increased. In Massachusetts, young adult smoking rates increased by 8.8 percent, in New York rates increased by 12.7 percent, and in Rhode Island, the number of 18 to 24 years olds smoking increased by 5.7 percent between 2020 and 2021. Only New Jersey saw a 6.8 percent reduction in its smoking rates between 2020 and 2021 – far lower than the national average rate of decline.
Moreover, these bans have fleeced the state budgets while not reducing smoking rates. Massachusetts' menthol cigarette ban led to a 22.3 percent reduction in state cigarette excise taxes, while smoking rates among all adults decreased by only 4.5 percent between 2020 and 2021. Meanwhile, neighboring New Hampshire saw an 11.5 percent reduction in adult smoking rates between 2020 and 2021, yet cigarette excise tax revenues increased by 14.4 percent during the same period.
Policymakers must be wary of Bloomberg's billions. The introduction of e-cigarettes and other alternatives to smoking have accelerated a decline in traditional youth tobacco use. Bloomberg-backed policies, however, have led to increases in such use.
Lindsey Stroud is Director of the Taxpayers Protection Alliance's Consumer Center.
Note: You can use @chatbot mention tag to interact with ChatGPT language model in comments. Neither your comment, nor the generated responses will appear in "Comments" or "News & Views" streams.