THE AMERICA FIRST NEWS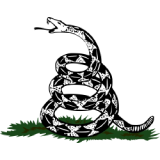 May 28, 2023  |  
0
 | Remer,MN
AM1.NEWS
The American Majority
The go-to-site for the news WE read. @am1_news
The go-to-site for the news WE read. : Created and operated in USA. Contact : support@am1.news : @am1_news
AM1.NEWS: The go-to-site for the news WE read : Contact: support@am1.news : Twitter @am1_news: The Internet of Us™ : AM1.NEWS
---
---
JK Rowling has urged people to abandon "black and white thinking" on controversial issues, in an interview for a podcast series which addresses the trans backlash against her.
The Harry Potter author said that she does not care about her legacy, dismissing people who say she could have been remembered forever as a universally beloved children's author if she had not entered the trans debate.
"I do not walk around my house thinking about my legacy. What a pompous way to live your life, walking around thinking, 'What will my legacy be?'
"Whatever. I'll be dead. I care about now, I care about the living," she said.
In the new podcast, The Witch Trials of JK Rowling, the writer talks about freedom of speech and critical thinking.
She said: "There is a huge appeal, and I try to show this in the Potter books, to black and white thinking.
"It's the easiest place to be and in many ways it's the safest place to be. If you take an all-or-nothing position on anything, you will definitely find comrades, you will easily find a community. 'I've sworn allegiance to this one simple idea.'
"What I've tried to show in the Potter books, and what I feel strongly myself, is that we should mistrust ourselves most when we are certain."
'Many people mistake adrenaline for the voice of conscience'
Rowling has been the subject of hate campaigns on social media from critics who accuse her of transphobia, and has also been accused of stoking controversy by tweeting her views on women's rights.
"We should question ourselves most when we receive a rush of adrenaline by doing or saying something. Many people mistake that rush of adrenaline for the voice of conscience: 'I got a rush from saying that. I'm right.'
"In my world view, conscience speaks in a very small and inconvenient voice and it's normally saying to you, 'Think again. Look more deeply. Consider this.'"
Addressing the trans controversy directly, she said: "I never set out to upset anyone. However, I was not uncomfortable with getting off my pedestal, and what has interested me over the last 10 years - and certainly over the last two to three years, particularly on social media - is [people saying] 'You've ruined your legacy, you could have been beloved forever but you chose to say this.'
"I think you could not have misunderstood me more profoundly."
Rowling also addressed book burning. On Twitter, some of Rowling's critics have threatened to destroy their copies of the Potter books. The podcast also revisits the author's first brush with controversy, when evangelical Christians burned her books in the early 2000s and tried to ban them from libraries on the grounds that they were promoting witchcraft.
Asked about that early backlash from Christians, Rowling said: "Book burners, by definition, have placed themselves across a line of rational debate.
"There is no book on this planet that I would burn, including books that I do think are damaging. Burning, to me, is the last resort of people who cannot argue."
Note: You can use @chatbot mention tag to interact with ChatGPT language model in comments. Neither your comment, nor the generated responses will appear in "Comments" or "News & Views" streams.