THE AMERICA FIRST NEWS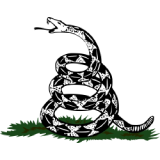 Sep 29, 2023  |  
0
 | Remer,MN
Sponsor: 
WISH-TEXT.COM
 Craft Personalized Messages With Ease! Wish It? Text It!
Sponsor: 
WISH-TEXT.COM
 Craft Personalized Messages With Ease! Wish It? Text It!
C. Douglas Golden
---
---
Armando Iannucci has made me laugh harder about politics — intentionally, anyhow — than any man I can remember. A Scottish comedy writer, Iannucci is most famous in his native United Kingdom for the "The Thick of It," a riotously vulgar show which was a barely concealed parody of the behind-the-scenes machinations of Tony Blair's tenure as prime minister.
There's barely a memorable quote from the series that can be transcribed in a family publication without a blizzard of asterisks, despite the fact it was commissioned and aired by state broadcaster BBC, but the essential power dynamic is between Machiavellian, throat-grabbing spin wizards and incompetent, ladder-climbing sycophants.
As either member of the brothers Gallagher will tell you, the ultimate goal of any famous Brit is to make it in America. Iannucci succeeded; "The Thick of It" was rebooted on these shores as "Veep," starring Julia Louis-Dreyfuss as a combination Machiavellian, throat-grabbing, incompetent, ladder-climbing sycophant who made it into the vice-presidential office.
While its plotline didn't quite parallel national politics in the same way "The Thick of It" did, it's worth noting that "Veep" debuted when the veep was Joe Biden. Biden looked infinitely better. Just sayin'.
In the actual series, Louis-Dreyfuss' character finally ascends to the presidency — but, in the finale, her death is overshadowed by the fact she died on the same day as Tom Hanks, so her passing barely gets a mention in the news broadcasts. God forbid this coincidence happens in this life, but … well, just as life imitates art, perhaps art can predict life. Again: Just sayin'.
I mention all of this not to prepare you for pub trivia in London, but instead to put into perspective why Fox News' Greg Gutfeld said — not incorrectly — that the woman one heartbeat away from the presidency "sounds like a woman at a bar."
So, context: Harris appeared on Stephen Colbert's late-night CBS show, where the topic of "Veep" was broached.
As the New York Post noted, both Colbert and Harris said they admired "Veep." Well, join the club, but there are three of us and only one of us is veep. One would hope she knows it's fiction. One would be wrong.
Should Kamala Harris run for president in 2024?
The exchange: "I know you love 'Veep,'" Harris said.
"I love 'Veep.' Is it accurate?" Colbert asked.
"There are bits of it that are actually quite accurate," Harris said.
As moderator of Fox News' "The Five," Jesse Watters noted, "She was the one who brought 'Veep' up."
"Now, everyone disparagingly associates her with 'Veep'," Watters said, noting Colbert tried to rescue her and she couldn't grab the life-preserver.
Greg Gutfeld savaged her for the decision to compare herself to Julia Louis-Dreyfuss' character, particularly given the age of President Joe Biden and the fight between Harris and California Gov. Gavin Newsom to be next in line.
"To be able to feel drunk all the time without ever drinking — I mean, every time you listen to her, she sounds like a woman at a bar on her fourth skinny margarita," Gutfeld said, comparing her to an obliviously inebriated woman, apparently given her easy demeanor as she made a huge rhetorical blunder.

But then, the important part: "I was wondering whether she took the comparison to 'Veep' as a compliment," Gutfeld said.
"It's like she didn't really understand that the whole show is about a failure."
I mean, it's not like people watched the show, or that it's available online or anything — oh, wait.
So, yeah, there's that.
I cannot emphasize enough that Kamala Harris wasn't picked for the VP job as a backstop in the event of a catastrophe. That's usually how things go.
A demonstration, if you don't believe me: Do you know what the difference between Charles Curtis, Martin Brundle, John Nance Garner, William King and James Sherman is?
Four of them are U.S. vice presidents and one of them is a relatively unsuccessful Formula One driver. If you can tell the difference, you — like me — follow F1.
Regardless, all five were individuals who were much younger than 80 years old, the current age of our commander-in-chief. None was picked because they were a black woman, which the Biden campaign openly advertised was considered necessary for getting the spot. Curtis, Brundle, Nance Garner, King and Sherman should have been so lucky: Four of the five, in this environment, would have had a coin-flip's chance of becoming president. (Sorry, Martin.)
Instead of being No. 2, however, she's No. 1b, given the age of the president. This is how seriously she takes the job.
And now, the veep could become "Veep." I am nowhere near the Iannucci household, but I can't imagine anyone in the immediate vicinity will hear any laughter.
The post Watch: Gutfeld Roasts Harris After Lame 'Veep' Comparison: 'She Sounds Like a Woman at a Bar' appeared first on The Western Journal.
Note: You can use @chatbot mention tag to interact with ChatGPT language model in comments. Neither your comment, nor the generated responses will appear in "Comments" or "News & Views" streams.