THE AMERICA ONE NEWS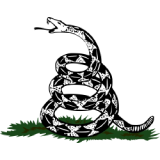 Dec 3, 2023  |  
0
 | Remer,MN
Sponsor: 
WISH-TEXT.COM
 Personalized AI Greeting and Sympathy Cards for the Social Media.
Sponsor: 
WISH-TEXT.COM
 Personalized AI Greeting and Sympathy Cards for the Social Media.
WND Staff
---
---
It's well known that various American cities, run by leftist officials, turned away from law and order during the months of rioting after the George Floyd death at the hands of police in Minneapolis a few years back.
They defunded police departments, let anarchists take over streets, parks and buildings, quit prosecuting criminals, released prisoners and more.
It was, in a word, anarchy.
And now there's confirmation from a retired police officer that that's exactly the correct understanding.
That comes, according to a Fox News report, because one police officer who recently retired, after 23 years as a lieutenant on the Seattle force, confirmed it.
In writing.
Publicly.
Jessica Taylor, now retired, explained in her retirement letter to Police Chief Adrian Diaz, Mayor Bruce Harrell and the Seattle city council that they are responsible for letting the city plunge into "anarchy & chaos."
She sent public with her comments this week on the Jason Rantz Show, explaining the police department now is "a breeding ground of lies, deceit, favoritism, and rampant corruption."
"Chief Diaz, let me tell you, the state of the Seattle Police Department and this city is a disgrace. The toxic mix of the Seattle City Council's absurdity, the spinelessness of the Mayor, the leniency of the prosecutor's office, and your failed leadership has accelerated this city's downhill slide straight to rock bottom. The problems were already brewing before you came on the scene, but since your arrival, it's been a free fall into anarchy & chaos."
Fox reported, "She accused policymakers of caring more for politics than the well-being of Seattle residents, with the result being that 'criminals are running this city.'"
Her charges: "The Seattle City Council has lost touch with reality and is making decisions that defy common sense and basic logic. Their priority is playing politics and pandering to radical ideologies, rather than genuinely serving the city's and its residents best interests. Their absurd policies have turned Seattle into a playground for anarchists and criminals, and they seem utterly unconcerned with the devastating consequences of their actions."
Taylor then turned her focus to Harrell, a Democrat.
She wrote the mayor demands political correctness over safety and ignores rampant crime on the streets.
The police chief? Plays "political games" and manipulates the truth.
She said, Fox reported, "Know that this city's officers and citizens are suffering under your failed leadership and the incompetence of those in power. The people of this city deserve leaders who will stand up for what's right, enforce law and order, prosecute those who break it, and prioritize the safety and well-being of its residents above all else. It's time for a reckoning, and the citizens of Seattle deserve competent leadership."
Seattle's crime reached a 14-year high in 2022 and the police department is reporting staffing problems, longer response times and more. It's also been the site of the Capitol Hill Occupied Protest, a virtually law-free zone of protesters.
She said 600 officers have fled.
A police spokesman said, "While we don't address personnel issues, the Seattle Police Department is working alongside our city partners to restore the department to over 1,400 officers. We want our officers to feel valued and respected for their hard work every single day. We are committed to highlighting that work on a routine basis."
This article was originally published by the WND News Center.
This post originally appeared on WND News Center.