THE AMERICA ONE NEWS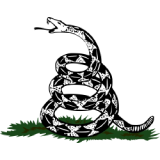 Nov 29, 2023  |  
0
 | Remer,MN
Sponsor: 
WISH-TEXT.COM
 Personalized AI Greeting and Sympathy Cards for the Social Media.
Sponsor: 
WISH-TEXT.COM
 Personalized AI Greeting and Sympathy Cards for the Social Media.
George C. Upper III
---
---
In the latest round of 2024 campaign irony, former President Donald Trump stated that he wouldn't have chosen U.S. Attorney David Weiss to lead the Hunter Biden investigation, even though it was Trump who appointed him as a U.S. attorney in the first place.
"He would not have been picked by me," Trump wrote on Truth Social of the man picked by him in 2017 to serve as U.S. attorney for the District of Delaware.
Then, Trump offered an alternative suggestion.
"I have a great idea," Trump wrote in the post. "Why don't they use Deranged Jack Smith. Weiss has been investigating Hunter for 4 years, giving him the 'sweetheart' deal of all sweetheart deals. But a brilliant Judge in Delaware saw through it all.
"Now, I read, the Department of Injustice wants a new Judge and Jurisdiction," the former president added. "But so do I, with far stronger reasons than Hunter & Crooked Joe. MAGA!!!"
Trump joined a chorus of other leading Republicans who on Friday lambasted President Joe Biden's Department of Justice after it was announced that the federal prosecutor who offered presidential son Hunter Biden a "sweetheart" plea deal had been named special counsel in the investigation into him.
Attorney General Merrick Garland announced Friday morning that Weiss now had the authority to conduct the Hunter Biden investigation as he sees fit.
Weiss offered Hunter Biden a plea deal for tax and gun possession crimes that fell apart at the eleventh hour when a judge refused to sign off on it last month.
The proposed deal involved no jail time.
House Speaker Kevin McCarthy weighed in on Garland's announcement on X, formerly Twitter.
"This action by Biden's DOJ cannot be used to obstruct congressional investigations or whitewash the Biden family corruption," McCarthy said. "If Weiss negotiated the sweetheart deal that couldn't get approved, how can he be trusted as a Special Counsel?"
"House Republicans will continue to pursue the facts for the American people," he added.
House Majority Leader Steve Scalise called Weiss' appointment "outrageous."
"Don't be fooled. Garland appointing Weiss as a sham special counsel on Hunter is a way to block info from Congress while claiming they're investigating," he tweeted. "Weiss approved the sweetheart plea deal. This is an even better deal for Hunter since charges may never come."
Commenting on an Associated Press report about Weiss' appointment, Republican Sen. Thom Tillis of North Carolina tweeted, "A year too late."
"Weiss — who orchestrated Hunter's sweetheart plea deal — has ZERO credibility," said Republican Rep. Andrew Clyde of Georgia.
Other Republicans who blasted the DOJ over Weiss' appointment included Reps. Jim Jordan, Lauren Boebert and James Comer, who is leading the congressional investigation into alleged Biden family corruption.
Biden attorney Abbe Lowell was unimpressed by the appointment of a Weiss as special counsel.
"His title became 'special counsel' today. His powers were the same yesterday," Lowell told CNN on Friday. "So what's different? It doesn't make any difference to us given what we understood to be the case."
The post Trump Slams Hunter Biden Special Counsel David Weiss – Suggests 'Great Idea' for Replacement appeared first on The Western Journal.