THE AMERICA ONE NEWS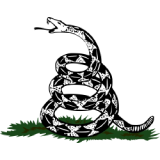 Dec 2, 2023  |  
0
 | Remer,MN
Sponsor: 
WISH-TEXT.COM
 Personalized AI Greeting and Sympathy Cards for the Social Media.
Sponsor: 
WISH-TEXT.COM
 Personalized AI Greeting and Sympathy Cards for the Social Media.
Richard Moorhead
---
---
A dramatic meltdown during a French tennis tournament merited a player a rare disqualification from competition.
Mikael Ymer was ejected following a meltdown in which he violently attacked an umpire's viewing tower with his own tennis racket.
Ymer was competing in the Lyon Open in France on Wednesday.
The Swedish national lost to Arthur Fils of France in the second-round contest, according to Mediaite.
Ymer's meltdown began after an umpire declined to call a return from Fils as out of bounds.
The poor sport began arguing the call with the umpire after he lost the point to Fils — with the referee responding that he couldn't check the mark of a return that Ymer continued to play as if it were in bounds.
Should he have been allowed to keep playing?
After losing a subsequent game-breaking point to Fils, Ymer released his anger in a fashion destructive both to property and good sportsmanship.
The 53rd-ranked player attacked the umpire's chair violently with his racket — the force of which was enough to resonate throughout the entire tennis court.
"He's gonna be gone here. I bet this is done. You can't do that," an announcer predicted after the meltdown.
The announcer's prediction was soon realized. After a conversation with the umpire, another tournament official notified Ymer that he was being disqualified from competition.
The losing player and poor sport rose to shake his opponent's hand before leaving the court.
A slow-motion replay of the call that agitated Ymer reveals that the ball was arguably out of bounds.
However, Ymer continued to play the point — a fact that the umpire appears to have cited to the upset player during their pre-meltdown conversation.
The Association of Tennis Professionals is yet to announce additional penalties for the disqualified player.
The post Tennis Player Has Complete Meltdown, Uses His Racket as Weapon After Umpire's Controversial Call appeared first on The Western Journal.